R Madhavan, Preparing To Make Son Olympic Champion, Shifted To Dubai With Wife And Son!
Everyone is aware of Bollywood actor R Madhavan's love for sports. His passion and passion for the game is visible in his son. This is the reason why Madhavan is now preparing to make his son Vedant an Olympic champion. In this sequence, he has shifted to Dubai to provide good facilities and training to Vedanta. 16-year-old Vedant is already a National Swimming Medalist.
"Rehna Hai Tere Dil Mein" fame actor Madhavan wants his son to get all facilities for the biggest sporting event Olympics. Talking about this, in an interview, he said that he is in Dubai with his wife Sarita Birje and son Vedant. Madhavan had further said that all the big swimming pools in Mumbai are either closed due to Corona or there are no proper facilities there. So we will stay with Vedanta in Dubai, where he will be able to train on the big bridge.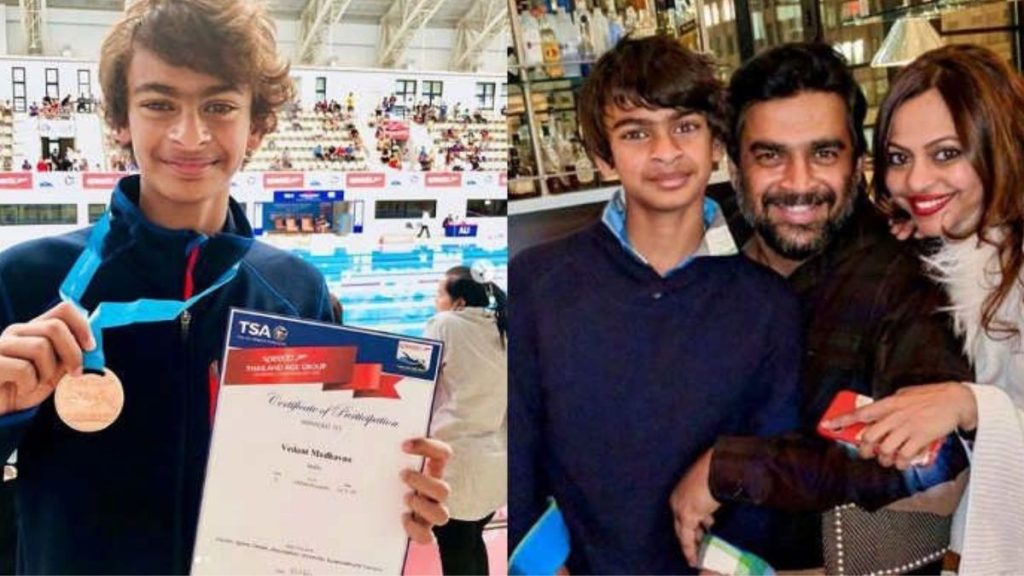 Madhavan said that Vedanta is working towards making his Olympic dream come true and Sarita and I are always with him in this endeavour. At the same time, Madhavan also talked about Vedanta's debut in Bollywood. Regarding this, he said that I have always believed that whatever the child wants to do in life, let him do that.
The actor said that he is winning swimming championships all over the world and making us proud. We are very happy about it. Along with this, the actor advised all the star parents that they should also let their children fly.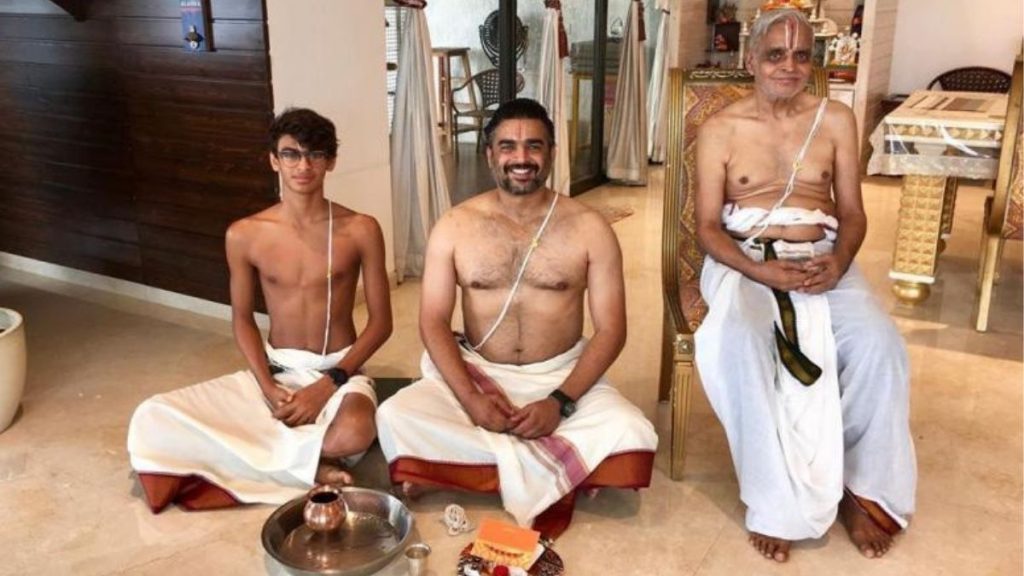 Madhavan further said that I have no regrets for not becoming an actor of Vedanta. His chosen profession is more important to me than my career. It is worth noting that Vedanta had won a total of 7 medals for Maharashtra in the Junior National Aquatic Championships in October.
In this competition, he won 4 silver and two bronze medals in the Swimming Championship held at Basavanagudi Aquatic Centre in Bangalore. On this achievement of Vedant, many celebs including fans also congratulated Madhavan through social media. Along with this, the actor was also praised for the good upbringing of the son.