Style Edit: Alia Bhatt Is A Festive And Fashionable Feast For The Eyes In A Golden Embellished Shimmer Saree!
Alia Bhatt could compete with the glittering stars and win the game In her beautiful embellished saree.Alia Bhatt's rendition of the sheer saree style is far too vibrant and lovely.
Alia Bhatt's idea for a glam night is to channel twinkling stars in a sparkly saree for Kiara Advani and Sidharth Malhotra's star-studded reception.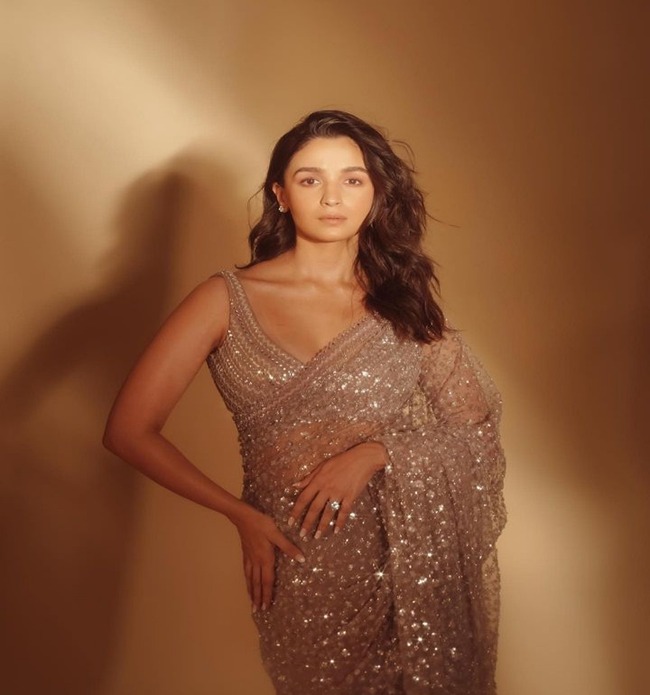 Sarees have the ability to make a statement without causing too much fuss. Alia Bhatt has always served incredible style wrapped in grace, giving us a masterclass in minimalism. This time, she's channelling glamour in a stunning, embellished saree by Sawan Gandhi.
A shining fantasy world. Alia Bhatt shone brightly at Kiara Advani and Sidharth Malhotra's wedding reception on sunday night. The Darlings actress, who is known for her fashion sense, embraced the sheer trend.
Sequins and see-through sarees are the better together combination that became a focal point as well, and it's worth noting that Bollywood has been consistently bringing in similar look-based lessons since the 2022 Diwali parties. Meet its relevance again with this decode.
Outfit Details
With Alia's recent appearance, we got excited for the upcoming celebrations. She looked stunning as a wedding guest in a Sawan Gandhi creation.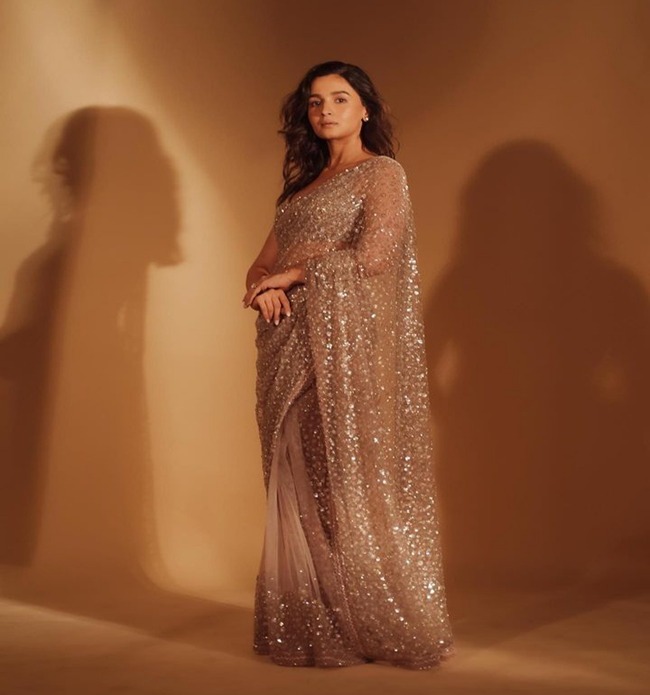 It wasn't a bejewelled blessing, but the saree was a work of art in and of itself. Feel edgier in this two-piece set, which includes a saree embellished with non-dull and intensely-shiny glass beads, cut dana, and sequin embellishments.
Ami Patel styled the actress saree with a sleeveless and plunging neckline blouse. A sexy blouse will be the answer to a no-boring look in February, as well as before and after. It's a tried-and-true overly style stunt that can give the look a new lease on life.
Featuring ivory sequins, beads, and zero-flashy thread embroidery, her blouse oozed perfection, and the actress looked dazzling.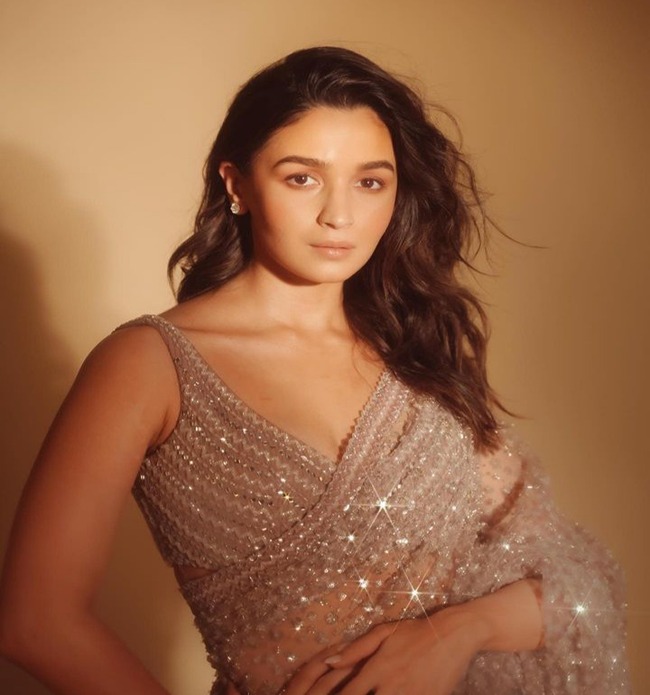 Accessorised the look
She offset the sequins and shimmer with a stunning nude makeup look and minimal jewellery.
The actress looked stunning in only studded earrings and a ring. If you don't want to overspend on accessories, choose from a clutch to a potli bag and embellished stilettos. Look for the light over and over again. That is desperately needed.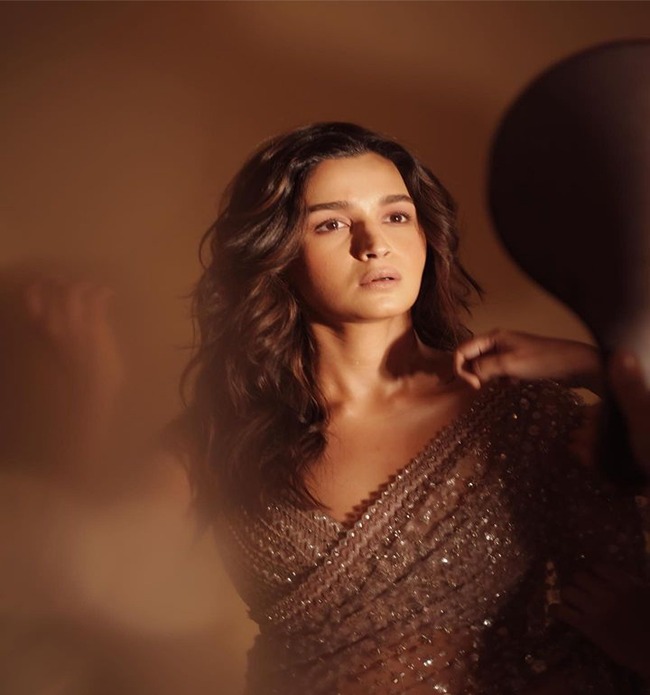 Glam Picks
The actress isn't shying away from a luscious-looking wavy hairstyle. Her lipstick and eyeshadow were pink-hued in a monochromatic pattern, and she wore peach blush on her cheeks.