Urfi Javed Looks Pretty By The Pool In Her Latest Click- Check Out Now!
Actress Urfi Javed has once again surprised the fans with her latest look by the pool. When Urfi Javed landed in the pool wearing a blue swimsuit, her pictures during this time are becoming viral.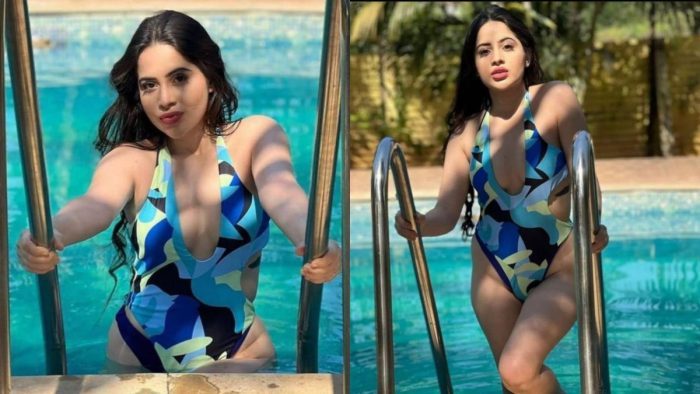 The actress remains in the headlines for her bold outfits. Before this, once Urfi Javed wore denim pants and a cropped jacket with a pink bra underneath that caught everyone's attention. She was mercilessly trolled for her outfit and in response, the Bigg Boss OTT contestant said that she would walk nude at the airport if she only wanted the limelight. "I would have gone without clothes if I needed publicity. It's just who I am, and if that creates publicity then good for me."
The recent style of Urfi Javed is covered on social media. Fans are showering a lot of love on these pictures of Urfi. While waving in the pool, Urfi Javed was seen giving all the sizzling poses.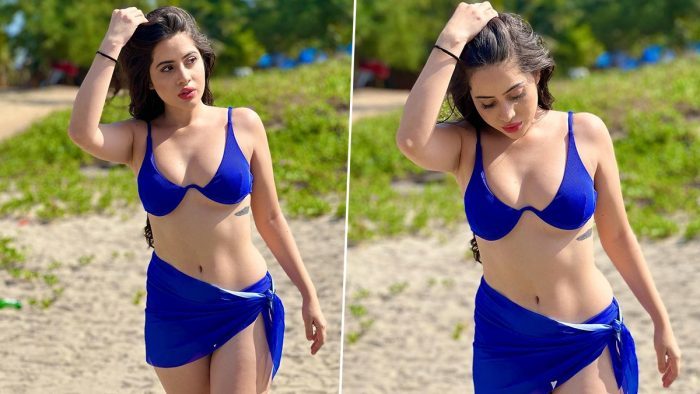 The actress has been seen in the swimming costume before. Also, during her tenure inside the Bigg Boss OTT house, Urfi Javed had created an outfit out of a garbage disposal bag and it was appreciated by many.
An Instagram user commented, "What nonsense is this? Who wears such clothes… disgusting." Dissatisfied with the inscription on her jacket, a user wrote, 'Stop using plastic' to which another replied, "Stop using plastic? what an irony, there must be 1/2 kg on her face and the products she uses count more. Hypocrisy."
Before participating in Bigg Boss OTT, she has also appeared in many popular shows on the small screen. But she got recognition from Bigg Boss only.