Vivek Agnihotri Shares If He Will Ever Appear On Koffee With Karan: "I Am Not Sex-Centered, But I Enjoy It With…"
Bollywood director Vivek Agnihotri is known for giving straightforward explosive statements about the film industry. After having made commercial movies like Chocolate, Dhan Dhana Dhan Goal and Hate Story, he has decided to dissociate himself from the Bollywood lobby. He is right now focusing on making relatively low-budget, subject-driven films with no A-listers. His last movie The Kashmir Files got a great response from all over the nation for its honest nationalist narrative. Not just critical views, the film also did wonders on the box office.
As we all know that Agnihotri likes to keep a distance from so-called gang of Bollywood, there are almost nil chances of him attending one of the most talked about shows related to showbiz, Koffee With Karan. Still when Vivek was questioned about the same, he explained in detail why he is inappropriate for Johar's show.
Vivek said that his life is more than just 'sex' and given the current state of the show, he is most unlikely to appear on it. He stated, "It depends. I mean, if the kind of show it is right now, definitely, I wouldn't go because I have nothing to contribute. I mean, I cannot talk, I'm more than middle-aged now. I have two kids. So I'm not… Sex is not the primary concern of my life. And I'll feel odd sitting over there because it's so artificial. I am talking to you as well, I can speak on any subject, be it sex or any other subject? We can do that, I have no problems. But that's the only centre of… so… I am very spiritual, I am not a very sex-centered person, though I enjoy it with my wife. But I am not a … It's not that my life revolves around only sex and who's ditching who… and who's sleeping around with who."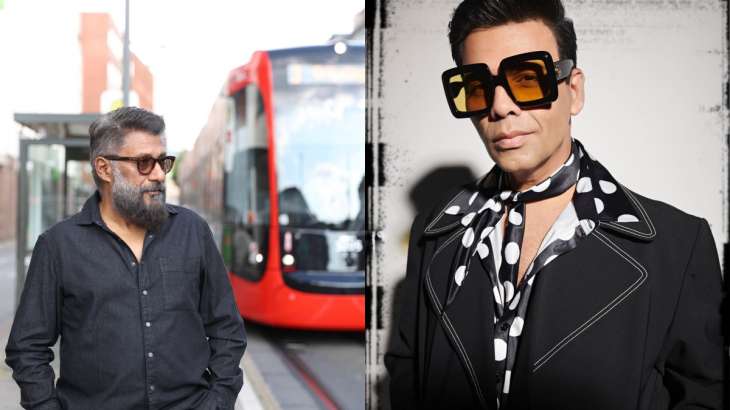 Adding further, Vivek quoted, "I think it is a bullshit programme also, because… what is it doing? Nobody relates with it, you're doing it only for your inner circle, for your friends and just to make each other happy, and some channels are paying for it. And people can see that this is a problem, you know. So if people get upset with all these news anchors who are screaming unnecessarily, then I think the both of them are exchanging notes. There is no difference between them."
Vivek also divulged about his next film which is on a 'great achievement' of India, and after that, he is making 'The Delhi Files' for which extensive research is being done.