Anupam Kher Met PV Sindhu At Her Home; The Actor Said, "Sindhu Is The Pride Of India"
Veteran actor Anupam Kher has played many famous characters on the silver screen. Based on his acting, he has also robbed the accolades of the audience and has also won many awards. But Anupam Kher himself was in tears when he took a look at the achievements of badminton champion and Olympic medalist PV Sindhu. Not one, two or five-six, but there is a line of awards and trophies in Sindhu's house. Sharing a video of his meeting with PV Sindhu on social media, talked about his achievements.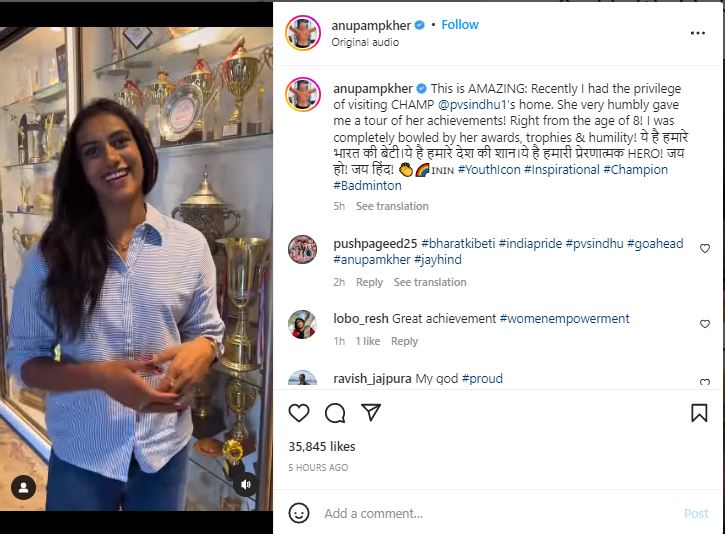 Sharing the video on Instagram, Anupam Kher showcases PV Sindhu's house and her achievements. In the video, Anupam can be heard saying, "I used to feel very proud that I have so many awards on my wall but this is amazing." He further said, "There is no place here, there is no place at all." In the caption of the video, Anupam wrote, "Recently I got a chance to meet PV Sindhu. He told me about his achievements. I am amazed to see his achievements since the age of 8. PV Sindhu is the pride of India. She is the daughter of India. She is the motivational hero of all of us. Jai Hind, Jai Bharat."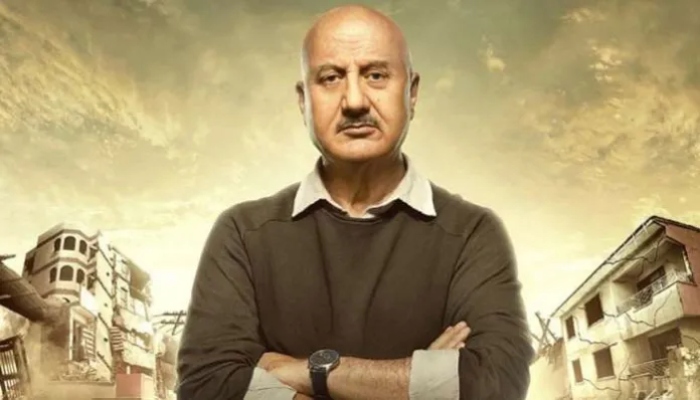 Anupam Kher is counted among the great actors of Indian cinema. On meeting him, PV Sindhu said that he got an opportunity to meet the legendary artist of Indian cinema. It is an honour to meet with him. After the box office success of his last film 'The Kashmir Files' and the Telugu film 'Karthikeya 2', Anupam Kher will be next seen in Sooraj Barjatya's Uunchai.
Talking about PV Sindhu, she won a silver medal in the 2016 Rio Olympics and a bronze medal in the 2021 Tokyo Olympics. Apart from this, she has also won many championships. Sindhu is counted among the top female badminton players in the world.