A Glimpse Of The Film '83' Shown On Burj Khalifa, This Was Deepika's Reaction seeing Ranveer Singh
The trailer of Ranveer Singh's film '83' has been released and the film is ready to release on the big screen on 24 December 2021. In this film, Ranveer Singh will be seen playing the character of veteran Indian cricketer Kapil Dev, while Deepika is playing the role of his wife. At this time Ranveer Singh is busy promoting the film in full swing. In connection with the promotion of the film, Deepika and Ranveer are in Dubai with director Kabir Khan. This couple got a wonderful gift here when a glimpse of '83' was shown on the world's tallest tower Burj Khalifa. Along with Ranveer, Deepika was also present in front of Burj Khalifa at that time. Seeing Ranveer Singh's photo on Burj Khalifa, Deepika's happiness knew no bounds and her reaction was worth watching.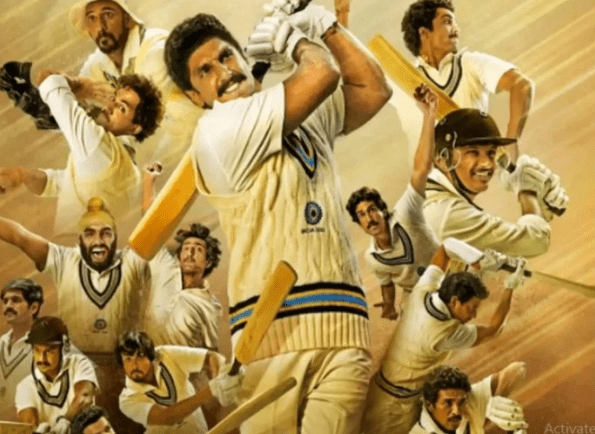 Movie '83' on Burj Khalifa Shown
It can be seen in the video that at the time when a glimpse of the film 83 is being shown on Burj Khalifa, Deepika is also present there along with Ranveer. Both are looking very happy. As soon as a glimpse of Ranveer Singh as Kapil Dev is seen on Burj Khalifa, Deepika gets emotional in happiness. This video is becoming increasingly viral on social media.
Ranveer Singh always makes headlines for his looks be it in reel life or in real life. Ranveer Singh and Deepika's look in the video is also worth watching during the promotion of film 83. While Ranveer Singh is wearing a golden color dress, Deepika is also seen in a red dress.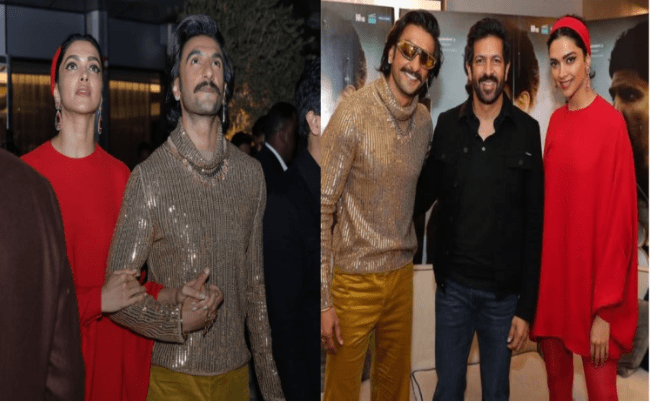 Deepika Padukone and Ranveer Singh
The trailer of Ranveer Singh's film '83' has been released, which has received a great response from the audience. This film has been directed by Kabir Khan. The story of the film 1983 revolves around the World Cup victory when India suffer a defeat in the opening round of the 1983 World Cup but Kapil Dev changes the course of the game. '83' will show how India won the first World Cup under the leadership of former cricketer and Indian team captain Kapil Dev.
Pankaj Tripathi, Boman Irani will also be seen playing important roles in the film '83' along with Ranveer Singh. Ranveer Singh's real life wife Deepika Padukone has also played the role of Ranveer i.e. Kapil Dev's wife in the film.