"Aaj Der Se Utri, Lagta Hai Desi Pili", Amitabh Bachchan Trolled For Wishing 'Good Morning' In The Noon!!
Amitabh Bachchan is an actor who likes to join his fans frequently. But recently the actor did something that people started trolling him. The legendary actor was trolled by people for a tweet of him. The reason was that he greeted everyone in the morning at 11:26 am.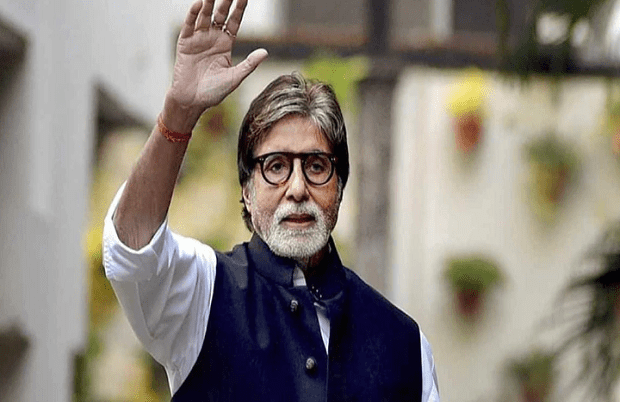 Amitabh Bachchan
After posting the post to 'Shahenshah' fame actor Amitabh at 11:26 am, users have trolled him on social media. On waking up late in the moring, the trollers sarcasted him. He personally responded to many such comments and revealed that he was working all night. On social media, a user asked in Hindi, 'Aaj der se utri hai, lagta hai desi pi li". To this, Amitabh replied that he does not drink himself, although he entertains others with it, 'I do not drink I give others a tavern.'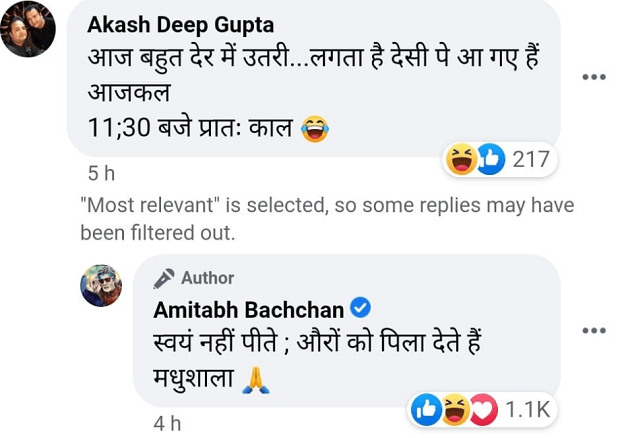 Amitabh Bachchan Trolled
Another wrote, 'Don't you think you have wished for good morning very quickly?' To which the actor replied, 'I am grateful for taunting. But I was working late at night, shooting was completed this morning. I was late to wake up, so I sent best wishes. If this hurt you, then I apologize.' One such user commented, 'Abe Budde it is noon.' Amitabh replied and wrote, 'I pray that you live long, but no one should insult you by calling you a 'Budda '.'
Another social media user trolled him as a 'great man', which is a derivative word made from the combination of Hindi words 'Mahanayak' and 'Nayak'. The user wrote, 'Which morning is this the great man'. Amitabh replied peacefully, 'I was working all night, so woke up late, worthy ji'. On the other hand, if we talk about the work of the actor, Amitabh will appear next time in 'Brahmastra' directed by Ayan Mukherjee, which also stars Ranbir Kapoor and Alia Bhatt, Mouni Roy and Telugu superstar Nagarjuna Akkineni.