"Abki Baar Modi Sarkar" Slogan In 'Lal Singh Chaddha', Film Story Leaked, Checkout Here!!
Aamir Khan's film 'Lal Singh Chaddha', popularly known as Mr. Perfectionist, is based on Hollywood film 'Forest Gump'. This film has been translated into Hindi by actor and writer Atul Kulkarni according to the events of India and only a few people know about the events shown in it. After watching this film, supporters of Bharatiya Janata Party can also be seen applauding in theatres. The real problem with the story of this film is going to be for Congress party. The film is majorly focused on the 1984 Sikh riots and apart from this, many such incidents are going to be seen in the film, which can be uncomfortable for the Congress.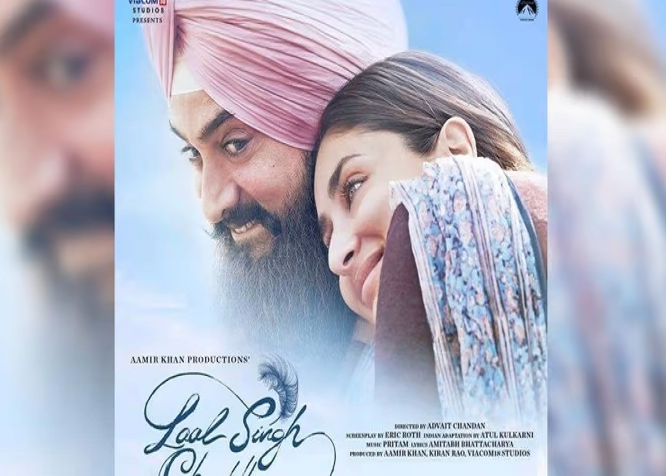 Lal Singh Chaddha
Very secretive special shows of the film 'Lal Singh Chaddha' have started in Mumbai. People involved in these shows say that the campaign of 'Boycott Lal Singh Chaddha' is run by a particular class that does not look good after watching the film. In this film, when Lal Singh Chaddha sets out to run across the country, the most impressive scene that comes out in the film is the slogans of BJP written on the ghats of Varanasi and written in very big letters, 'Abki Baar Modi Sarkar'. Not only this, the cleanliness campaign of Prime Minister Narendra Modi has also been raised in the film.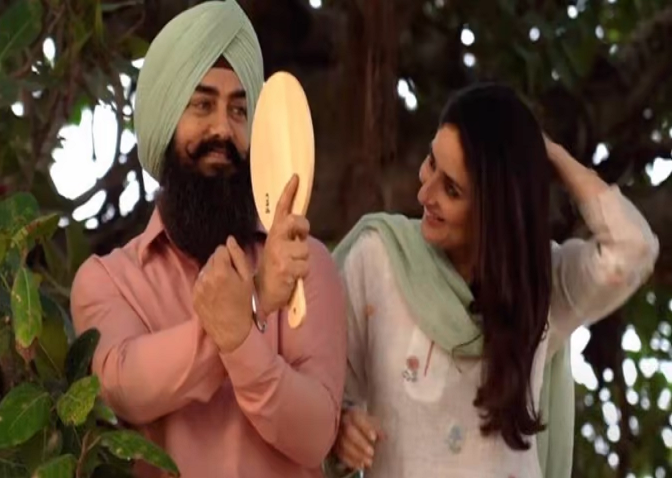 Lal Singh Chaddha
According to the film watchers, the background of the story of the film 'Lal Singh Chaddha' is the Sikh riots of 1984. Apart from this, the bomb blasts in Mumbai as a retaliation for the demolition of Babri Masjid in Ayodhya have been made an important part of the story. The film also has a strong comment on the Emergency during the Congress rule. And, 'Lal Singh Chaddha' is also probably going to be the first mainstream Hindi film which also takes a jibe at the dream of '72 hoors' depicting the youth who are being groomed for Islamic terrorism. Even in the film, a former Pakistani soldier is shown saying that he wants to go back to his homeland and go there and tell the people that what is the real India?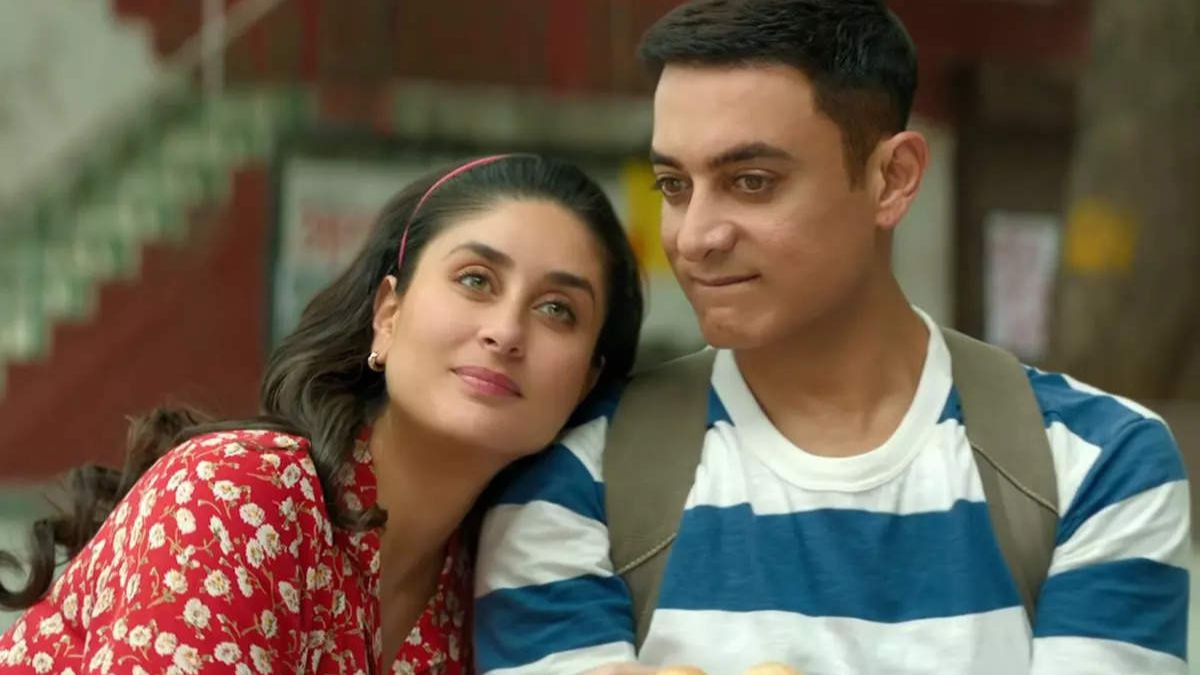 Lal Singh Chaddha
In the Hollywood film 'Forest Gump', based on the film 'Lal Singh Chaddha', the character of the heroine of the film is that of a rebel who does not believe in social customs. Influenced by hippie culture, this young woman also falls into the trap of drugs. The hero of the film loves her and she knows this too. One night she comes to meet him and also becomes the mother of his child. The film 'Forest Gump' is the story of Gump sitting at the bus stand waiting for this heroine, who keeps narrating the incidents of his life to the people coming there. Kareena Kapoor has got the same character of heroine in the film 'Lal Singh Chaddha'.