Amitabh Bachchan Mentioned Waheeda Rehman Fainting During One Bali Scene- Checkout!
Amitabh Bachchan once revealed an event involving Waheeda Rehman that occurred during the filming of Reshma Aur Shera. Amitabh described Waheeda fainting through an animal sacrifice scene in Jaisalmer Palace in an old interview. Following that, he and Sunil Dutt, along with a few others, had to bring her to their makeshift hotel and reawaken her.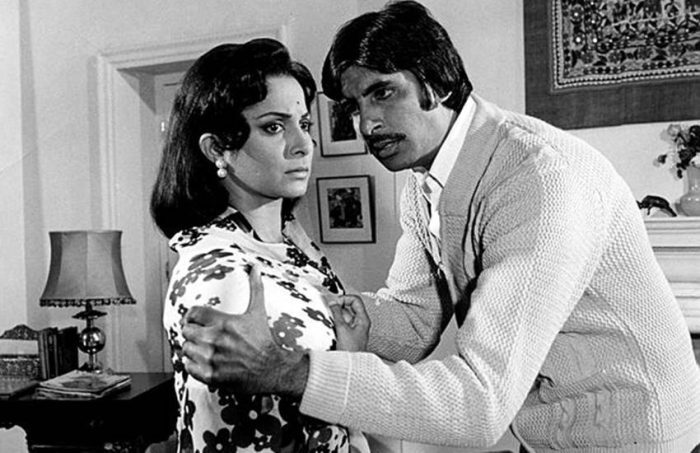 Sunil directed and produced the crime drama film Reshma Aur Shera (1971). The film also stars Vinod Khanna, Raakhee, Ranjeet, KN Singh, Jayant, and Amrish Puri in addition to Amitabh, Waheeda, and Sunil. Reshma Aur Shera was India's submission for Best Foreign Language Film at the Academy Awards, but it was not accepted. At the National Film Awards, the film received three nominations.
"When I got the opportunity to collaborate with Waheeda in Reshma Aur Shera (1971) early in my career, I couldn't believe my luck," Amitabh said in an interview with Filmfare in 2018. She has always represented the ideal Indian woman to me, and I found qualities in her demeanor that was related to my beliefs. She was a quiet, modest, and reserved woman who was a picture of kindness during the filming. The unit spent a significant amount of time in Rajasthan's deserts, camped in tents at Pochina, a village near Jaisalmer. During my stay, her elder sister, Appaji, and was so endearing and kind to me that I never felt like a stranger. I felt.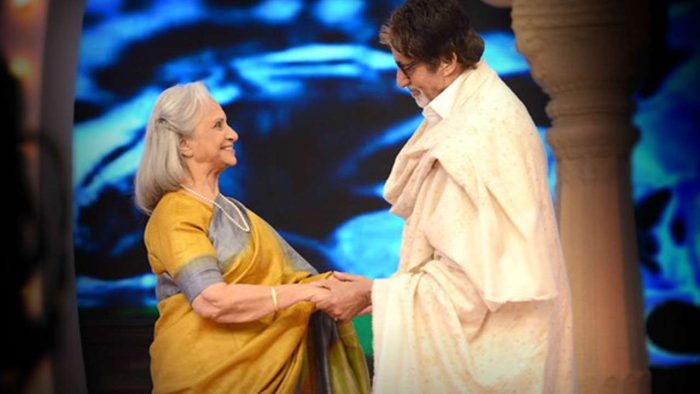 He also stated, "I'll never forget a scene from Reshma Aur Shera when we were filming the animal sacrifice scene in the Jaisalmer Palace. When the gruesome Bali (sacrifice) occurred in reality during Dussehra, she collapsed and fainted as she was positioned in the large group as part of the scene. Sunil Dutt saab and a few others, including myself, rushed to her aid, lifted her through the crowd, managed to get her into a jeep, and drove her back to the makeshift hotel to resuscitate her. I felt terrible for her, but I also felt privileged to be a part of the team that cared for her."
Amitabh and Waheeda have appeared in several films together, including Adalat and Kabhi Kabhie (1976), Namak Halaal (1982), and Coolie and Mahaan (1985). (1983). Waheeda appeared in the films Trishul (1978) and Naseeb (1979). (1981). Amitabh Bachchan cameoed in the 2009 movie Delhi-6.