Anil Kapoor Wants To Marry Kangana, Ready To Get Divorce From His Wife: Deets Inside
Be it Kangana's fans or the Bollywood actors, people are crazy for the Queen of Bollywood, Kangana Ranaut. 34 years old Kangana is currently single and waiting for someone special. But there is one Bollywood actor who is ready to leave his wife to marry Kangana. This actor is none other than Anil Kapoor. Anil splashes his life on Kangana Ranaut. His passion is such that he can even divorce his wife for her. This was revealed by Anil Kapoor himself in Karan Johar's show Koffee with Karan.
Kangana Ranaut
Yes, you heard it right. When Karan Johar asked Anil Kapoor to name the woman for whom he could leave his wife Sunita Kapoor. On this, Anil pointed towards Kangana and took her name. Now even though Anil jokingly took the name of Kangana, but social media users need an excuse to troll the actors as you know.
Anil Kapoor and Sunita Kapoor married in the year 1984. At that time Sunita was a model and her father was a banker. At the same time, Anil Kapoor was setting his feet in the industry. Now Sunita is a costume designer by profession. Both have three children Sonam Kapoor, Rhea Kapoor, and Harshvardhan Kapoor. Sonam and Harshvardhan are in the field of acting. On the other hand, Rhea Kapoor is a producer.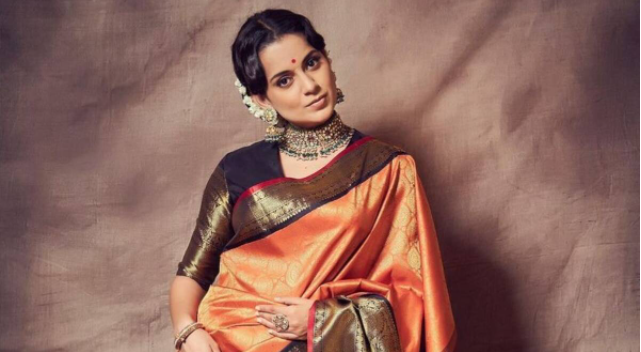 Kangana Ranaut
Kangana Ranaut remains in the headlines for her harsh statements. Talking about her work front Kangana Ranaut is going to be seen in many films including Tejas, Dhakad, Emergency. Some time ago Kangana's film Thalaivi has been released in theaters. This film is being called the best film of Kangana's career.