AR Rahman's Daughter Khatija Got Engaged, Know Who Is Her Fiancé, Deets Inside!!
Khatija, daughter of the king of music industry AR Rahman, has given such a surprise to the fans at the beginning of the year 2022, which the fans have been surprised to see. AR Rahman's daughter Khatija has got engaged and she has given this good news to her fans through social media. The special thing is that Khatija got engaged on her birthday i.e. 29 December and now she has given information about this. Khatija shared a picture on social media, in which she has told about her beautiful look and her partner.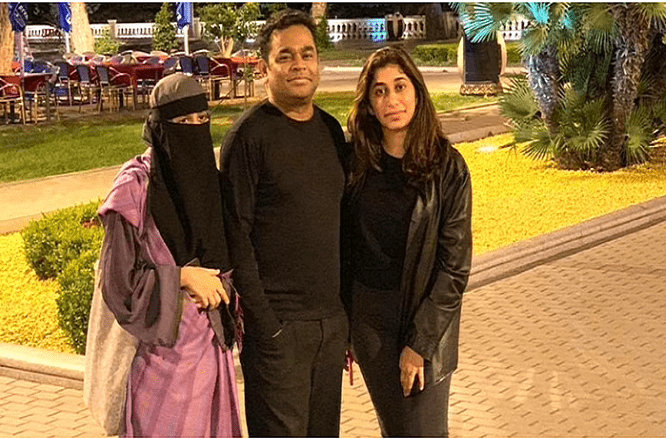 AR Rahman with daughter Khatija
Actually, Khatija has shared a collage made of two pictures on her official Instagram account, in which Khatija's picture is on one side and on the other side is the picture of her fiancé Riyasdin Sheikh Mohammed. Riyasdin is an audio engineer by profession. It can be seen in this picture that Khatija is looking very beautiful in a pink color outfit. During this, she has covered her face with a mask but her mask is also matching with her outfit. At the same time, on the other side of the collage, a black and white picture of Riyasdin Sheikh Mohammed is there, in which he looks very smart.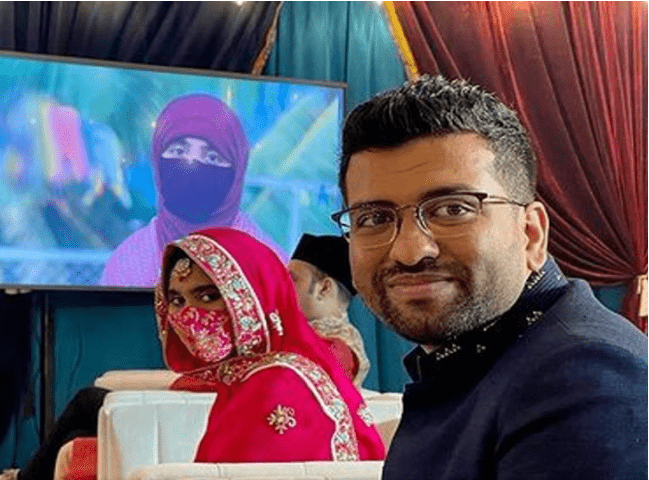 Khatija with her fiance
Khatija has also given a cute caption with this picture, in which she has expressed happiness for her new journey. Khatija wrote, 'With the blessings of God, it is a pleasure to announce the engagement of Entrepreneur and Audio Engineer Riyasdin Sheikh Mohammed. The engagement took place on 29th December on my birthday, in which family and close people were involved.' At the same time, now from fans to celebs everyone is congratulating Khatija.
Some time back AR Rahman's daughter Khatija was trolled by Taslima Nasreen. She had raised questions on Khatija's hijab. She had said that when educated people wear hijab, we get very suffocated to see how they do it. However, Khatija gave a befitting reply to Taslina Nasreen saying that if you suffocate seeing my clothes, then go and have clean air. I do not suffocate in my clothes, instead I am proud of it.