Aryan Khan's Fan Kisses His Hand, Gives Him Rose; Watch Video!
Aryan Khan, the son of Shah Rukh Khan and Gauri Khan, was recently spotted at the Mumbai airport on his way back to the largest city. With as many followers as his parents, he meets fans as soon as he leaves the terminal gate. One fan gave him a red rose, while another urged him to click the picture and kiss his hand.
In the video shared by the paparazzi, Aryan Khan looked in casual wear like a dual-tone jacket, black pants and white sneakers. On the way to the car, he accepted a red rose from a fan. He even continues to serve salaam which reminds fans of Shah Rukh Khan.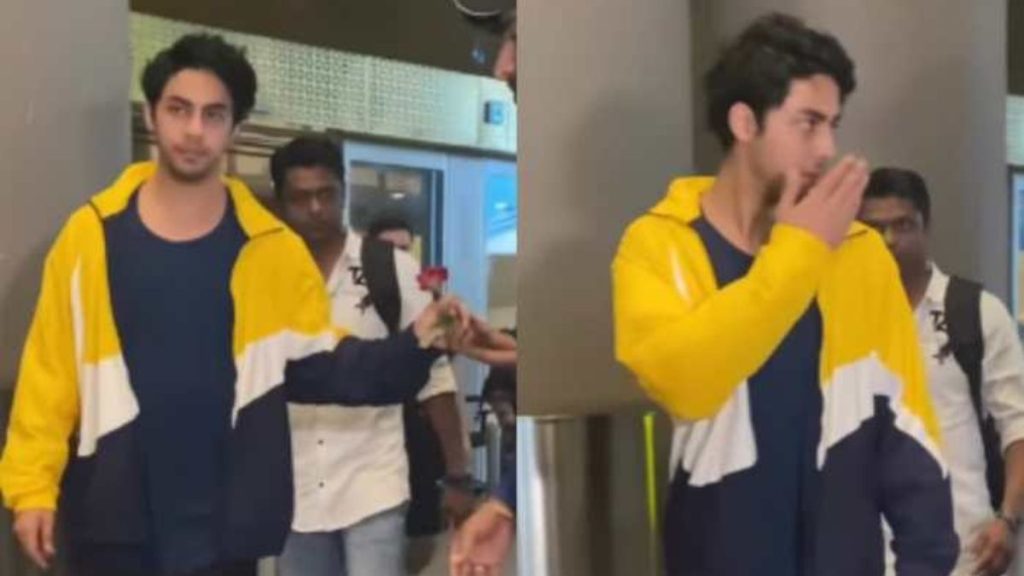 In another photo posted by ANI's new agency, Aryan grants a young fan's wish. Another fan grabbed his hand and kissed him while he was busy posing with a fan. Reacting to Aryan's video, one fan commented, "The way he did Salam, like his dad did." "It's so cute," he added while another wrote, "He is So Kind".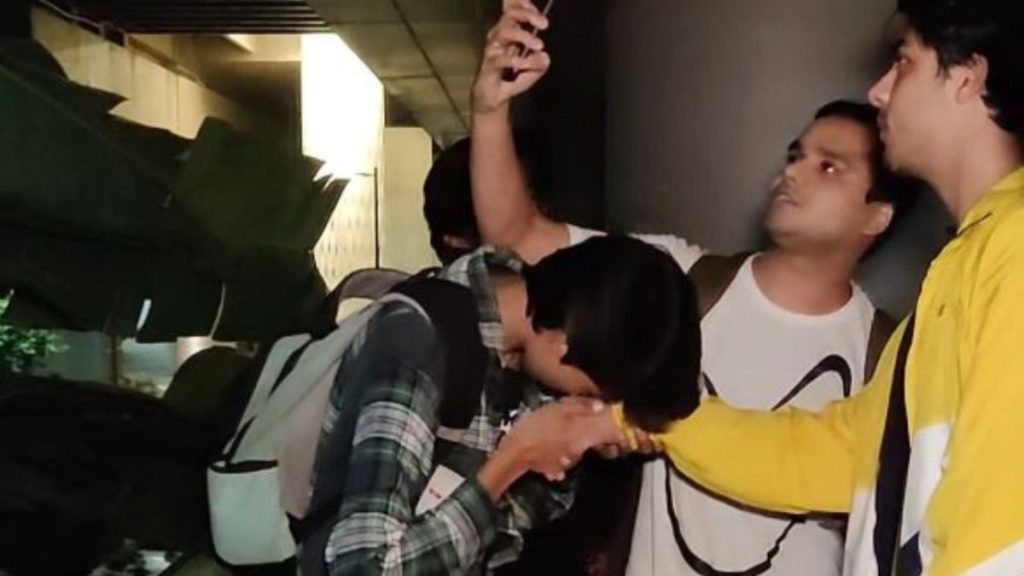 Watch video;
The way Aryan stopped for fans to shake hands and take selfies and accepted a rose from a fan 🥹🫶🏻#AryanKhan #ShahRukhKhan𓀠 pic.twitter.com/kDkEOcMoas

— Aryan Khan Fanpage (@aryankfanpage21) September 16, 2022
Aryan Khan, appeared in Dubai recently. Previously, his sister Suhana Khan was spotted travelling around the city with her mother Gauri Khan. Suhana recently visited her favourite salon in Dubai to show off her newly painted nails.
Aryan Khan is back in the news after sharing photos from an Adidas photoshoot. The 24-year-old has looked almost like Shah Rukh since his early days in Bollywood when he posed in eye-catching t-shirts, shoes and jackets to support the brand.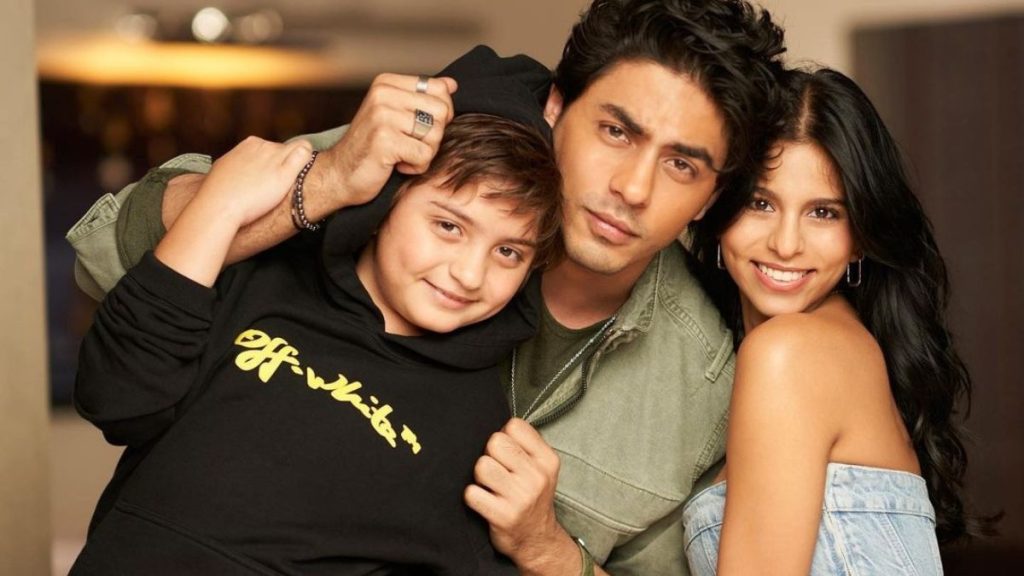 Despite attracting the attention of many, Shah Rukh praised him: "Looks really good… and as they say, a father's silence tells his son anything. By the way, this grey T-shirt belongs to me." Aryan, who is a very introverted person, has recently been active on social media after being released on bail on drug charges.