'Brahmastra': Amitabh Bachchan's First Glimpse Comes Out; See Look
Amitabh Bachchan's look from his upcoming film Brahmastra has been released. In the poster, Amitabh Bachchan is looking quite dreadful. He is holding a divine weapon in his hand and he is looking at someone in anger. The name of the film on the poster is Brahmastra Part One: Siva is written. The film is slated to hit the theaters on September 9. The film is directed by Ayan Mukerji.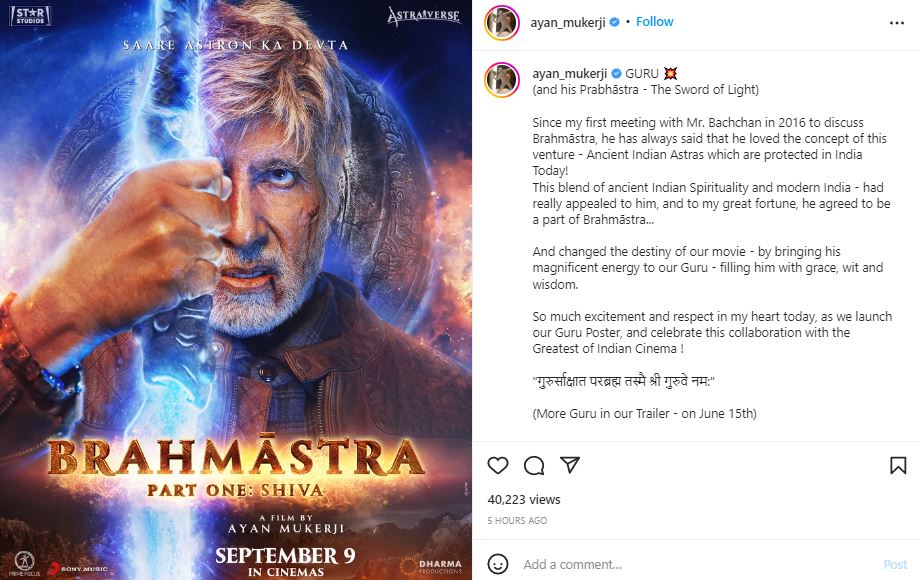 Releasing the poster of the film, Ayan Mukerji wrote, 'Guru with his Prabhastra, The sword of light' Ayan Mukerji further wrote, 'My first meeting with Amitabh Bachchan was in 2016, then we are discussing Brahmastra He told me that he had always been curious and impressed by the ancient Indian weapon.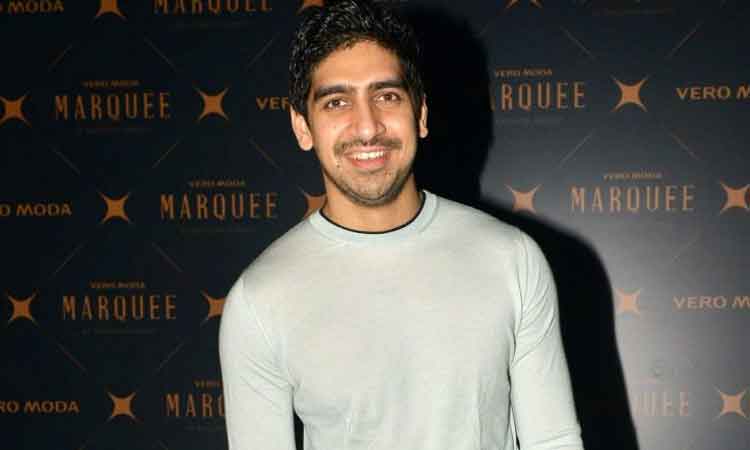 Ayan Mukerji further says, 'He liked this confluence of Indian Spirituality and Modern India and because of my good fortune, he accepted to work in the film Brahmastra. He also changed the fate of the film with it. He worked very hard for the role of Guru. Today I have a lot of reverence and enthusiasm for him. Ayan Mukerji has further informed more forms of Guru will be seen in the trailer releasing on 15th June. Wow, have made comments like Har Har Mahadev, Bachchan and Brahmastra.
Recently, Ayan Mukerji released the teaser of his sci-fi film Brahmastra. In the teaser, there seems to be a war between Mouni and Ranbir.
Mouni's style also looks quite cruel. Ranbir Kapoor is seen covered in blood, while Alia Bhatt looks quite timid. Produced by Star Studios, Dharma Productions, Prime Focus and Starlight Pictures, the film will release on September 9, 2022, in 5 Indian languages – Hindi, Tamil, Telugu, Malayalam and Kannada.