The youngest member (maknae) of the popular K-pop band BTS, Jungkook, recently graced the American talk show named 'The Tonight Show Starring Jimmy Fallon' to promote his latest solo-album "Golden." Apart from discussing his album, Jungkook also spilled beans about his personal life experiences, his love for cooking and taught a few dance moves to the renowned show host Jimmy Fallon. Read on to find out Jungkook's fun and interesting responses during the interview!
Jungkook Talks about the Golden album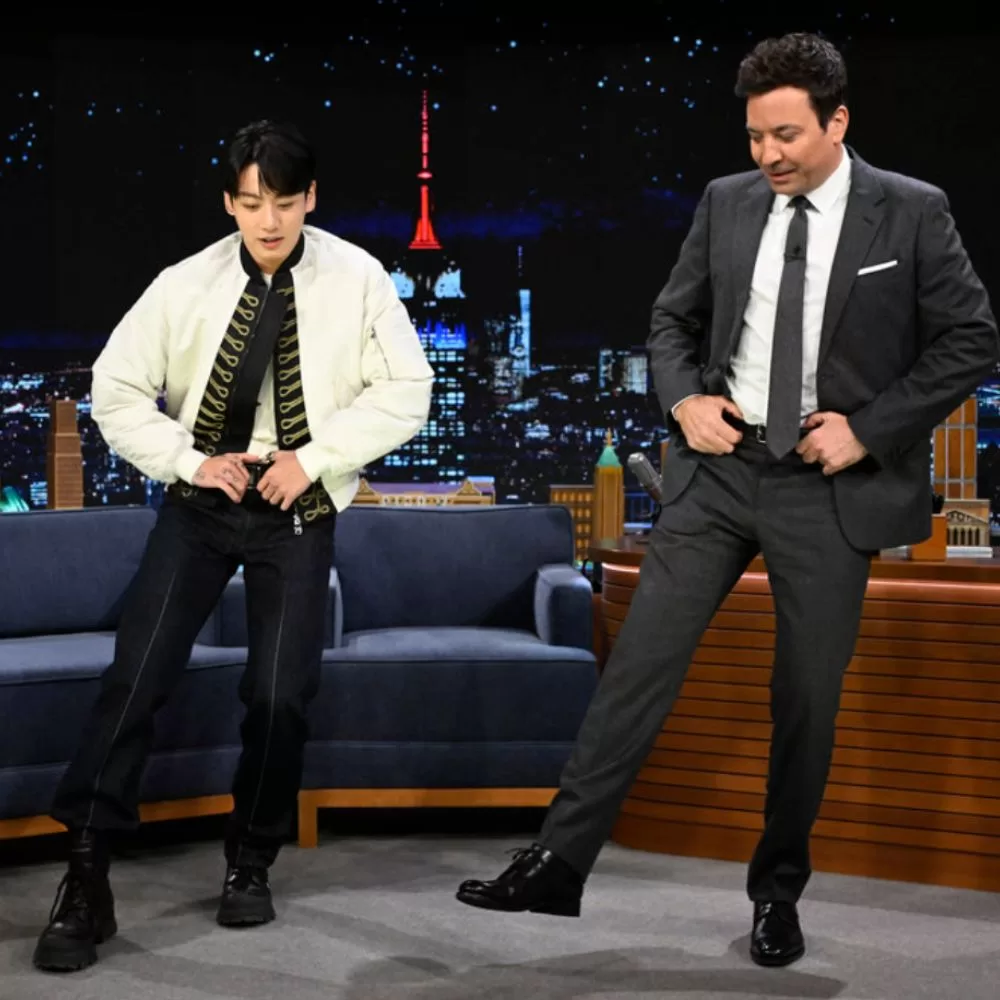 The K-pop idol kick-started the show with a smashing performance on his song 'Standing Next To You' from Golden album. The fans on set cheered for Jungkook as Jimmy introduced him with a special mention to BTS being nominated for Grammys five times and Jungkook's single 'Seven' becoming the fastest song to reach one billion streams. During the interaction, Jungkook shared that the title for his new solo 'Golden' is derived from his nickname 'golden maknae,' given by BTS leader RM.
Jungkook reacts to falling asleep during live stream
While continuing the conversation, Jimmy asked the K-pop star about his frequent live streams where he is often seen cooking, or doing karaoke sessions. Jungkook revealed that he loves to cook noodles and laying around in free time.
In the episode, there was a moment that made BTS ARMY swoon over Jungkook and that was, when he tried the New York Style pizza and reacted saying 'yum.'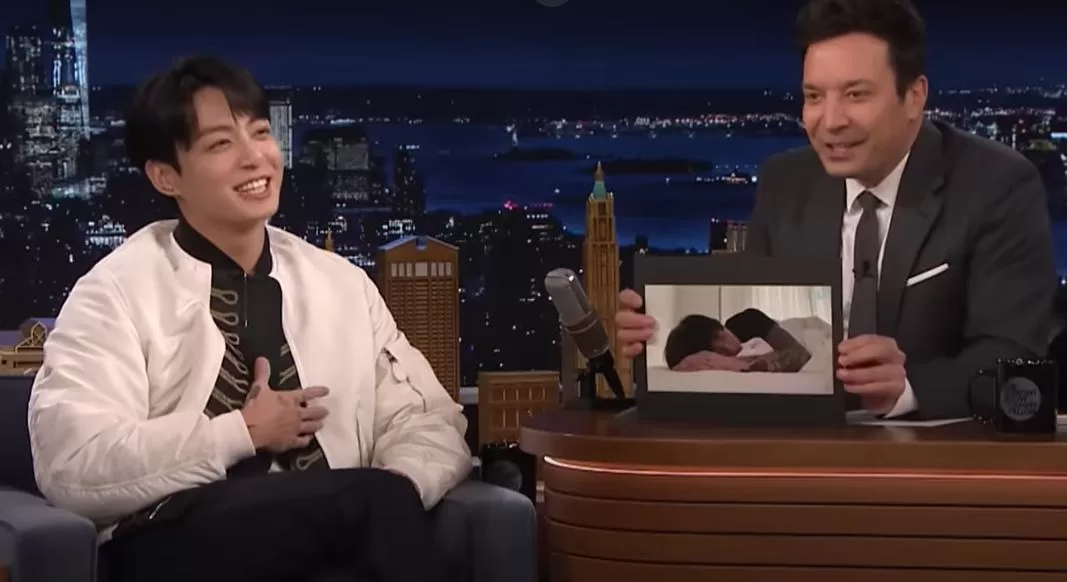 Jimmy also jokingly mentioned about Jungkook's fear of microwaves. One of the highlights of the episode was when Jungkook reacted to his photograph where he was seen dozing off for 45 min during a live streaming session. Jimmy stated that six million people watched him sleep during the livestream. Jungkook gave a shy response to this incident, saying, "It was very unexpected. Actually, it was a bit embarrassing."
Fans are in awe of the maknae
The ARMY (BTS Fandom name) was eagerly looking forward to this episode as it was marks the second appearance of Jungkook on the Jimmy Fallon show. He had previously appeared on the show along with his band mates, RM, V, Jimin, Jin, J-Hope, Suga. Netizens shared their excitement on social media by reacting to various segments of the show.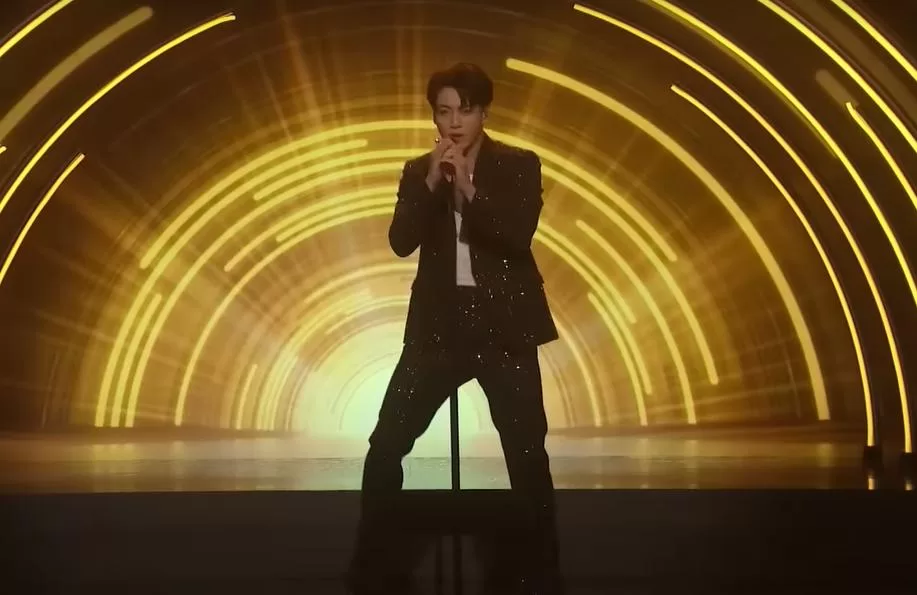 Complimenting Jungkook's electrifying performance on 'Standing Next To You,' one user wrote, "I can't believe he can sing live so perfectly while doing that choreography." Another one wrote, "The king of live singing."
Jungkook's solo single "Seven" becomes Platinum
Taking the lively conversation further, Jimmy Fallon surprised Jungkook and his fans by announcing that his single "Seven" had earned platinum certification from Recording Industry Association of America, an hour before the show started. As he broke the news, Jimmy congratulated the 26-year-old singer on achieving such a huge feat. Jungkook humbly replied that it is beyond his imagination. He added, "I am very grateful to the ARMY, because if it was not for ARMY this wouldn't be possible."