Check Out Beautiful Tourist Destinations In India Where You Can Visit To Relax Your Nerves!
India, with its enormous number of tourist attractions spread over its vast landmass, offers a diverse range of experiences, from civilizations to natural beauty, adventurous activities, and stunning beaches. If you are planning a trip to the country, make sure to see the destinations listed below.  We've highlighted all of the absolute favourites, from hills to coastlines to cities, highlighting the culture and much more, so you can enjoy the finest of Indian travel.
1. Agra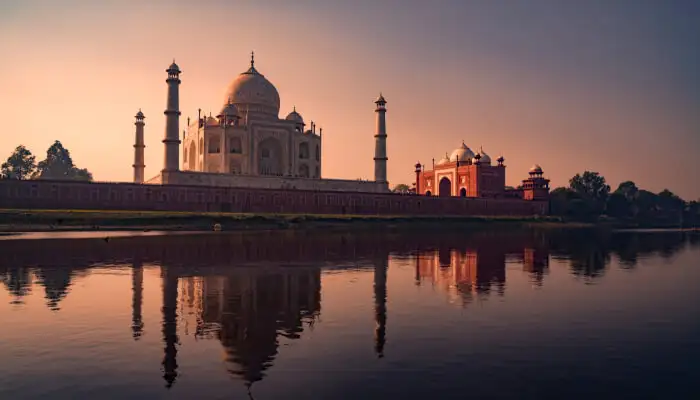 Agra is one of India's most popular tourist destinations, including various historic sites. Of course, the Taj Mahal, one of most iconic buildings in the world, is at the top of this list of things to see in Agra
2. Goa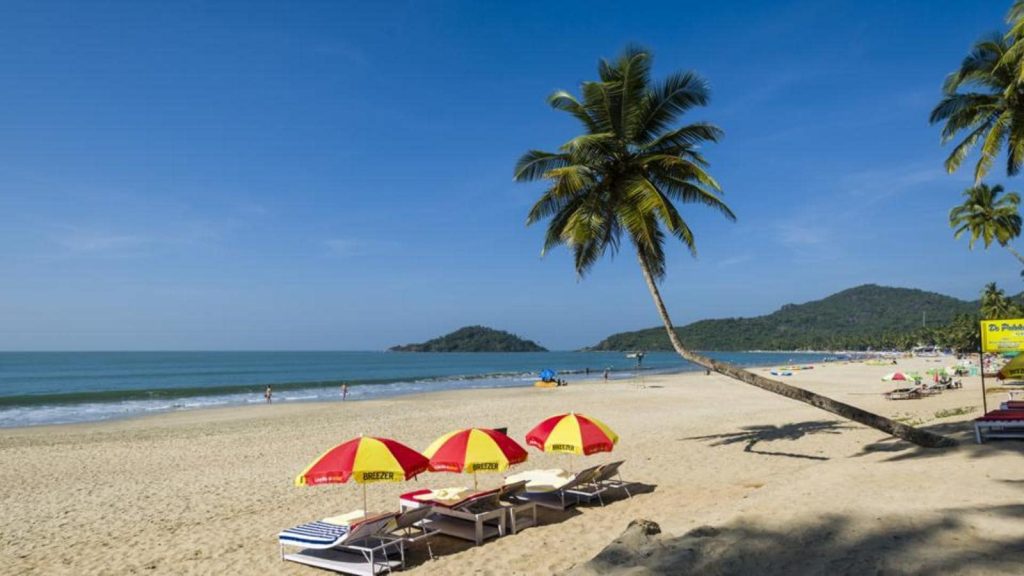 Goa is one of the top tourist destinations in India, offering 51 beaches along the coast. It is a beautiful tourist destination in India because of its white sandy beaches, palm palms, cheap tax rate, wonderful coastal cuisine, and laid-back attitude. 
3. Shimla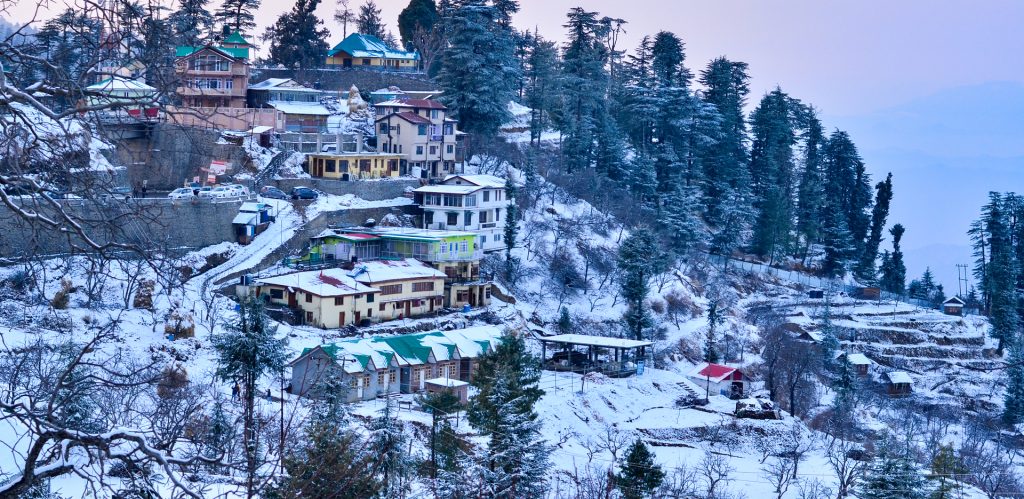 Shimla, the capital of Himachal, is one of India's most well-known hill stations. The Town Hall is at its heart, and the spectacular view of the Himalayans draws a large number of visitors.
4. Ooty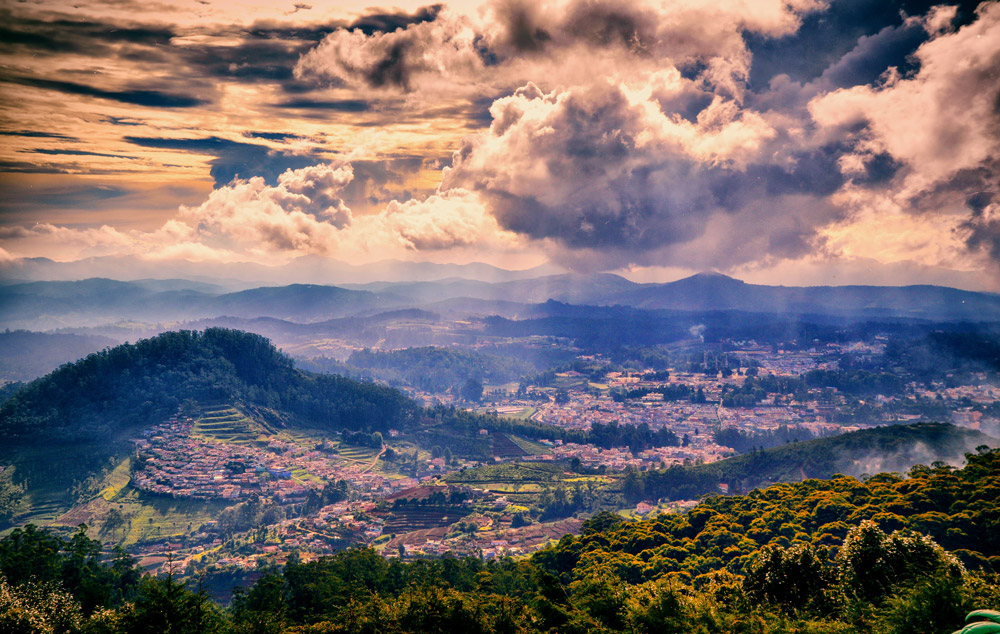 Ooty, also known as Udhagamandalam, is a town situated in Tamil Nadu state. The nice climate, views of India's the Western Ghats, and tranquil atmosphere make this a great tourist destination for families and friends. Tea plantations, verdant gardens, British-era bungalows, and spicy food make it famous.
4. Jaipur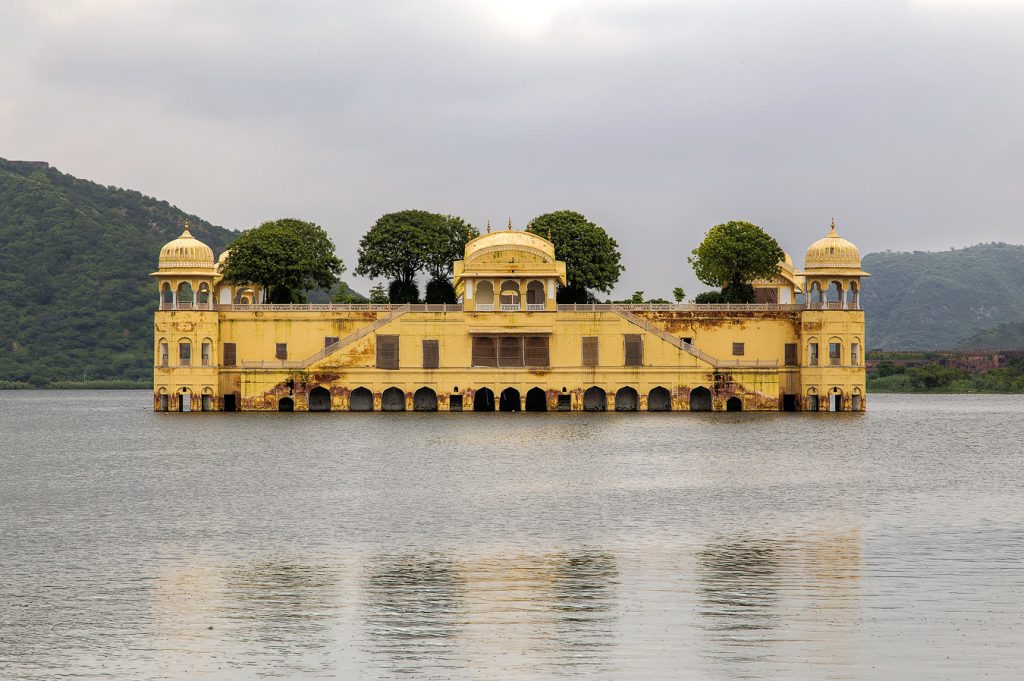 Jaipur, Rajasthan's capital, is known as the "Pink City" and is a renowned tourist and educational destination in India. Jaipur is one of the rare places that successfully captures and displays the great history of the past. The Hawa Mahal, City Palace, Jantar Mantar, and Amber Fort are all popular tourist attractions. This is a must-see for anyone interested in royal history and architecture. 
5. Ladakh
Leh, the capital of Ladakh, is located in eastern Jammu and Kashmir. The picturesque lakes, chilling winds, glaciers, and sand dunes of Ladakh are well-known.
6. Darjeeling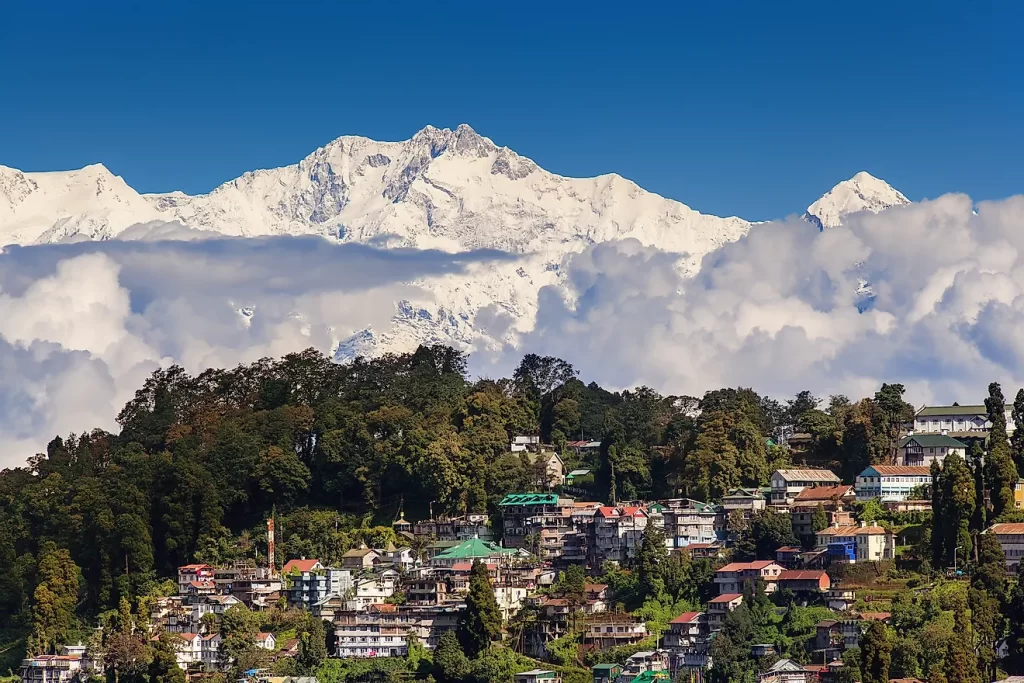 Darjeeling is one of the top tourist destinations in India, with the mesmerising landscape, magnificent sunrises, and the backdrop of Mount Kanchenjunga, one of the world's highest peaks. It is 2,050 meters high and is dotted with gorgeous tea plantations on mountain slopes, fantastic toy trains, and scrumptious Tibetan food.
7. Dharamsala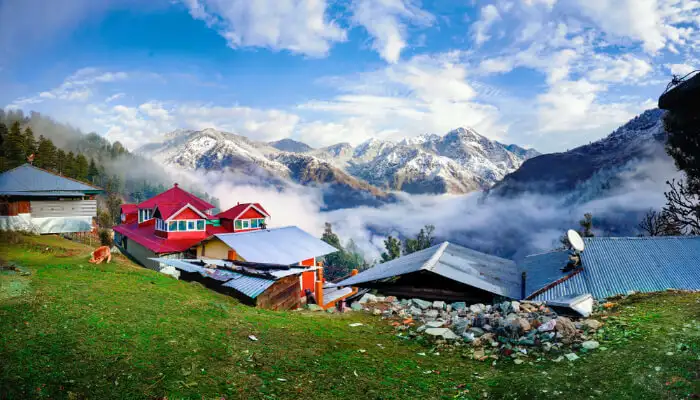 Dharamsala is the Dalai Lama's home away from home, having arrived in 1959 after fleeing Tibet. The Tibetan government in exile is also based in the city.
8. Mehrangarh Fort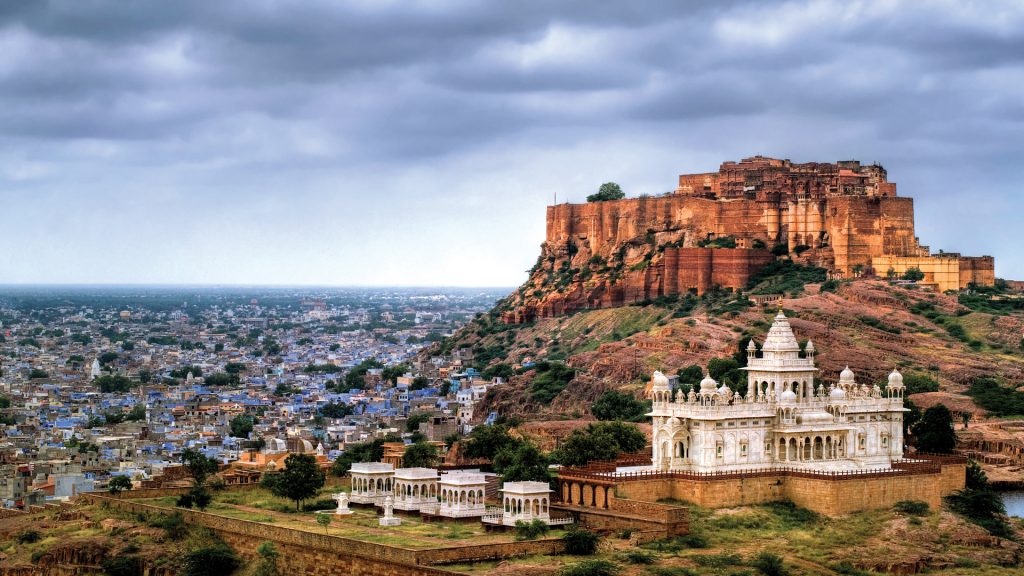 Mehrangarh Fort is a massive, stern-looking fort that lies upon a hill over Jodhpur and is one of India's largest. Visitors may still see cannonball prints on one of seven entrance gates, which was constructed in the early 1500s as a defence device.
9. Kerala backwaters
The Kerala backwaters are indeed a series of lagoons and lakes that run parallel to Kerala's Arabian Sea coast. Many unique aquatic species, such as crabs, frogs, and mudskippers, as well as aquatic birds such as otters and turtles, call the Kerala backwaters home. Houseboat tourism is presently the most popular form of tourism in the backwaters, with numerous big Kettuvallams (traditional rice boats that have been converted into floating hotels) plying the canals.
10. Jaisalmer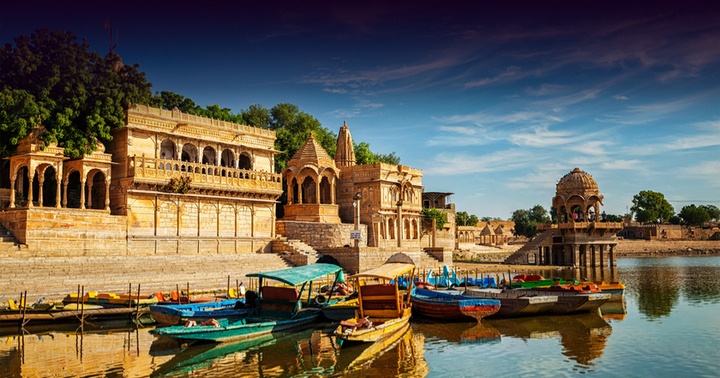 Jaisalmer is a typical desert town, located in Rajasthan's extreme westernmost region, close to the Pakistani border. The "Golden City's" yellow sandstone walls soar from the Thar desert like a vision from Arabian Nights, and the city is crowned by the Jaisalmer Fort. Uncontrolled commercialism has tarnished Jaisalmer's romantic image, yet despite the touts and city buses, it remains one of India's most popular tourist destinations.