"Don't Touch Me," Deepika Kakkar Gets Angry On Her Fan Who Saved From Slipping Down!! 
Bigg Boss fame and TV actress Deepika Kakkar is constantly being trolled on social media, and her behavior has become the reason for this. Recently, a video of Deepika is becoming increasingly viral on social media, in which she is showing eyes to the person standing next to her. People are reacting to this viral video and taking Deepika's class for this reaction. But, the question arises what did Deepika do in such a way that people are taking her classes?
Deepika Kakkar
Recently, Deepika along with her husband Shoaib Ibrahim attended the Dadasaheb Phalke Icon Awards. The couple was looking very beautiful in black color dress. When Deepika started returning from the event, an accident happened to her. Deepika suddenly staggered while walking. She was about to fall when the person standing next to her caught her, which saved her from falling. But, Deepika did not like the help of that person. Instead of saying thank you, she was seen getting angry at him. This video of Deepika is becoming increasingly viral on social media and people are trolling her continuously.
Watch Out The Video Of Deepika Kakkar Yelling At Her Fan For Saving Her!!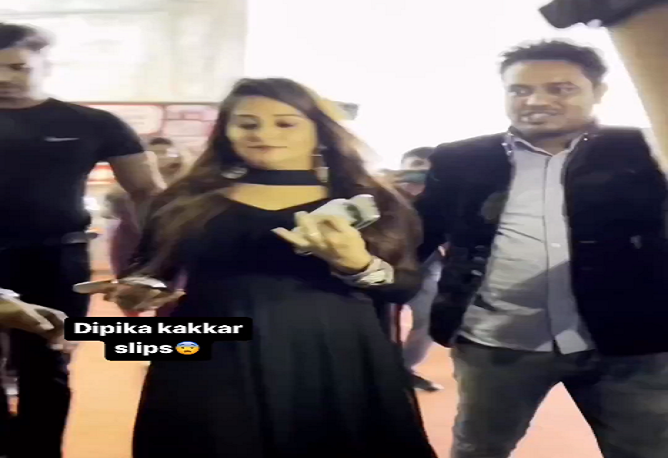 Deepika Kakkar
One user wrote, 'She acts to be very good in the vlog, but in reality, she shows her eyes to the one who helps, wow what an attitude, it would have been fun if she had shown the same style in the vlog'. Another user wrote, 'There is no time for goodness, Deepika proved this saying to be true'. At the same time, another user wrote, 'Unnecessary attitude….. He was really trying to help Deepika. It would have been better if she had fallen, let her be on her own'.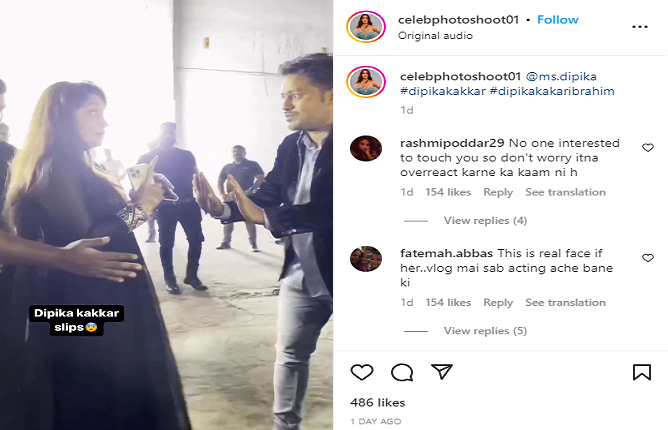 Deepika Kakkar
Till now no response has come from Deepika regarding this trolling. A few days ago, Deepika was trolled for her sister-in-law Saba Ibrahim's wedding outfit. She herself designed all the outfits of Saba. Not only this, all the clothes of her family were also prepared by her, but people did not like Saba's look, for this people blamed Deepika.