'Flirts In A Terrible Way, Who Can Kiss Well…' Malaika Arora Told About Boys, Such A Choice Which Is Difficult To Digest
Some time ago a dating app OkCupid suggested such questions to Indian couples to find out what Indian couples want between sex, money, freedom or love? On this, 39% of users said that financial independence matters most to them in a relationship, which includes both travel-sexuality. In contrast, researchers from the Department of Psychology at the University of Oxford wrote in their report that women prefer to have a longer relationship with a person who is a 'best kisser'. However, Bollywood actress Malaika Arora has also been seen expressing her approval on this fact.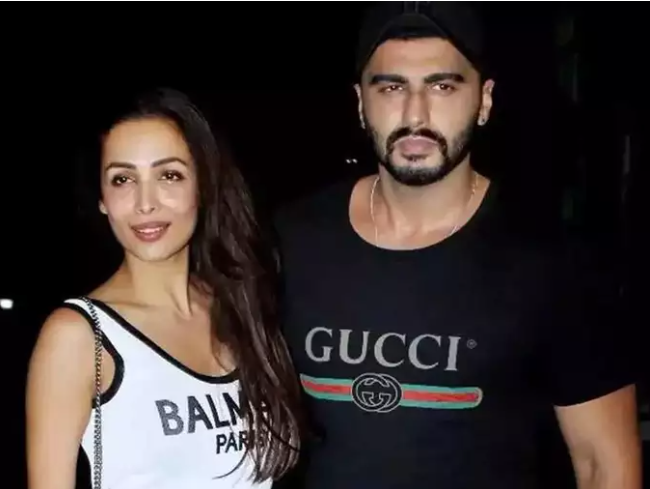 Malaika and Arjun
Actually, Malaika Arora is currently seen in MTV's reality show Supermodel Of The Year Season 2, where the show's co-host Milind Soman asked the actress to tell about three things that she should be watching. She is attracted towards men. Responding to this question, Malaika said, 'I really like a guy who is a little rough around the edge. I don't like smooth boys at all. I would like a guy who flirts in a terrible way…who can kiss well". Not only this, after this Milind asked Malaika what was the last text message she sent to Arjun Kapoor? On this, Malaika blushed and said, 'I love you 2'.
Malaika and Arjun
There is no doubt that everyone likes to be around a person with a happy nature. Someone with whom you can always laugh and smile while being with? This is also one of the reasons why most girls find funny guys attractive. However, that doesn't mean that girls need any comedians. The guy should be someone who knows how to put a smile on someone's face. Along with this, if the partner is intelligent, then girls do not delay in making such boys their life partner.
https://www.womansera.com/pratik-breaks-the-glass-door-scuffle-between-jay-bhanushali-pratik-sehajpal/
Boys who have good sense of humour, girls are also very attracted towards them. The first choice of girls is only intelligent and confident men. This is because confidence can make anyone attractive. Girls are very quickly influenced by boys who mix with others easily. Not only do girls feel good with confident boys, but their confidence also shows that they will not give up in the face of difficulties. This is also one of the reasons why positive boys impresses girls very quickly.