'Gold Boy' To Enter Bigg Boss House As A Wild Card Contestant, Read To Know More!!
Half of the season of the reality show 'Bigg Boss 16' has passed. Till now some contestants in the house are in discussion due to their friendship while some contestants keep the atmosphere of the house hot and fiery by fighting. But now preparations have been made to change the season of 'Bigg Boss' house. In the past, Fahman Khan had entered the show. Then claimed that he is the first wild card contestant of this season but it did not happen. Now the name of the first wild card contestant of season 16 has come to the fore. This season, Sunny Nanasaheb Waghchore, popularly known as Gold Boy, is about to enter the show.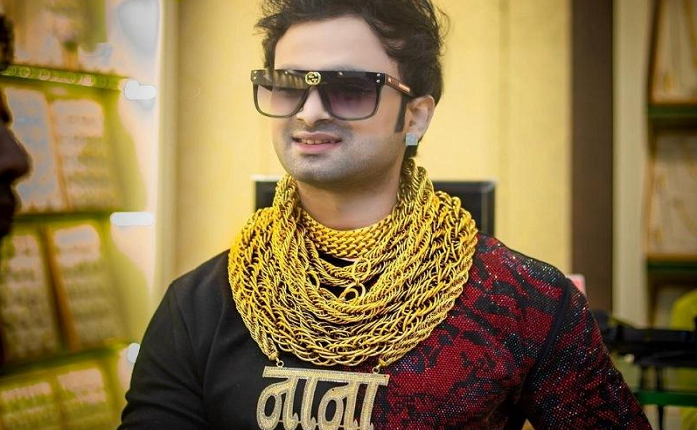 Sunny Nanasaheb Waghchore
Sunny Nanasaheb Waghchore is very popular on social media. He is known for his luxury lifestyle and now he is entering the most controversial reality show of TV as the first wild card contestant. He himself has given this information through social media. Sunny shared the poster of 'Bigg Boss' on Instagram and wrote, 'Finally, now this dream is coming true. Entry in Bigg Boss 16'. This post of Sunny Waghchore created a stir on social media. Now the fans want to see what changes Sunny brings in Bigg Boss.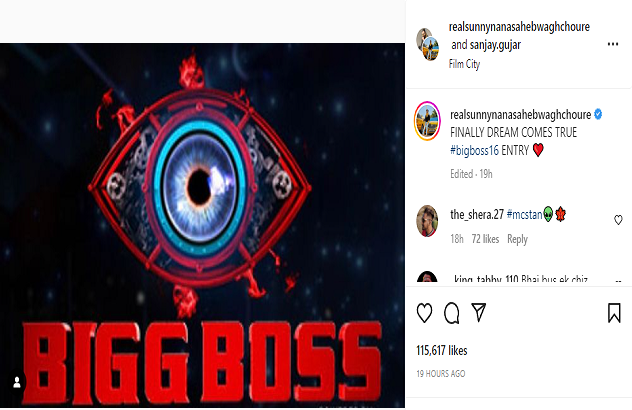 Sunny Nanasaheb Waghchore's Post
Golden Boy is known for jewelry among his fans but there is already a contestant in 'Bigg Boss 16' who is similar. We are talking about MC Stan, on whose neck pendant and chain even Salman Khan has joked. Not only this, even Stan's shoes have been highlighted in the show. But now in this matter ,Gold Boy can compete with Stan. Fans are also excited to see both of them face to face.