When Harnaaz Kaur Sandhu, the former Miss Universe, and Veer Pahariya arrived at the Jio World Plaza's opening ceremony, they raised eyebrows.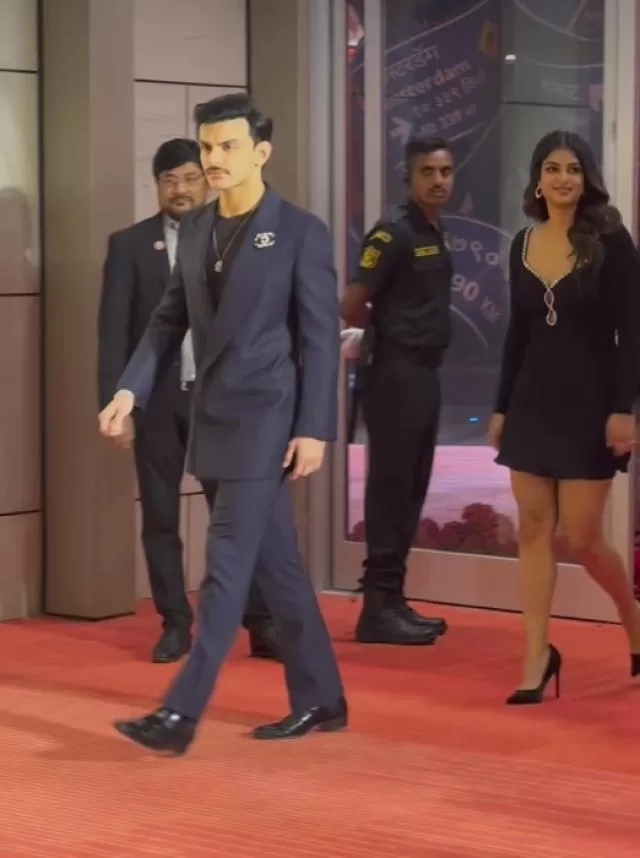 On October 31, 2023, Jio World Plaza opened with a star-studded ceremony hosted by Isha Ambani. Many prominent figures from the entertainment industry were present at the event. Nevertheless, what attracted attention was the appearance of Harnaaz Kaur Sandhu, the former Miss Universe. Once at the event with Veer Pahariya, the diva raised her eyebrows. For the unaware, Veer Pahariya is the brother of Shikhar Pahariya, Janhvi Kapoor's purported boyfriend. With the release of Sky Force, he will be making his acting debut.
Harnaaz Kaur Sandhu arrived at the opening ceremony of the Jio World Plaza with Veer Pahariya
A short while ago, we happened upon a video of Harnaaz Kaur Sandhu, the former Miss Universe, while browsing through our Instagram feed. The diva can be seen arriving at the event in style in clips from the opening ceremony. What drew our attention, though, was her combined appearance with Veer Pahariya. They also looked amazing as they joyfully posed for photographers positioned outside the event.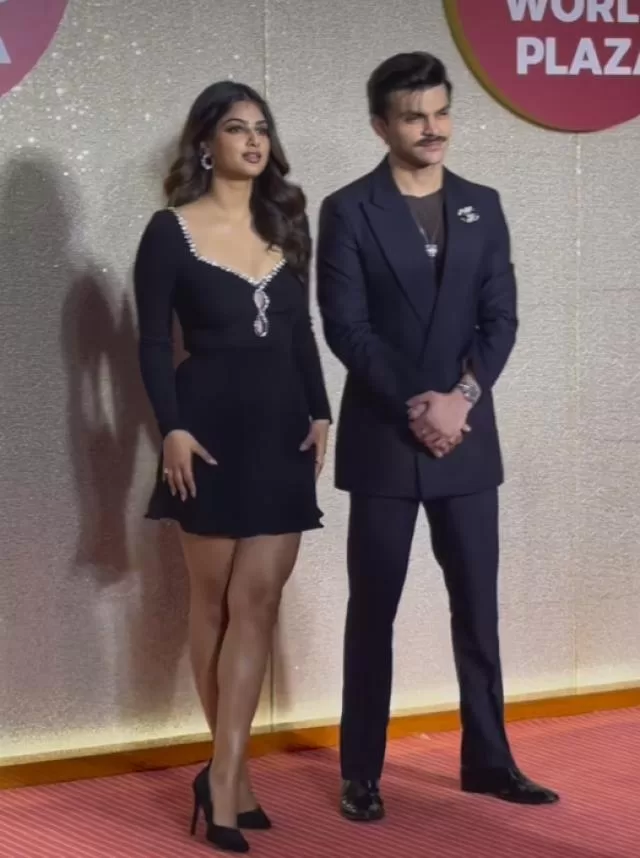 Harnaaz and Veer set some major fashion goals with their respective outfits for the opening ceremony. The beauty looked lovely in a mid-length black dress with crystal embroidery around the neck. She accessorised her appearance with pink lipstick, hoops, open hair, blushed cheeks, and accentuated cheekbones. But Veer, dressed in a pantsuit with a royal blue hue, looked dapper. Click here to watch.
Netizens react to Harnaaz and Veer's appearance
Netizens quickly began to flood the post's comment section with their reactions after Harnaaz and Veer's opening ceremony video went viral. Some praised the pair for their good looks, while others made romantic assumptions about their connection. One of the social media users responded to the video by saying, "They are dating?" Another one wrote, "Jhanvi's boyfriend with Jhanvi's duplicate."
Sara Ali Khan opened up that she once dated Veer Pahariya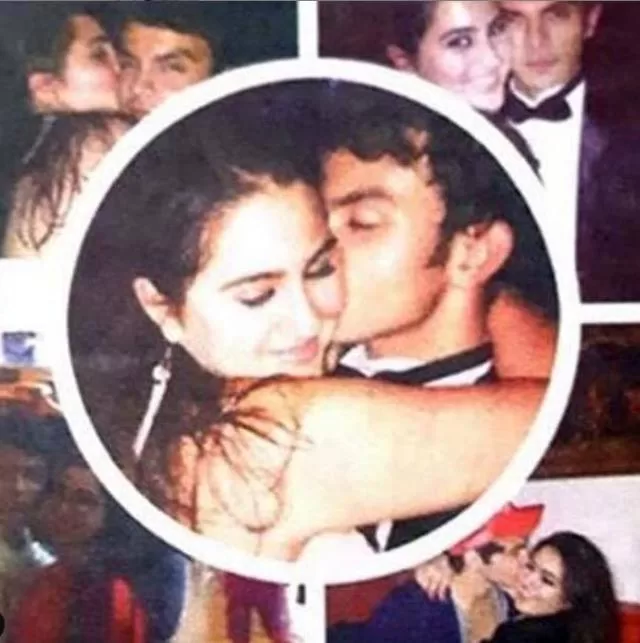 Media reports about Sara Ali Khan and Veer Pahariya's alleged romance were commonplace in 2016. Nevertheless, the actress did finally agree to date the former Maharashtra chief minister's grandson in 2019. Sara revealed her relationship with Veer in an interview with Filmfare, saying she has only dated him. Sara mentioned that she had never dated anyone else before. "He's (Veer Pahariya) the only one I have dated. I have had no other boyfriends in my life."