Have You Checked Out Aditya Roy Kapoor's and The Great Khali's Push-Up Challenge? Checkout To Know More!!
These days Bollywood actor Aditya Roy Kapoor is busy promoting his film 'Rashtra Kavach Om'. He will be seen opposite Sanjana Sanghi in this film. Recently, Aditya and Sanjana had gone to Jalandhar in connection with the promotion. There Aditya also reached The Great Khali's CWE Racing Academy and did pushups with him. Now this video of him is becoming increasingly viral on social media.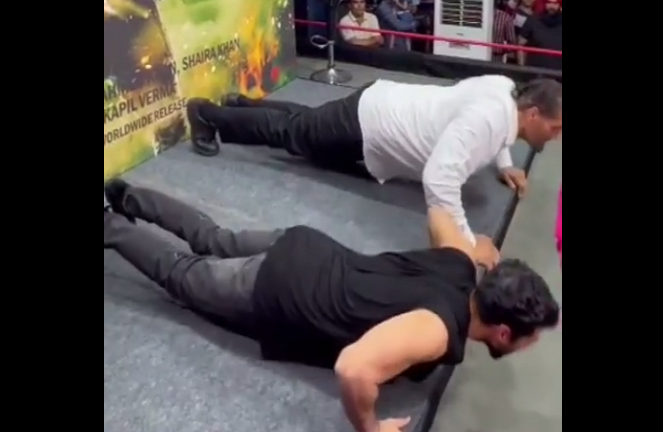 Aditya Roy Kapoor
In this video going viral on social media, it is seen that Aditya is doing pushups with WWE wrestler Khali. The people present there are counting pushups. During this, Sanjana Sanghi was cheering him. By the end of the video, Khali gets tired and stops midway. In such a situation, Aditya wins this competition.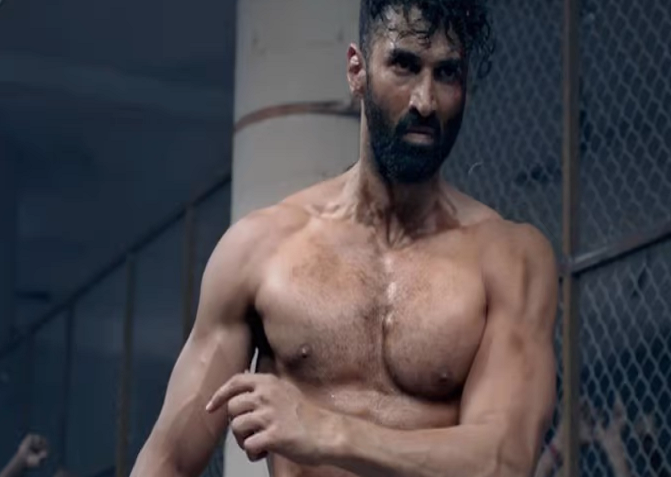 Aditya Roy Kapoor
This entire match between Aditya and Khali was done in a joking manner. Fans are also giving their different reactions by commenting on this video. Some fans are liking this challenge of his, while some are not liking it. One user wrote, 'Khali is 15 years older', then another wrote, 'Khali sir make Aditya famous by punching him in one go.' Apart from this, one said, 'Let the film be doing this'.
Aditya Roy Kapoor
Let us tell you that 'Rashtra Kavach Om' is going to knock in theaters on July 1. This film is directed by Kapil Verma. At the same time, The Great Khali is the first wrestler in the country who has signed a contract with WWE. Apart from this, he has worked in many Hindi and English films, including 'The Longest Yard', 'Wrestling', 'Get Smart'.