Introduction To The New Cast Of Yeh Rishta Kya Kehlata Hai After Shivangi Joshi And Mohsin Khan Bids Farewell
With the exit of Mohsin Khan and Shivangi Joshi from Yeh Rishta Kya Kehlata Hai, the show is likely to undergo a generational shift. Harshad Chopda, Pranali Rathod, and Karishma Sawant are among the new cast members.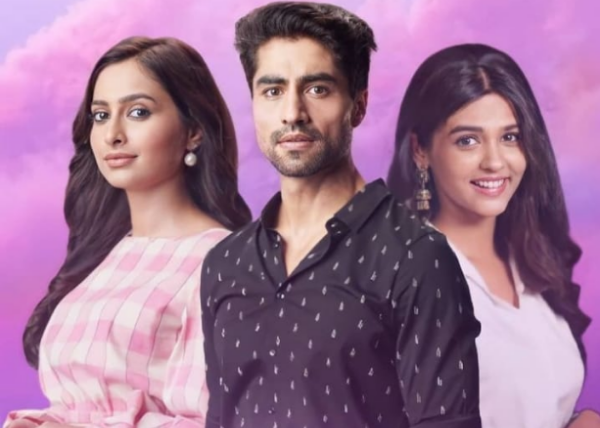 Yeh Rishta Kya Kehlata Hai, the longest-running drama on television right now, is about to undergo a dramatic transformation. The show will begin a new season with a new cast after the lead actors, Mohsin Khan and Shivangi Joshi, have moved on. Shivangi Joshi shared her thoughts regarding her association with the serial after Mohsin, who played Kartik, bid an emotional farewell.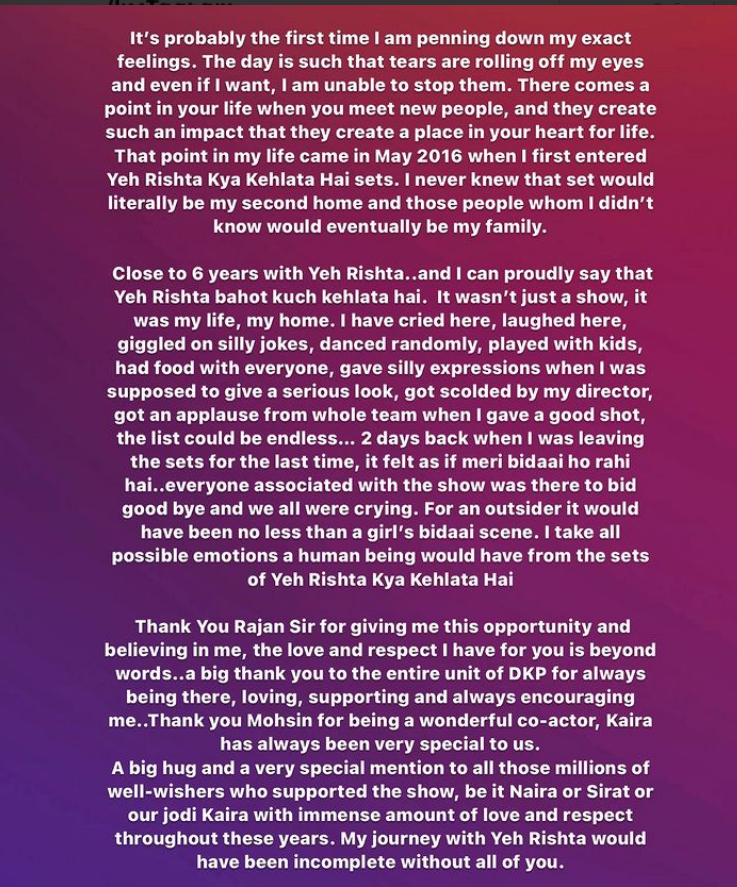 Following the departure of the lead, the story of Kartik and Naira's (Mohsin and Shivangi) daughters Akshara and Aarohi will be told in Yeh Rishta Kya Kehlata Hai. The show's new faces were just introduced to the audience by the producer. While newcomers Pranali Rathod and Karishma Sawant will play these characters, prominent TV personality Harshad Chopda will play their love interest.
Harshad Chopda is an Indian actor known for his portrayal of Cadet Ali Baig in Left Right Left, Prem Juneja in Kis Desh Mein Hai Meraa Dil, Anurag Ganguly in Tere Liye and Aditya Hooda in Bepannah. Harshad Chopda entered the show as the new lead named Abhimanyu. The star is not only an amazing actor but also a fashion icon in the industry. He has stolen a lot of hearts with his personality. He has flaunted his abs on the silver screen on various occasions.
Karishma Sawant is an Indian actress, She works in the Indian television industry. Her debut television serial name is Yeh Rishta Kya Kehlata Hain
Pranali Singh Rathod is an Indian television actress. She is known for playing female lead role of Akshara in Star Plus' popular TV show Ye Rishta Kya Kehlata Hai. Pranali has impressed the audience with her performance as Saudamini in Barrister Babu and as Suman in Jaat Na Poocho Prem Ki. She started her career as a model and has been active in the television industry since 2018.
When Underworld Don Dawood Ibrahim Became A Fan Of Rishi Kapoor, Wanted To Gift Shoes
On bagging the show, Pranali Rathod said that she is over the moon. "I am extremely thrilled to be a part of such a huge show, and hope for the audience to accept and love my character. As soon as I was handed the script, there was no turning back from there onwards as not everybody gets to be a part of a show like this," she shared.
The new plot will centre on the half-sisters' shared love for the same man. While Abhimanyu (Harshad) has his heart set on Akshara (Pranali), she is willing to go to any mile to ensure her sister's happiness. From tonight onwards, the new plot will begin.