Janhvi Kapoor is here to show you how to slay the saree look this festive season with elegance and flair, as she wears a lovely purple Arpita Mehta saree. Take a look at Janhvi's stunning drape!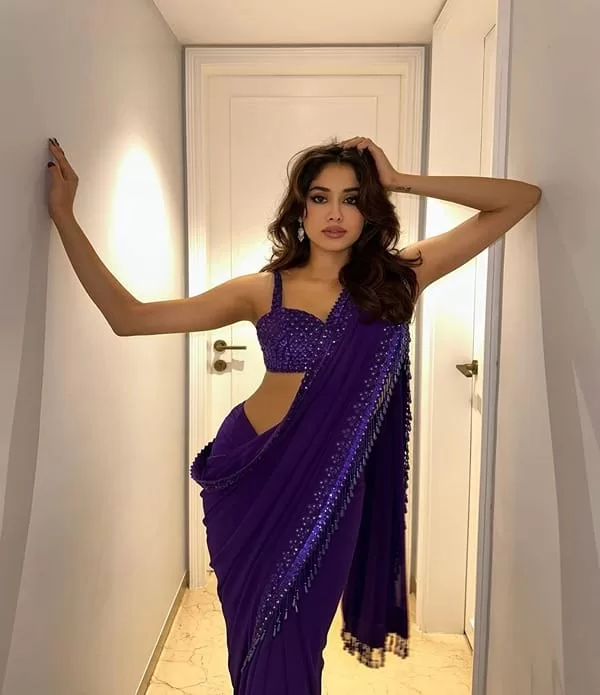 Janhvi Kapoor's gorgeous saree style is here to give you some stunning ethnic clothing inspiration. The beautiful diva recently attended a Diwali party and stole the show in a purple saree. Janhvi continues to demonstrate her fashion expertise with back-to-back fashion ahead ensembles. She can carry off any style, whether it's a dress or a formal gown. Janhvi, in particular, adds her own flair to saree outfits, transforming them into a beautiful affair. Her most recent captivating look in six yards of grace is no exception and is sure to steal your heart.
There can never be too many sarees in a woman's closet. Janhvi Kapoor, for example, has more than enough reasons to justify her preferred festive attire. A saree seemed like the logical choice for this fashionista for Bollywood's huge Diwali festivities. She chose a deep purple saree, the season's color, to ring in the festivities.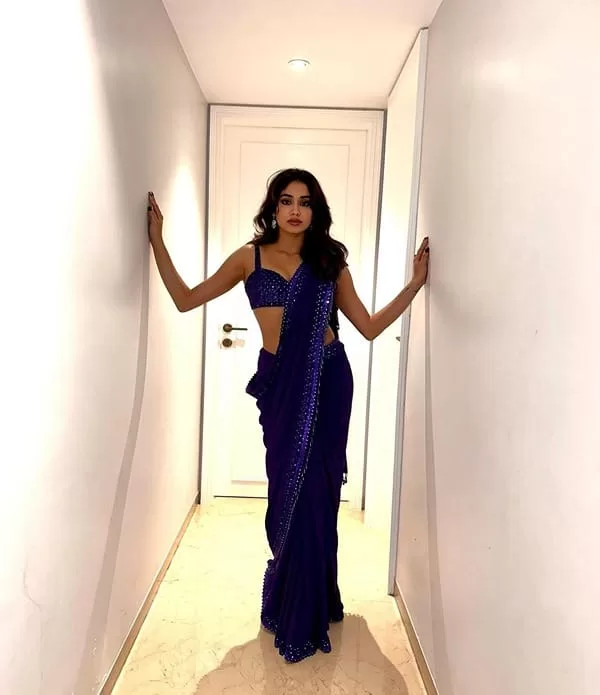 Janhvi Kapoor known for her impeccable sense of style, never fails to dazzle. She has graced us with a plethora of gorgeous traditional costumes over the Diwali season. And now, with her latest fashion statement, she has left us stunned once more. The actress looks lovely in a stunning purple saree. Her color choice is daring and it perfectly complements her sparkling attractiveness.
Decoding Janhvi Kapoor's Exquisite Saree
Janhvi Kapoor made yet another statement with her stunning fashion choice, this time in a stunning purple saree. Arpita Mehta's saree exuded elegance and grace. The huge broad border with its exquisite mirror sequins and cutdana work dominated the show, despite the basic torso. A dangling bugle bead coupled with teardrop-shaped purple pearls drew everyone's attention, adding a fashionable touch to the outfit. Janhvi paired the saree with a similar purple bustier adorned with mirror work and a sweetheart neckline to update the traditional style. This stunning combination, however, came at a steep cost, costing a whopping Rs. 95,000.
Accessories
While the Janhvi's stunning saree and flawless makeup stole the event, her accessories were the cherry on top. They added a touch of refinement to her entire ensemble. Janhvi chose silver drop earrings that went perfectly with her dress.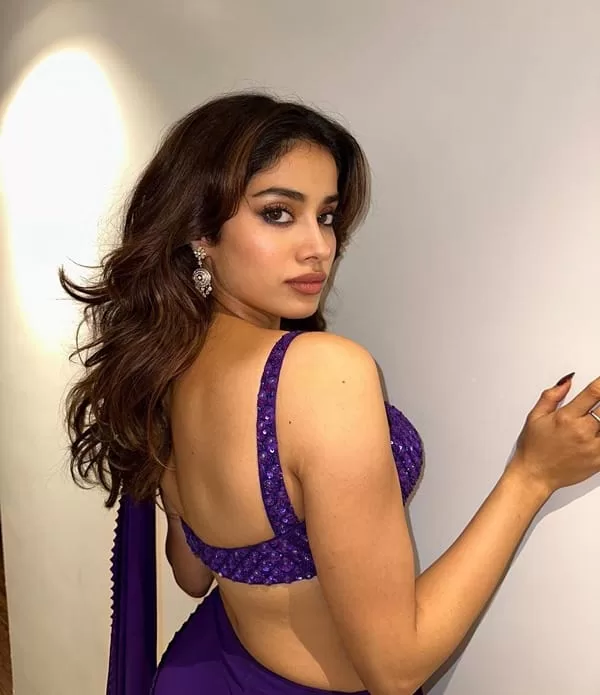 The delicate design of the earrings added a subtle sparkle to her outfit. Janhvi well understands the concept of balance and how to choose accessories that compliment rather than contradict her entire style. She completed the look with stiletto heels.
Glam Picks
Janhvi's makeup was matte-finished, highlighting her natural beauty well. She used kohl-rimmed eyes with brown foundation makeup to give her eyes a striking depth.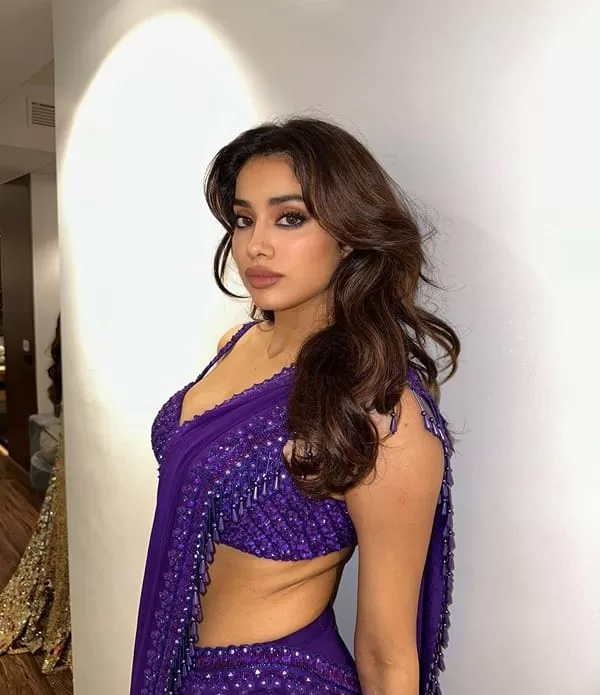 Janhvi finished off her appearance with a bold crimson lipstick that matched the dark purple hue of her saree. Her hair was styled in voluminous gentle waves with a smooth middle split for a touch of sophistication.