Kajal Aggarwal Finally Shares Her Pregnancy And Motherhood
Kajal Aggarwal recently celebrated her one-year wedding anniversary. Around the same time, rumors circulated that the actress was pregnant and expecting her first child with partner Gautam Kitchlu. In a recent interview with an entertainment website, the actress addressed the rumors and discussed loving motherhood. When approached about the rumors, the Singham actress initially stated that she would speak about it when the time was right. Later on, when discussing her sister, Nisha, the Mumbai Saga actor admitted to feeling like a mother around her nephews.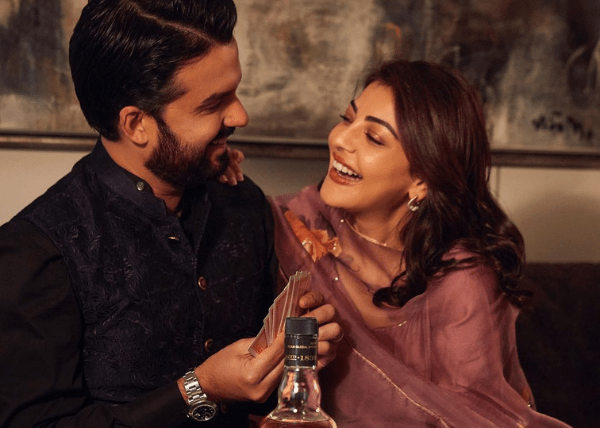 Kajal Aggarwal said that seeing her sister be a good mother to her two adoring children makes her want to become a mother herself. "It gets me excited, but at the same time, it makes me nervous, too. I have seen how her life has changed and how complete she feels now. I think motherhood is a wonderful feeling," the actress told TOI in an interview
Being a mother, according to Kajal, is a period of self-discovery. She went on to say that she has felt like a mother to Ishaan and Kabir (her nephews) since they came into her life. She also mentioned adopting a pet dog named Mia, who she likened to her child. Around the three of them, she and Gautam already feel like parents, she added.
She said that when she becomes a mother, the sensation will be amplified to a whole other degree. "I just feel that there's this whole new part of my heart that I never discovered before these babies entered my life, I am sure that when I have my own child, it is going to increase that emotion a lot more," she added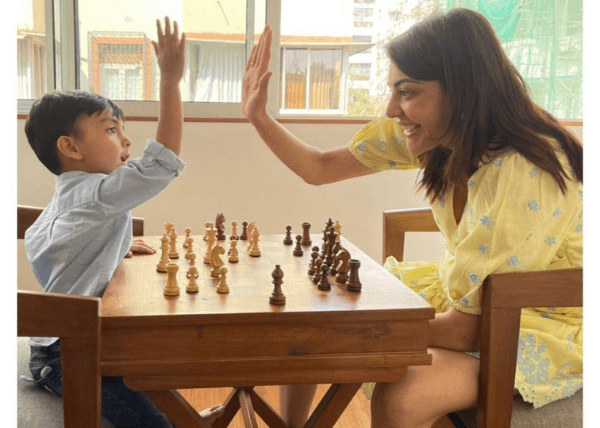 On the work front, Aggarwal will be seen next in 'Uma'. The film also features Tinnu Anand, Harsh Chhaya, Meghana Malik, Gaurav Sharma, Shriswara, Ayoshi Talukdar, and Kiaan Sharma, was shot in Kolkata in a start to finish schedule.