Kajal Aggarwal's Husband Gautam Kitchlu Fulfills His Duty As Father; See Pictures Here!
The beautiful couple of the film world Kajal Aggarwal and Gautam Kitchlu welcomed their first child on 19th April, which the couple has named Neil together.
Kajal is enjoying her motherhood journey these days but Kajal has not yet shown her son's face. Now Kajal has shared a beautiful picture of her husband Gautam Kitchlu and son Neil, in which Gautam is seen performing his father's duty.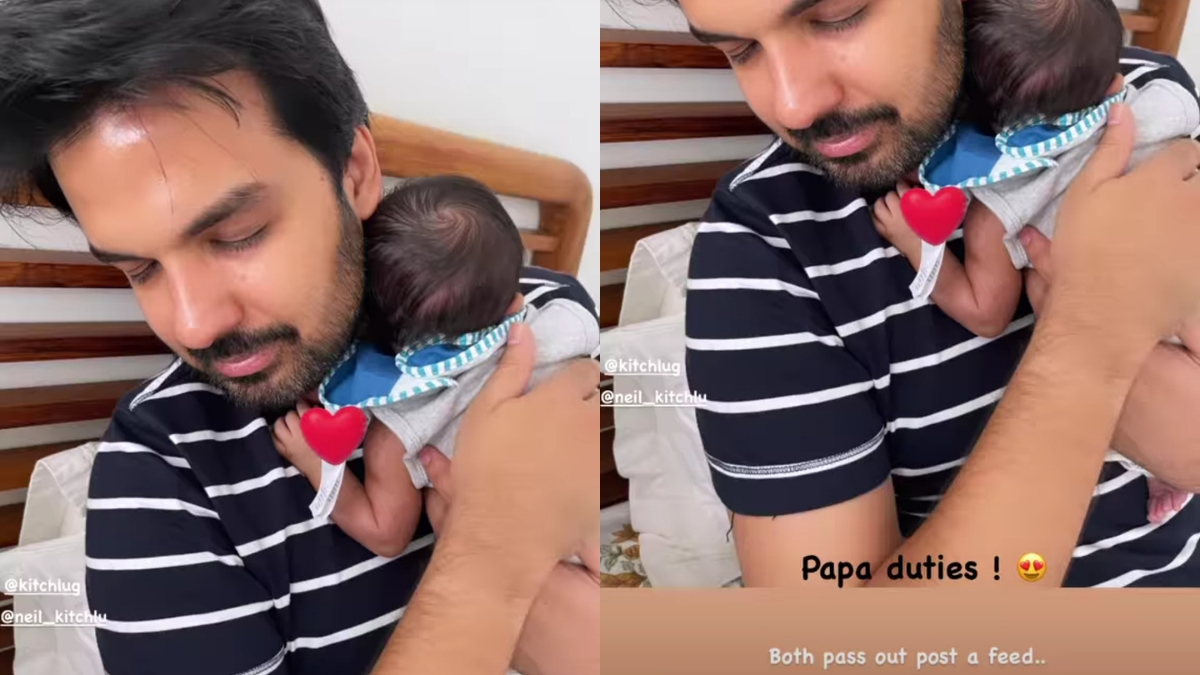 In the picture shared by Kajal Aggarwal, Gautam Kitchlu is seen showering love on his son. It can be seen in the picture that Gautam is holding his son to his chest. He has closed both his eyes.
Even in this picture, the face of Kajal's son is not visible. The love between father and son is clearly visible in the picture. Kajal Aggarwal has written a cute caption with this picture. The actress wrote, 'Papa's duties.' On this picture, Kajal has also made a heart emoji and two heart eyes emoji.
Kajal Aggarwal shared the first glimpse of her son Neil on Mother's Day. In this picture, Neil was lying on top of his star mother. Both looked very cute in the picture.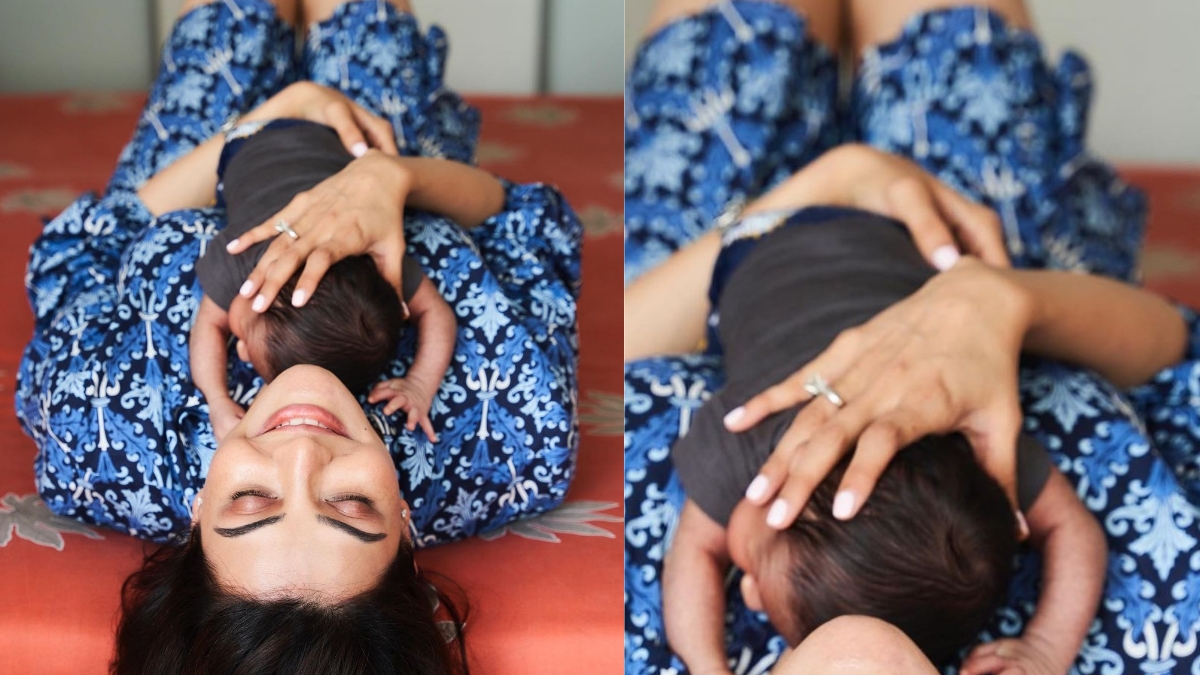 With this picture, Kajal Aggarwal wrote a long and wide caption, in which she shared the experience of becoming a mother. Kajal Aggarwal wrote, 'My first. I want to tell you how precious you are and will always be there for me. The moment I held you in my arms, took your little hand in my hand, felt your warm breath and looked at your beautiful eyes, I knew I was forever bound in love.' Further, Kajal told that she is going to teach a lot to her son.