Kangana Ranaut Took A Jibe At The Silence Of 'BullyDawood' Over The Success Of The Kashmir Files; Check It Out!
The Kashmir Files movie was released this Friday. The film is being well received at the box office. The film is directed by Vivek Ranjan Agnihotri. Now the film has been praised by film actress Kangana Ranaut. Apart from this, he has also questioned the silence of Bollywood. Kangana Ranaut has shared a post on Instagram. With this she has written, "Please notice the pin-drop silence of the film industry regarding The Kashmir Files film. Not only the content but also the business of this film is very good. Talking about the profit, it is a case study that this film is so successful and profitable."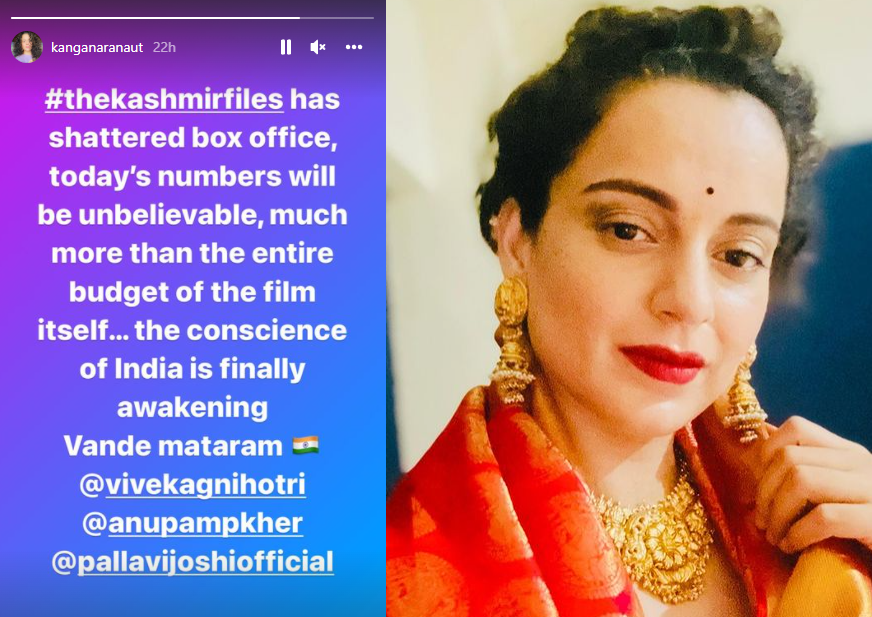 Kangana Ranaut also said, "This film has also broken the illusion that only big-budget films or films related to visual effects are preferred in theaters. It is breaking all kinds of illusions. There is a show at 6:00 am in the multiplex which is extraordinary. BullyDawood and his chamchas are in shock. No one is saying anything, the whole world is watching them but still, they are not saying anything. Their time is upp."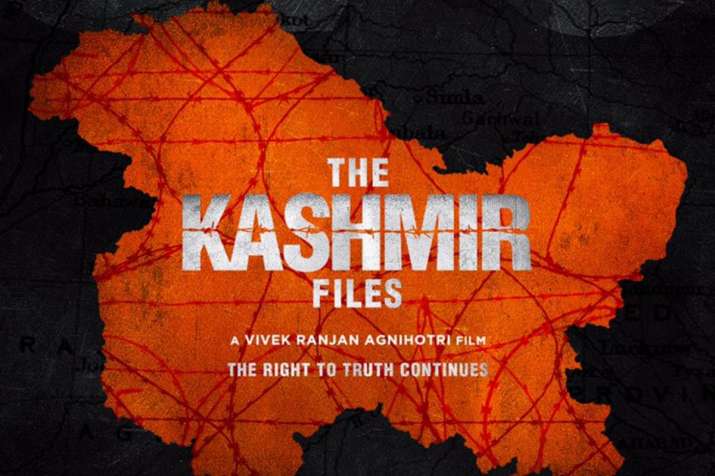 Significantly, the film The Kashmir Files is based on the forced expulsion of Kashmiri Pandits from Kashmir in the 90s. Anupam Kher and Pallavi Joshi have an important role in this film. The shows of the film are running housefull. Kangana Ranaut is a film actress. These days she is hosting a reality show called Lock Up. She has worked in many films. She is going to appear in many films.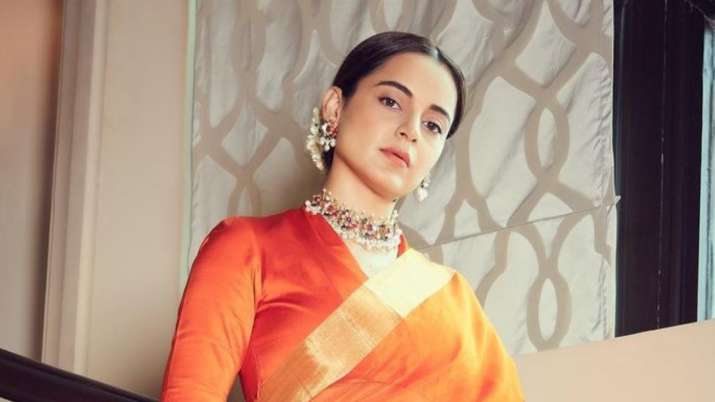 Talking about Kangana's film career, she was last seen working on the big screen in Thalaivii. In this film, she played the role of J. Jayalalithaa, the former late Chief Minister of Tamil Nadu. His performance in this film was highly praised. Apart from this, she is working in the film Dhaakad and Tejas. Both these films will release this year.