Kareena Kapoor Wrote While Living In Quarantine, "I Am Finding Out Whether We Are In The Time Of Covid Or Not!"
Bollywood actress Kareena Kapoor Khan is currently in Quarantine. She is slowly recovering from Corona. He has shared a post for his fans on Thursday. In which she said that she is trying to find out whether we are in the time of Covid-19 or not. It is worth noting that Kareena Kapoor, who was living separately due to Corona virus, could not even celebrate the birthday of her elder son Taimur Ali Khan.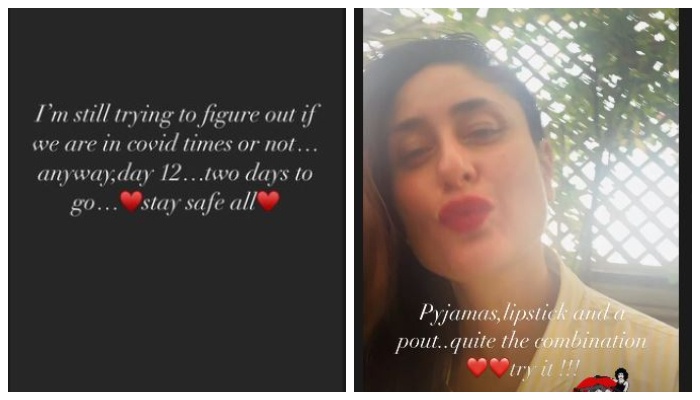 Kareena Kapoor Khan wrote in her Instagram stories, I am still trying to find out whether we are in the time of covid or not… anyways two days are left for the 12th day… Everyone stay safe. Kareena Kapoor Khan was infected with the corona virus last week. Since then, she has been giving new updates to fans through Instagram during the quarantine. Actress Kareena Kapoor Khan has shared a selfie on Instagram Stories. In which she is wearing a striped yellow dress and her hair is open. Actress Kareena Kapoor Khan has applied red lipstick and is pouting. She wrote in the caption of this picture, "Pajama, lipstick and pout..great combination." Along with this, she has also added a heart emoji on this post.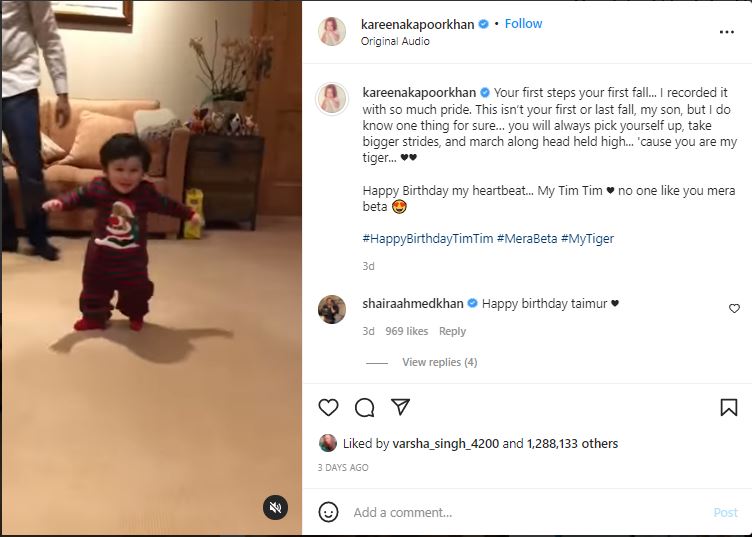 Significantly, Kareena Kapoor Khan is very active on Instagram. She often shares pictures of herself, Saif and children on social media. She shared a throwback video on son Taimur's fifth birthday. In this clip, Taimur was seen taking his first step, expressing her feelings, Kareena wrote in its caption, "Your first steps your first fall… I recorded it with so much pride. This isn't your first or last fall, my son, but I do know one thing for sure… you will always pick yourself up, take bigger strides, and march along head held high… 'cause you are my tiger." Earlier, she also shared a glimpse of Saif during home isolation. She posted on Instagram capturing a picture of Saif from afar. This picture was captured by Kareena from the window. Whereas, Saif was drinking something while standing on the roof of the building on the other side.