Know Why Sanjay Dutt's Daughter Trishala Dutt Called Dating A 'Disaster'- Checkout!
Trishala Dutt, daughter of film actor Sanjay Dutt, is one of the most talked-about star kids of Bollywood. Trishala may not have stepped into the film industry, but her fan following is no less than an actress. Trishala is also very active on social media and often tells people openly about her personal and professional life. Recently, Trishala held an Ask Me Anything session with her loved ones, in which Trishala gave information about her love life and marriage. In response to a person, Trishala made it clear that she is not dating yet, while Trishala clearly said that she has no plans to enter Bollywood.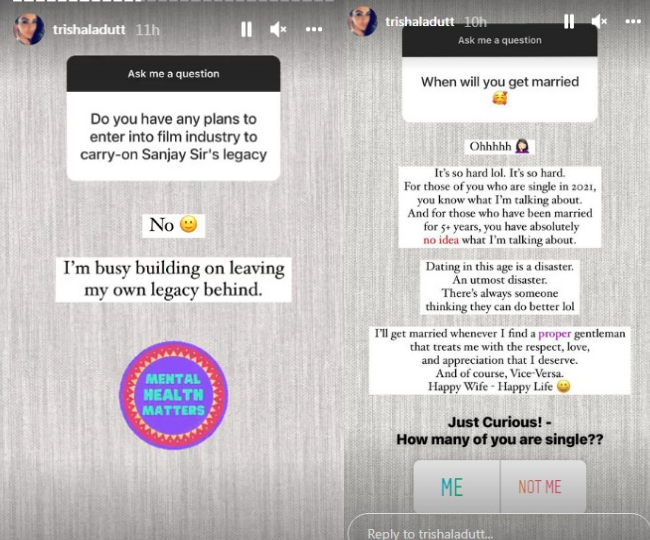 A fan asked Trishala, 'Do you have any plans to enter the industry to carry forward Sanjay sir's legacy?' To this Trishala said, 'No, I am busy leaving my legacy'. During this, a fan questioned Trishala about her love life and marriage. The fan asked, 'When will you get married?'. In response, Trishala wrote, 'It is very difficult, very difficult. Dating someone at this age is a catastrophe, a huge catastrophe. I will marry when I find a good man. One who treats me with love, respect, and encourages me is what I deserve, and it will be from both sides. Happy Wife… Happy Life'.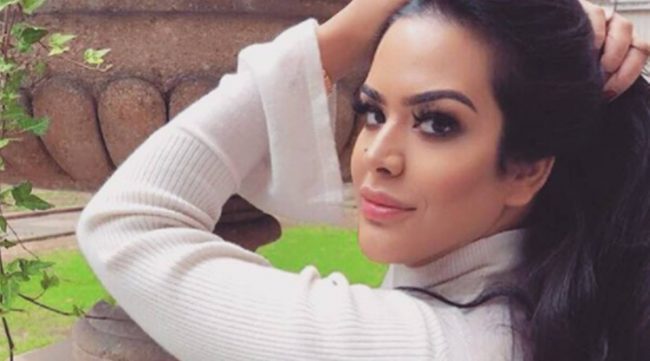 Let us tell you that in her story, Trishala has also told about her mother that who died when she was 8 years old. This December marks 25 years since Trishal's mother passed away. Let us inform you that Trishala is the daughter of Sanjay Dutt's first wife Richa Sharma. Significantly, Trishala is a psychotherapist by profession and works in America. She often talks about mental health through her Instagram. Apart from this, she also hosts Ask Me Anything, in which she makes people aware of the problems related to mental health. Once he also disclosed his relationship. He said that she was 'dating' a man who treated her like 'garbage'. It was also told how he overcame this relationship.