KRK Is Losing Memory, Said, "If I Died, Remember Firstly It Was Sushant And Now I Am"!!
Kamal R Khan i.e. KRK remains in the headlines every day due to his controversial statements. In the past, KRK was arrested for an old tweet and he also spent a few days in jail. At the same time, after coming out of jail, KRK has become less active on social media than before and recently he has surprised everyone with one of his tweets. KRK has said after losing his memory. Along with this, late actor Sushant Singh Rajput has also been mentioned.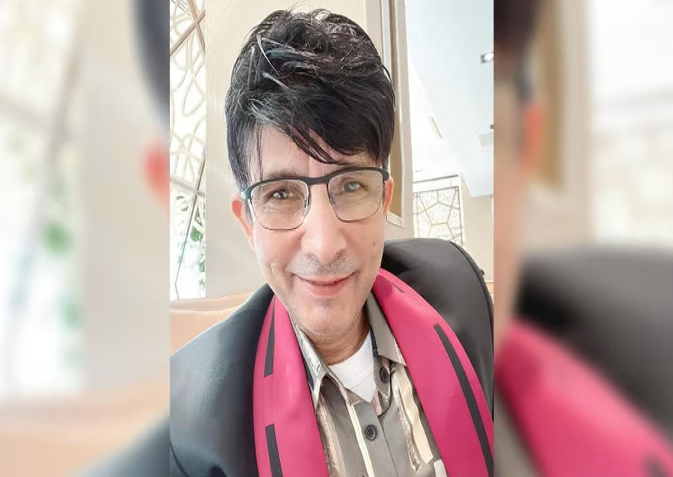 Kamal R Khan
KRK tweeted a few hours ago and wrote, 'I lost 20 percent of my memory in jail, where I was without food for about 10 days. According to my doctors my memory may not come back but may go more in future. If I die then the public will have to remember that earlier they did it with Sushant Singh Rajput and now they are doing it with me'.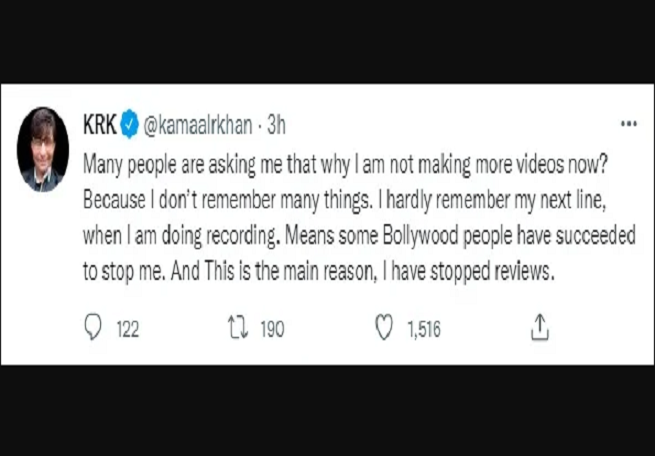 Kamal R Khan's Post
After this KRK made another tweet and gave the reason for not making the video. The actor wrote, 'Many people are asking me why am I not making any more videos? I don't remember many things. When I am recording I can hardly remember my next line. This means that some people of Bollywood have been successful in stopping me. And that is the main reason why I have stopped reviewing'. These tweets of KRK are getting mixed response from the people. Some are expressing concern for his health, while some are trolling him.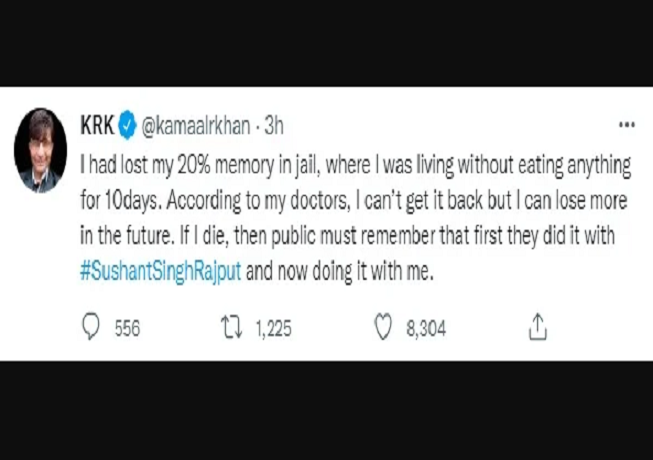 Kamal R Khan's Post
Along with this, KRK also talked about 'Bigg Boss 16' and told that he does not watch the show. KRK wrote, 'To all the journalists who are asking me about Bigg Boss. Please note, I haven't watched this show since last 3 years and I am not interested to watch it in future also. Because I am not eager to see such a show in my life. Thank you!'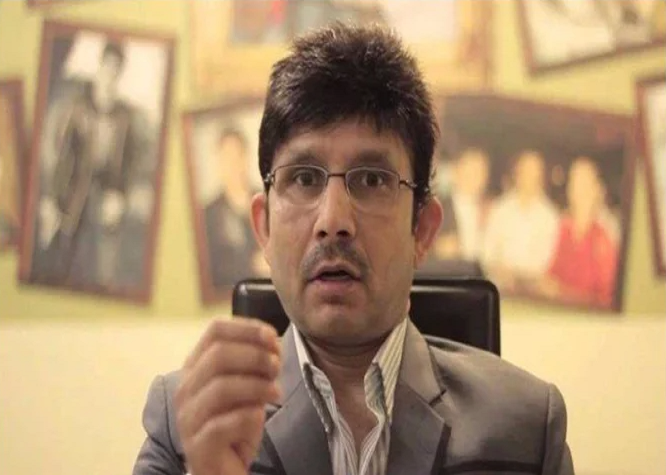 Kamal R Khan
Let us inform you that in 2020, KRK made a controversial tweet against the late actors Rishi Kapoor and Irrfan Khan. In this case itself, he was arrested from the Mumbai airport. Apart from this, he was also arrested in a molestation case of 2019. He has come out on bail in both the cases. It is to be known that earlier KRK had spoken about not getting food in jail and said that he had spent 10 days with only water.