KRK Said Bollywood Star Kids Are Leaving India After Aryan Khan Drug Case
Shah Rukh Khan's son Aryan Khan is currently in jail in the drugs case. He is accused of drug dealing and dealing. Almost the entire Bollywood is seen standing with Shah Rukh Khan and his family after Aryan Khan is arrested in the drugs case. Many Bollywood stars are supporting his family through social media and interviews. Amidst all this, Bollywood actor KRK (Kamal R Khan), who describes himself as a film critic, has made a big disclosure about the star kids of the film industry. KRK often gives his feedback about the film industry and the stars associated with it. He is known to openly criticize these stars very often. However, many times KRK has to face trollers too.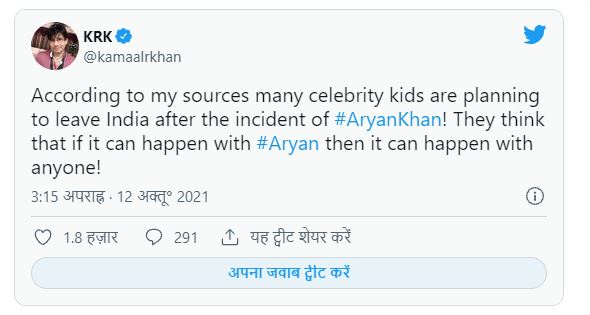 Now he has claimed that many Bollywood star kids are planning to leave India after Aryan Khan was arrested in the drugs case. KRK has said this through social media. KRK is very active on social media. He also keeps giving his opinion freely on every issue. KRK has made this disclosure about the star kids of Bollywood on his official Twitter account. He wrote in his tweet, 'According to my sources many celebrity kids are planning to leave India after the incident of #AryanKhan! They think that if it can happen with #Aryan then it can happen with anyone!' This tweet of KRK is becoming increasingly viral on social media. Fans of the actor are giving their feedback on this tweet of his.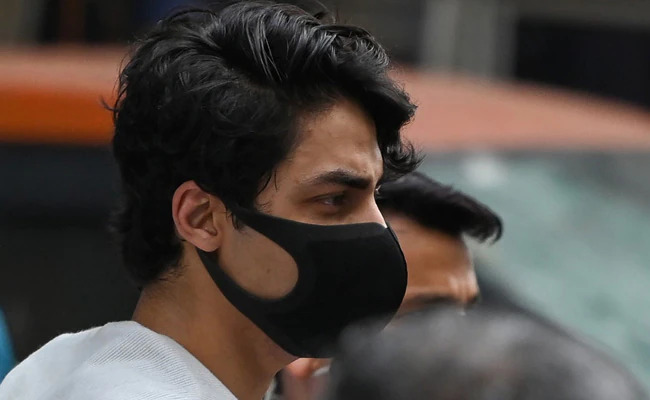 Let us tell you that Shah Rukh Khan's son Aryan Khan was arrested by NCB on October 2 from a rave party going on a cruise. Although an application was made in the court for his bail but it was rejected. At the same time, today is very important for Aryan Khan, Aryan's bail petition is to be heard again today. Aryan's bail plea has been rejected thrice in the past. Earlier on October 8, the hearing on bail was postponed, after which the court had given the date of October 13 today.