Life Behind Bars: Tinka Tinka Story Of Reformation
 "It's not about what you tell your children, but how you show them how to live life." Jada Pinkett Smith
 19 souls, associated with prisons, came together with a prison reformer and created magic. This magic is titled Tinka Tinka Madhya Pradesh. This is the first coffee table book in India which is based on the real-life stories and creativity of inmates. These include 4 children out of whom 3 were born in jail.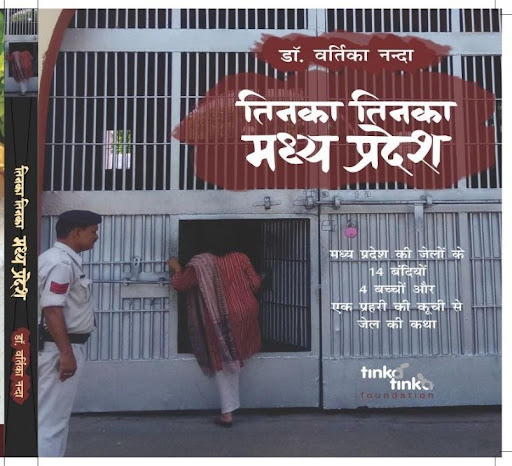 Tinka Tinka Madhya Pradesh opens a new world on how their life is different from that of a normative childhood. Those children find something to hold onto and start learning from that by joining the small pieces of blocks into a bigger block. Prisons do not offer recreational opportunities for children. A few toys, a slate, a notebook and a pencil are provided to them as stationary and a few swings in the ground to play. As a result, these children seldom have access to learning, and often lack social skills, having lived in a jail environment. 
Aryan Khan: If Found Guilty, What May Be The Sentence Under Indian Law? Exclusive! 
The book also features a few paintings of these children made with limited resources available to them in the jail. 
Written by Dr. Vartika Nanda, India's leading prison reformer and founder of Tinka Tinka Foundation, spent three years to prepare this exhaustive coffee table book. This book was released by Shri Kiren Rijiju, then MOS Home. This is the third book in the series of books published by Tinka Tinka on life in prisons, the first two being Tinka Tinka Tihar and Tinka Tinka Dasna. 
 The book has changed my own views about the prisons and life behind the bars.  It has changed my mind set about jails. Inmates too have hearts full of emotions and feelings. We the privileged section of the society should be considerate about the future of these caged children, after all they too are the future of the nation.  
Pavani Chandhok
Chandigarh
#tinkatinka #prisonreforms #vartikananda #tinkatinkamadhyapradesh #childreninjail