Manju Singh, a veteran actress, entertainment figure, and one of the pioneers of television programs died suddenly on Saturday after a brief illness, her family said.
Her relatives confirmed that she passed on Thursday in Mumbai.
"We regret to report to you the passing of dear Manju Singh, who was a beloved member of our family. The woman who lived a wonderful and inspirational life, dedicated to her family and trade, passed away recently. From 'Manju Didi' to 'Manju Nani,' she will be sadly lost by everybody who knew and loved her. "The family sent a brief statement to the media, providing no other information.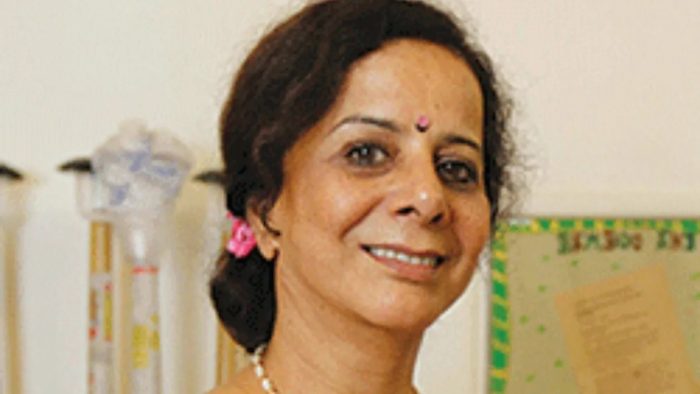 As one of the industry's pioneers, Singh has been involved with television from its infancy in the early 1980s, when she began with 'Show Theme,' which was the first sponsored show on the small screen.
Her following work for Doordarshan included producing special television programs on themes ranging from serials to children's shows to spiritual activism and other relevant issues, all of which were shown during the early days of color television.
Some of them were 'Ek Kahani,' 'Swaraj,' and 'Adhikaar,' and they also anchored the children's program 'Khel Khilone,' one of the longest-running shows at the time of its debut.
Besides Hindi Serials, Singh appeared in a few Hindi films, most notably as Ratna Sharma, the sister of the main character Ramprasad D. Sharma (Amol Palekar) in Hrishikesh Mukherjee's rib-tickling award-winning comedy 'Golmaal' and 'Hanky Panky' (both 1979), 'Ladies Tailor' (1981), and 'Screen Two' (1985), seamlessly transitioning.
Later, in 2007, she established the WorldKids Foundation, which operates under "Entertainment With a Purpose." The foundation organizes worldwide children's film festivals and distributes instructional films to schools worldwide.
Following her nominee as a member of the Central Advisory Board of Education (CABE) in 2015, the government recognized Singh's contributions to television, cinema, the creative arts, and academia.
Several stalwarts of the Indian television and cinema industries, including lyricist-singer-writer Swanand Kirkire, who was one of Manju Singh's early collaborators, have expressed their condolences on the death of the actress.