Mithali Raj Biopic Starring Taapsee Pannu Will Be Released In Theaters On This Day
Taapsee Pannu, who has played different roles in films like Pink, and Thappad, has carved a niche for herself in Bollywood in a short period. She will soon be seen on the big screen playing the role of Mithali Raj, the batsman of the Indian women's cricket team. Recently, Taapsee Pannu released a new poster of her upcoming film Shabaash Mithu. Taapsee Pannu's strong style is seen in this poster. Along with the poster, the release date of Taapsee Pannu's film 'Shabaash Mithu' has also been revealed.
Taapsee Pannu has shared the first poster of 'Shabash Mithu' on her Instagram account, in which she is seen standing in the stadium wearing an Indian cricket team jersey, the cap on her head, and positioning her bat. Along with the elder Taapsee, wearing two braided Test cricket costumes are in front of Taapsee, in which the younger Mithali Nag is seen. Along with sharing the poster of 'Shabash Mithu' on Friday, Taapsee Pannu also took the wraps off the release date of the film.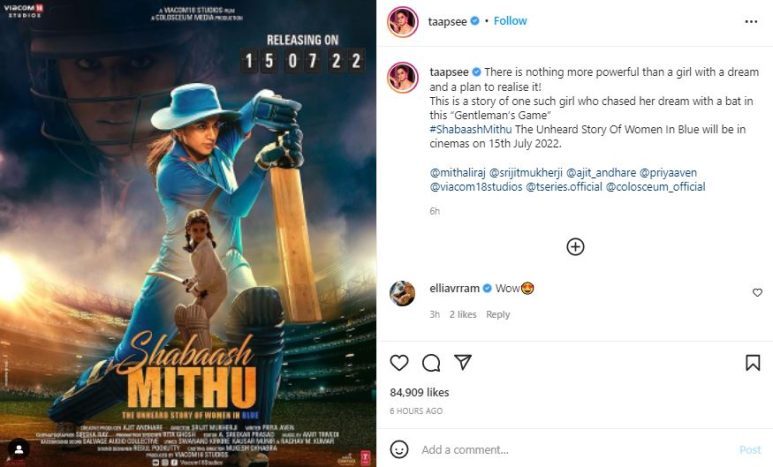 Taapsee Pannu took the curtain from the release date of the film with this poster and told us that this film is being released in theaters on July 15, 2022. Sharing this poster, Taapsee Pannu wrote, 'Nothing can be more important than a girl's dream and fulfilling it. This story is about one such girl, who fulfilled her dream with her bat. Shabaash Mithu is one such unheard story of the lady in blue jersey who will soon be in front of you in theatres.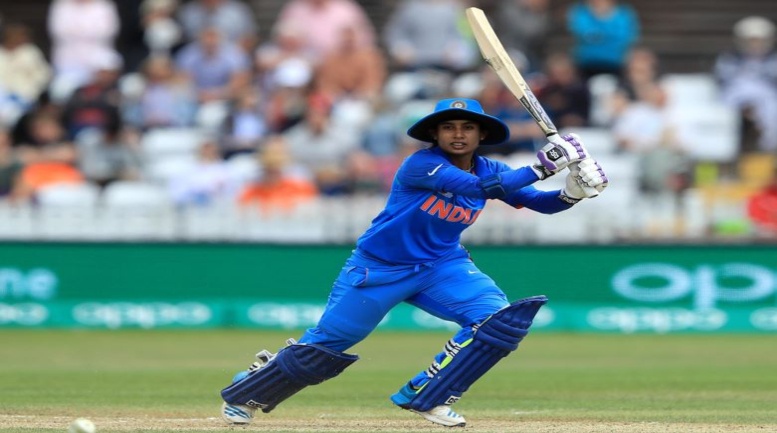 Let us tell you that in this film, Taapsee Pannu will be seen showing the story of Mithali Raj beautifully on the big screen. Mithali Raj's career of 23 years will be shown on the big screen through the film. Mithali Raj is the Indian woman cricketer who has made a record of scoring 50 runs in ODIs seven consecutive times. Along with this, Mithali Raj has led the Indian cricket team in 4 World Cups.