Mona Singh posted the first photo of Shah Rukh Khan from his 58th birthday bash, in which the diva shared a fan moment with him. One of the most well-known figures in show business is Mona Singh. Despite playing an unconventional character, she amassed a large fan base in the serial Jassi Jaisi Koi Nahi, where she made her debut. The diva recently posted a fan moment with one of the biggest celebrities, and it went viral on the internet.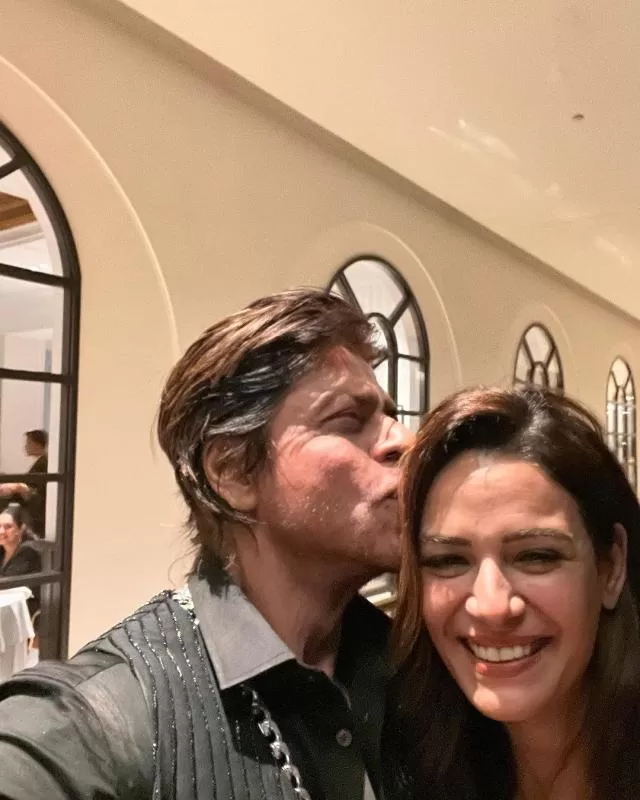 Mona Singh drops the first-ever glimpse of Shah Rukh Khan from his 58th birthday bash
On November 3, 2023, Mona Singh shared an incredible photo of none other than Shah Rukh Khan on her Instagram handle. In an instant, the image—which also happened to be the first-ever photo of King Khan from his own birthday celebration—went viral on the internet. Remarkably, SRK and Mona complemented each other's black ensembles. Mona wore a black dress, while SRK wore a black shirt with embellishments.
Shah Rukh was spotted kissing Mona on the cheek in one of the photos. In addition to the photos, Mona wrote a note expressing her gratitude for getting to spend such a unique time with the celebrity. She penned: "Overwhelmed with the LOVE u showered on me, I love u bas happpy birthday @iamsrk."
Once Mona shared a special compliment she received from SRK on her show, Jassi Jaisi Koi Nahi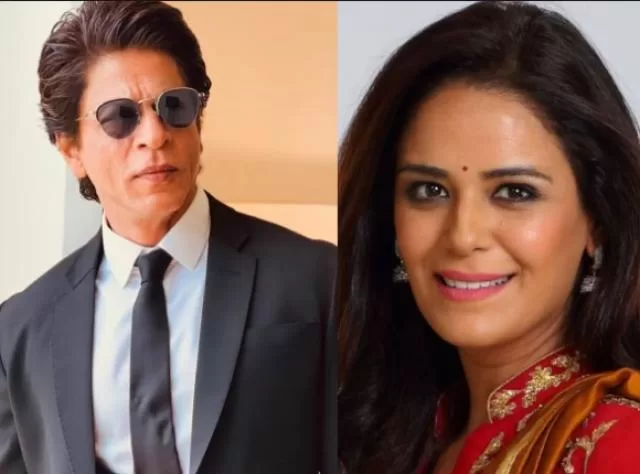 In a previous interview with Radio Nasha, Mona Singh recounted a period during which she was filming her first serial, Jassi Jaisi Koi Nahi. She revealed that during one episode, Shah Rukh Khan and his two small children, Aryan Khan and Suhana Khan, paid them a visit. Mona shared the most special compliment she received from SRK: 
"Shah Rukh Khan had come with his kids on the sets of 'Jassii Jaisi Koi Nahin.' Tab Aryan chotu sa tha, Suhana choti si godh mai thi and Shah Rukh sir humare saamne khade the. I froze. And at that moment I was in Jassii's costume. I kept on thinking in my mind with regret, he does not know how I look, I wanted him to know how I look. Shah Rukh sir came and told me, my kids love you. I was like, really? He said, they only eat their food after listening to your title track. I was just looking at him."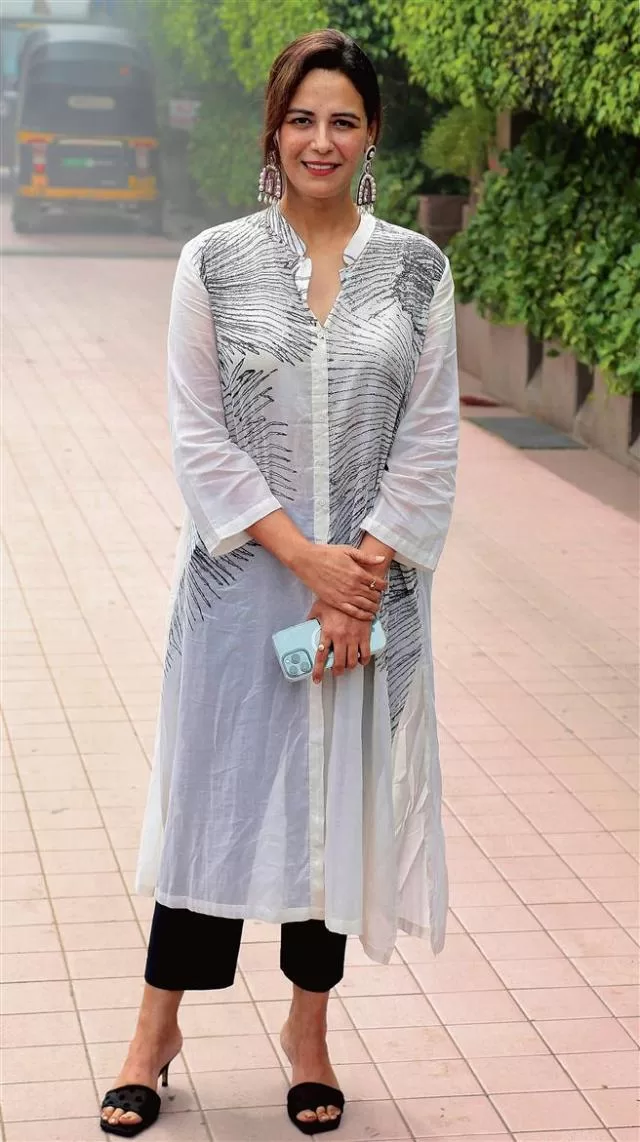 When Mona shared shocking details about her debut show, Jassi Jaisi Koi Nahi
Mona Singh previously spoke with Mirchi Plus about her iconic debut show, Jassi Jaisi Koi Nahi, and revealed some shocking facts. She talked about how she was forced to always carry the image of her character, "Jasmeet Walia," everywhere she went and how she was not allowed to reveal who she really was in public. She also mentioned that in order to maintain the character's appearance, she was prohibited from going to the salon to have her eyebrows done or her hair waxed.