Mouni Roy Tells Why 'Pig' And 'Snake' Become Humans In The Next Life?
Actress Mouni Roy has given Geeta knowledge to her fans. He has shared many pages of Shrimad Bhagwat Geeta on Instagram. He has told his fans why humans become pigs and snakes in the next life. He wrote in the caption of his post, Chapter 8 (Bhakti Yoga) talks about love and dedication. Chapters 8.5 and 8.6 are closer to my heart. In which it has been told that what we think at the time of death, so we get. We become that in the next birth. If we think of eating at the time of death, then in the next life we will become pigs. Those people who think about money, become snakes in the next life.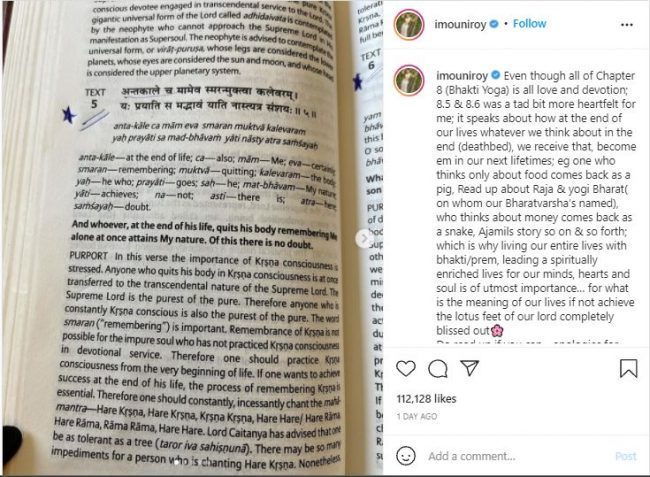 She wrote, "There is more to the story of Ajamil. Therefore, spend the whole life on the path of devotion and love, so that spirituality gets absorbed in our heart, mind, and soul. If we cannot find a place at GOD's feet, then what will be the point of life. She told his fans that if possible, read these pages of Geeta. He also said that if anything is wrong with my understanding, then I am sorry. I just want to share what I have known and learned with love. Hare Krishna.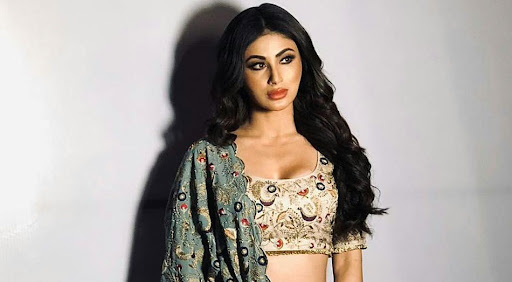 More than 1 lakh people have liked this post of Mouni Roy and are commenting in thousands. Fans are showering their love on this beautiful post of hers. Mouni Roy is very active on her Instagram account. She often shares her beautiful pictures on Instagram. She has shared a new photo of herself in a sari, which has been liked by more than 1.5 lakh people and her fans are showering a lot of love. Mouni Roy has become famous from house to house by becoming the 'Naagin' of TV. She is 36 years old and started her career with 'Kyunki Saas Bhi Kabhi Bahu Thi'.
Bigg Boss 15 Weekend Ka Vaar: Salman Khan Slammed Pratik Sehajpal For His Actions; Says, 'You're Looking Like A Fool.'