Netflix Shares First Glimpse Of Money Heist Season 5
An image of the first look of Money Heist has been shared on Netflix's Instagram page. This picture shows the chaos inside and outside the Bank of Spain. Angry, armed, and unplanned, the gang must now bring out their toughest side to survive.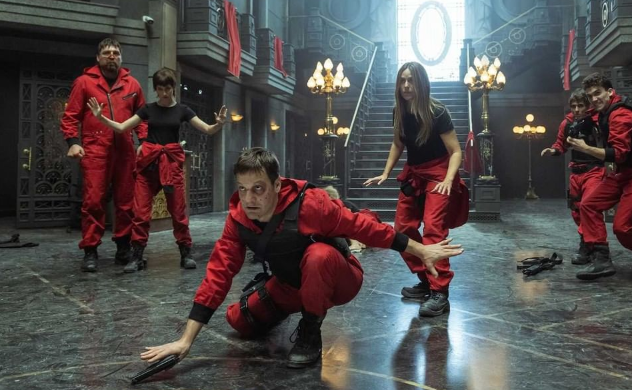 Money Heist
Money Heist is Netflix's most successful Spanish series to date. According to the report, the French series 'Lupin' was one of the most successful non-English language series till its release in December. The series is based on a gang of misfit artists who work under the guidance of 'Professor' to rob the big banks of Spain. While 4 seasons of this series have already hit Netflix, the shooting of the fifth season has also been completed.
The series started with the Spanish network Antenna 3 where it received a mild response. However, Netflix breathed life into this series and now it is one of the biggest shows ever from the Spanish market. The streamer had flagged off the upcoming season of Money Heist in July last year. Now the fifth and final season will show the end of the ongoing gang robbery in the Bank of Spain.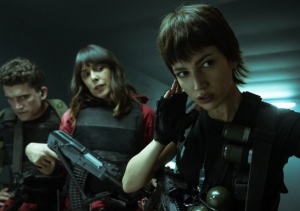 Money Heist
The series is produced by Alex Pina and produced by Vancouver Media. This series was released on Netflix and became a hit. Ursula Corbero, Alvaro Morte, Itziar Ituno, Pedro Alonso, Miguel Heran, Jaime Llorente, Esther Esbo, Enrique Arce, Darko Peric, Hovik Ketcharian will be seen in the fifth part of Money Heist. Along with them are Miguel Angel Silvestre and Spanish Academy Award nominee Patrick Credo. Interestingly, Money Heist has been split into two volumes which will release on September 3 and December 3. Let us tell you that the fourth season of Money Heist was released on Netflix worldwide on 3 April 2020 with 8 episodes.