Netizens Are Referring To Shami As"Bloody Pakistani In Team India" – Find Out Why?
Last night's India vs Pakistan cricket match turned out to be a bitter one. Moments after the Indian cricket team lost the match by Pakistan in the T20 World Cup match at Dubai International Cricket Stadium. Requiring 151 runs to register their first-ever World Cup win over India, Pakistan reached the target without losing a single wicket with 13 balls to spare, recording their arch-rival India's most dismal performance against them in a World Cup match.
Some fans took to social media to troll Virat Kohli-led India for suffering the big defeat. Even fans trolled each of the member of the Indian Cricket Team. But the player who is getting maximum hate from fans is Shami. Md. Shami, who was bowling the 18th over of the high profile game, leaked 17 runs in five balls. Infuriated by this, some of the bigoted Indian fans, took to social media to hound the Indian fast bowler and questioned his integrity. Some Indian fans began to troll Mohammad Shami, blaming and accusing him of purposely siding with the Pakistan team resulting in India's humiliating 10-wicket loss in the opening game.
https://www.womansera.com/is-akshay-kumar-doing-lord-shiva-role-in-his-upcoming-movie-deet-inside/
Several people raided his Instagram comment section and hurled abuses at him. Screenshots of the comment section are being circulated online. Have a look: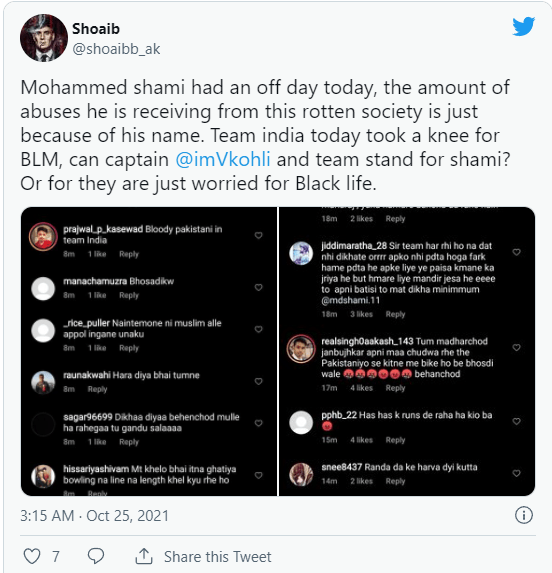 People's Reaction
Sarcasm, hilarious memes, and insults were at the top of the minds of millions of cricket fans who spent their night watching this match. Some even dragged India's Prime Minister Narendra Modi into their memes to put their points across.
However, other cricketers also faced the heat but Mohammad Shami faced the most among all the players in the losing team. However, some of the netizens also spoke in favor of Mohammed Shami. One of them wrote, " Please don't post unwanted comments. Anything can happen, it's a game. Stop hating him."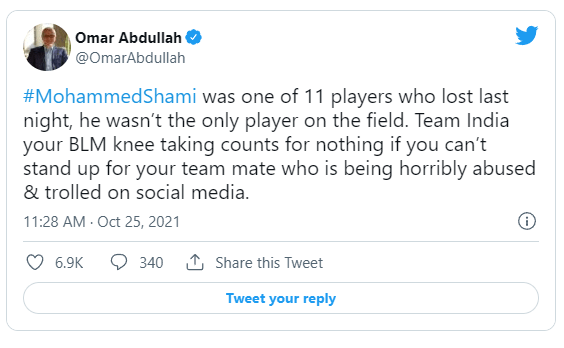 Fans Supported Shami
On the brighter side, many Indians showered their support on Shami and slammed those abusing him. Some even addressed the Indian Cricket Team, asking them to raise their voice in support of Shami.