Ram Gopal Varma Said, "NCB Made Aryan Khan A Superstar"
Filmmaker Ram Gopal Varma has said that nothing will come out of the allegations leveled against actor Shah Rukh Khan's son Aryan Khan. He has made several tweets to share his opinion on the drugs case against Aryan. It is noteworthy that Aryan Khan and some others were arrested by the Narcotics Control Bureau (NCB) after raiding a cruise ship. Aryan Khan's bail plea is currently being heard. Ram Gopal Varma says that NCB has made Aryan Khan a superstar.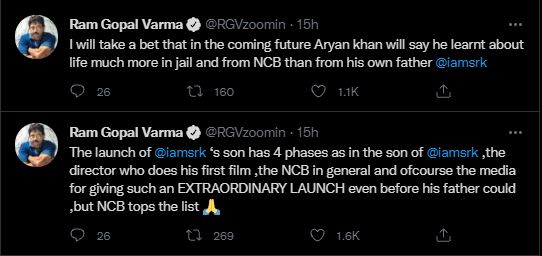 He has sarcastically said that NCB should give credit to Aryan for the 'extraordinary launch'. Nothing will come out of the allegations leveled against Aryan Khan and he will definitely come out. If we are not even sparing Shahrukh's son, then think what we will do for you. He said " I can bet that in the times to come, Aryan Khan will say about life that he has learned more from father Shahrukh Khan in jail and from NCB. Aryan's prison experience will prove beneficial for him. These experiences are making him super sharp." Ram Gopal Varma said that true fans of Shahrukh should thank NCB. Now Aryan Khan will become a superstar. Shahrukh Khan being a father made his son just a star, but NCB is making him a super sensitive actor by showing that aspect of his life which his father is not controlling. NCB is showing him the ground reality, which will improve his performance and personality. Ram Gopal Varma said, "Being a true Shahrukh fan, I want to say, NCB ki Jai." Significantly, ever since the NCB arrested Shahrukh Khan's son Aryan Khan in the drugs case, many celebrities of the film industry have come out in support of Shahrukh Khan.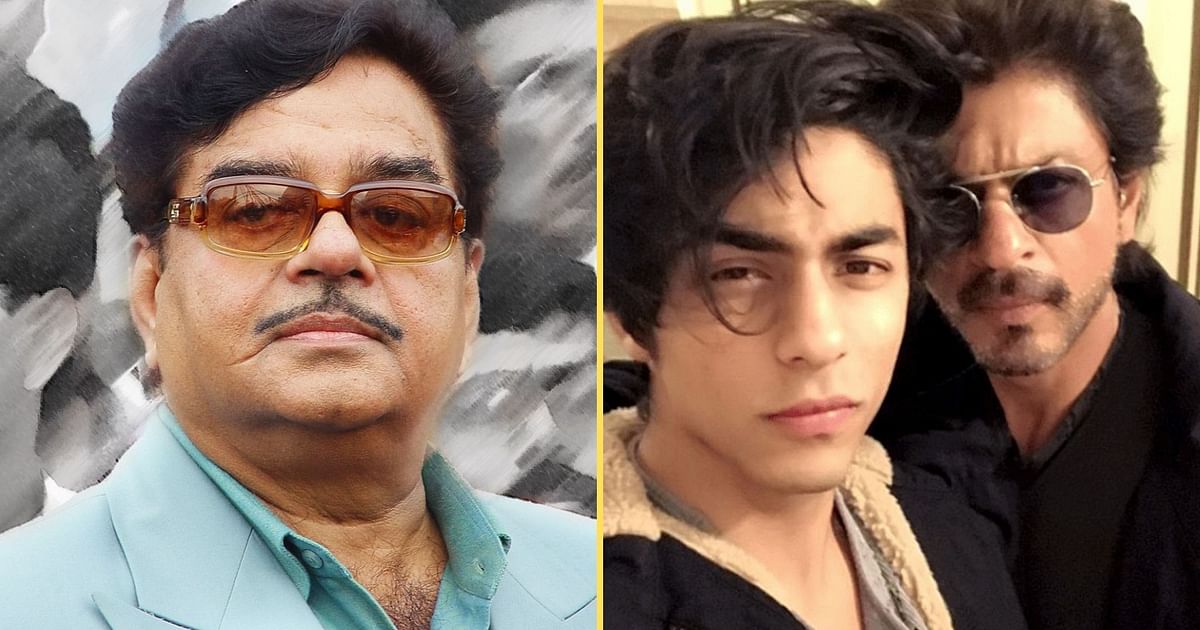 Earlier, Shatrughan Sinha had said that Aryan Khan is being targeted because he is Shahrukh's son. He had said that the reason for targeting Aryan Khan is Shahrukh Khan. Only Aryan is being talked about while there are others like Munmun Dhamecha and Arbaaz Merchant. Some people are equating accounts with Shahrukh Khan. In the Aryan Khan case, such people have every chance to settle the account with Shahrukh.