Ranbir-Alia Not Allowed To Visit Mahakal Temple In Ujjain By Bajrang Dal For His Beef Statement!!
Home Minister of Madhya Pradesh Narottam Mishra answered the media's question on Wednesday. During this, he talked on Ranbir-Alia's protest by Bajrang Dal workers in Ujjain and said, that it is a different topic to have a protest on any subject. There was no bar for darshan to anyone including Ayan Mukerji, who came with Ranbir and Alia, and everyone had darshan. There was complete arrangement there. The administration of Mahakal temple also requested Ranbir and Alia to go for darshan. But they didn't go. Mishra further said that artists should not use words that hurt the sentiments of the people.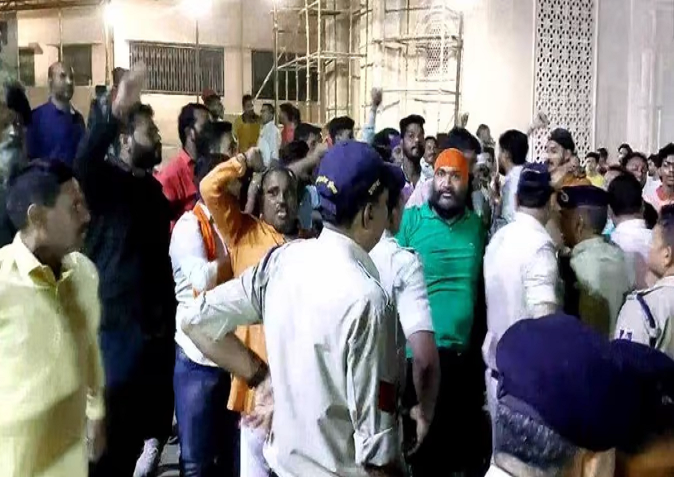 Ranbir And Alia Stopped By Bajrang Dal
Actually, on Tuesday, Ranbir Kapoor reached Madhya Pradesh with wife Alia Bhatt and director Ayan Mukerji to promote the film Brahmastra. Before promoting the film in Indore, all the actors came to Ujjain to seek the blessings of Baba Mahakal for the success of the film. Hindu organizations protested at the entrance of the temple over Ranbir Kapoor's 10-year-old beef-eating statement. After which Alia and Ranbir had to take shelter at the residence of Ujjain Collector Ashish Singh, while seeing the situation, the couple canceled the decision to go to the temple.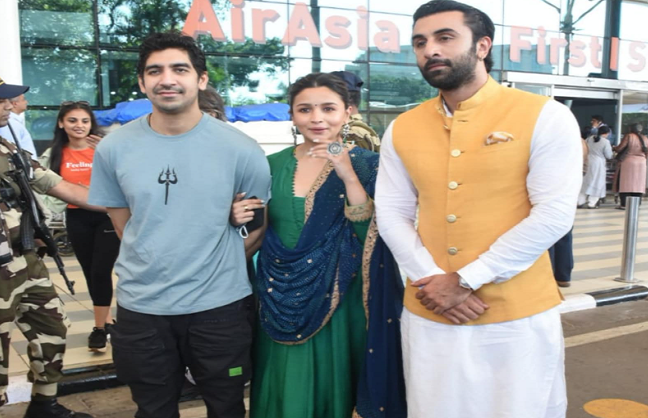 Ranbir And Alia
Hindutva organizations protested on Ranbir Kapoor's old statement about beef eating that hurt everyone's religious beliefs. During this, a worker had a tussle with the police, on which the police thrashed them. He was taken into custody. Hinduist organizations raised slogans and demonstrated outside the temple carrying black flags. At the same time, the police controlled the crowd using mild force as it was required.
Let us tell you that Alia Bhatt and Ranbir Kapoor's film Brahmastra is going to release on 9 September. These days the actors of the film are promoting the film in many cities of the country.