Ranbir & Alia's Wedding Is A Fulfillment Of Rishi Kapoor's Wishes; Says, Rakesh Roshan
Ranbir and Alia, one of the most famous couples in Bollywood, have announced that they will be getting married. The preparations for the most anticipated Bollywood wedding of the year started on April 13 with the start of the rites. The Ranbir Kapoor and Alia Bhatt's Mehendi ceremony guests were seen arriving today at the venue.
During the day, we could get a glimpse of Neetu Kapoor and her daughter Riddhima. Later on, Shaheen Bhatt, Mahesh Bhatt, and Soni Razdan were photographed. Aside from their respective families, Karisma Kapoor and Kareena Kapoor were also seen at Alia Bhatt and Ranbir Kapoor's Mehendi ceremony in Mumbai. Fans and acquaintances from the Indian film industry have already begun to congratulate the pair on their engagement.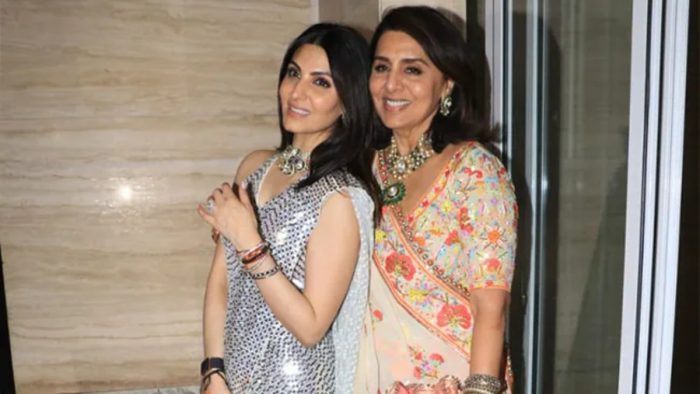 During a recent interview with the ETimes, Rishi Kapoor's close friend Rakesh Roshan sent his best wishes to the pair, who would get married shortly. "All my prayers and best wishes are with Ranbir and Alia," Rakesh delighted at the couple's engagement announcement. He added, "All of Rishi's dreams are coming true."
On the other hand, Randhir Kapoor expressed his delight at the wedding and expressed his desire for Ranbir and Alia to have a great marriage and that the pair would live happily ever after.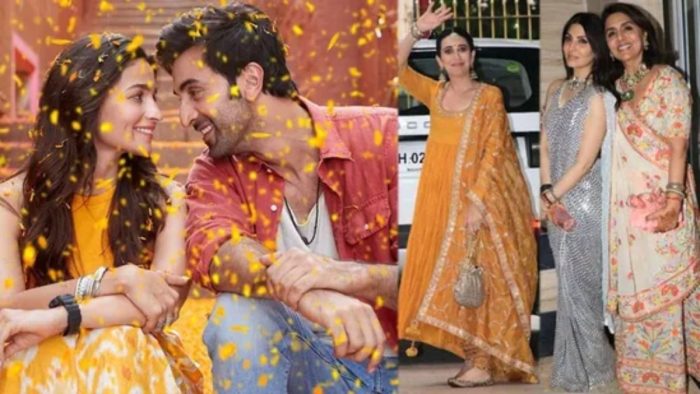 Amitabh Bachchan, Ranbir and Alia's Brahmastra co-star, also penned a friendly greeting to the couple on their wedding day a few hours ago. On social media, Big B shared the teaser for the film's love ballad, named Kesariya. Following the video's release, Mr. Bachchan expressed his wishes for Ranbir and Alia, saying: "Wishing our Isha and Shiva all the Love, Luck, and Light as they prepare to embark on a unique journey in the coming days." Let's start with something unique from the Brahmstra team."
T 4250 – Love is the light .. To new beginnings and more! ❤️❤️

BRAHMĀSTRA Part One: Shiva |
Kesariya Teaser

YouTube Linkhttps://t.co/E54itd5n5G pic.twitter.com/iE2s5Xg6XD

— Amitabh Bachchan (@SrBachchan) April 13, 2022
It should be noted that the Haldi ceremony for Ranbir and Alia commenced at 9 a.m. on April 14 and will be followed by the Chooda ceremony. According to the most recent information in a news outlet, Ranbir Kapoor's side is expected to organize a baraat parade on the wedding day, today between Vastu and Krishna Raj Bungalow.