Raveena Tandon On Being Called Nani at The Age Of 46, Reveals, There's Just 11-Year Gap Between Her And Daughter
Actress Raveena Tandon has proved her mettle with her impeccable acting skills in many blockbuster films. Talking about her personal life the actress is very kind and generous in nature. The actress had adopted two girls at the age of 21 and taken care of all their needs ever since. Talking about how there's no much age difference between her and her daughters and how she feels being called Nani at the age of 46, Raveena unraveled a lot of things in an interview with Miss Malini, a leading portal.
She was quoted as saying, "Technically, the minute that word comes, people think you're 70-80 years old. When I had taken in my girls I was 21, and my eldest was 11. We actually just have an 11-year gap between us. She's had her baby, so she's more like a friend, but technically, I am a mom-like figure to her in her life. That's what equates to being a grandmom, so that's how it is."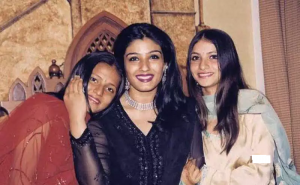 In a throwback interview, Raveena admitted that adopting Pooja and Chhaya in 1995 was the best decision of her life. Raveena revealed that people warned her about how being a single mother would affect her status as an ideal bride. She had stated, "Back then people were apprehensive on my decision and said no one would want to marry someone with this 'baggage.' But as they say, what is destined to be, it will happen. I couldn't have been more blessed."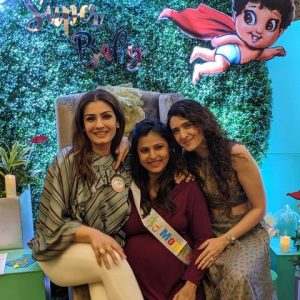 Stay tuned for more such gossips.