Reliance Jewels Reveals a Unique Valentine's Day collection
This Valentine's day Reliance jewels is asking their customers not to forgot the most important person, "themselves"; thus making valentine's day not only a celebration with your loved one but also making it a day where you celebrate love for oneself. Reliance Jewels, India's leading jewellery brand, has launched a unique Valentine's Day collection to celebrate you. A collection for those who love and embrace themselves -#KhudseBhiPyaarKaro and make the world a better and happier place as well.
This season of love Reliance Jewels launches a beautiful diamond jewellery collection of pendants, bracelets & rings with curvy forms and motifs with composite diamond setting giving it the look of a Solitaire. The use of concentric circles in design depicts the endless self- love that one should always embrace. The collection consists of beautiful diamond studded bracelets, pendants and rings inspired by Self Love for both men & women. The designs are a perfect choice for festive gatherings, work wear and parties and will add a touch of glam to your look. The designs are crafted in yellow and rose gold and are set with IGI &internationally certified lustrous diamonds.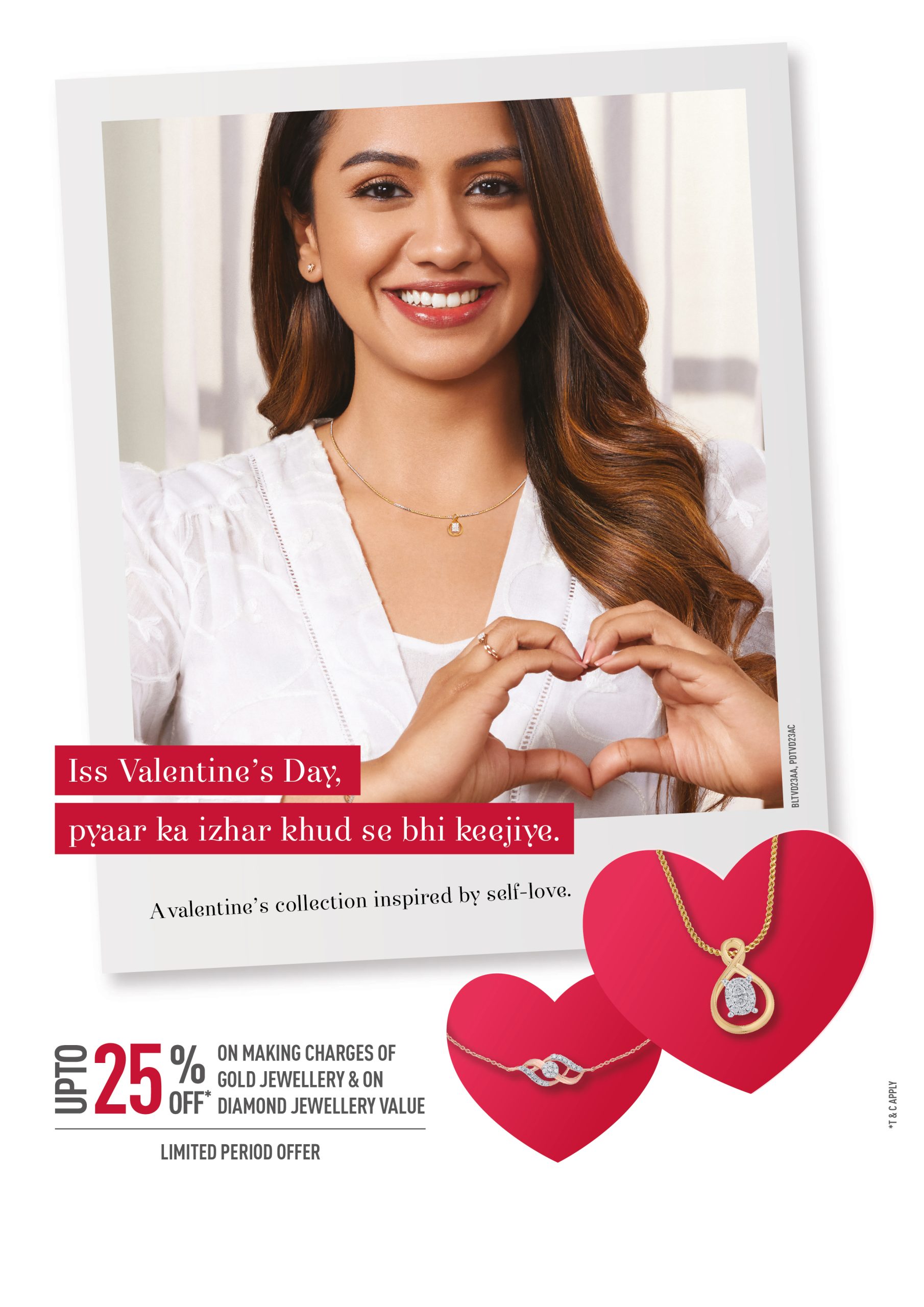 In addition to the new collection, Reliance Jewels has also announced a special offer called the 'Dream Diamond Sale' which will last till February 14th. It offers up to 25% off on invoice value of diamond products at Reliance Jewels. Patrons can avail the same while they chose their favorite diamond Jewellery.
Talking about the collection, Sunil Nayak, CEO of Reliance Jewels said, "This season of love, we want to imbibe and share the true meaning of 'embrace yourself', with our valued patrons through our Valentine's Day collection inspired by 'Self Love'. The minimalistic and elegant designs in the collection are perfect for special moments. Our aim has always been to bring out the best in our customers. With this beautiful thought, we hope to inspire the world to love oneself abundantly, so that they can spread and express the same with your loved ones and create stronger bonds."
For more details, checkout: http://www.reliancejewels.com
Fb: https://www.facebook.com/RelianceJewels/
Instagram: https://www.instagram.com/reliancejewels/
YouTube: Visit and  Subscribe Here – https://bit.ly/3CFj3Y5