"Rishto Ke Bhi Roop Badalte Hai", Internet Flooded With Memes After Sushmita-Lalit Breakup Speculations!!
Everyone was stunned when IPL founder Lalit Modi announced his relationship with Bollywood actress Sushmita Sen. While announcing his relationship, Lalit Modi wrote a loving post by sharing pictures of himself and Sushmita. Even he changed his Instagram bio and called the former Miss Universe as his better half.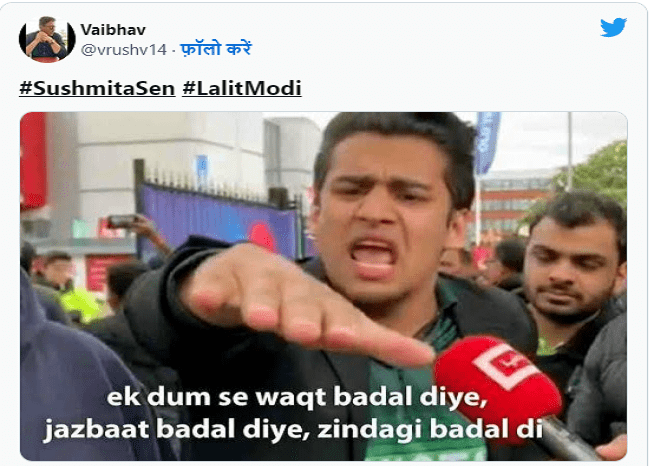 Lalit Modi Trolled
It was only a few months after the beginning of this love-filled journey of both that the rumors of their break-up started rising. Netizens are speculating after seeing the changes on Lalit Modi's Instagram account that Sushmita and he have parted ways. Along with this, users are also sharing funny memes on social media.
Lalit Modi's And Sushmita Sen
Lalit Modi changed his profile picture from the previous one to one with Sushmita on Instagram around July 15. He was seen with Sushmita Sen in this picture. Lalit Modi wrote in the Instagram bio that he has started a new life with Sushmita Sen. Sushmita was addressed by Lalit Modi as Partner in Crime and 'My Love'.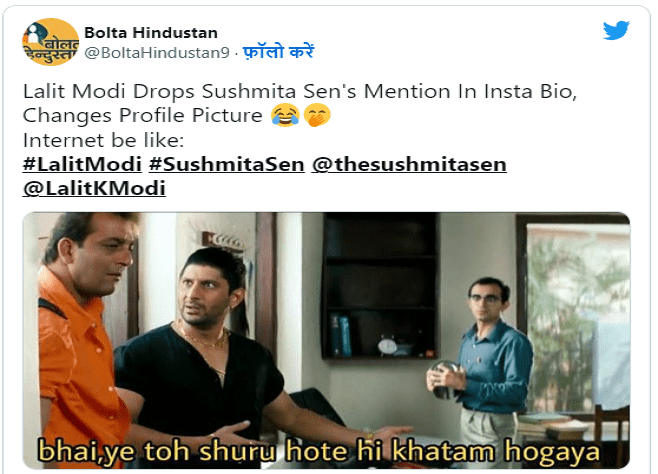 Lalit Modi Trolled
However, only one and a half months after the announcement, Lalit Modi removed the photo and name of Sushmita from his profile and insta bio. Lalit Modi is seen laughing in his new profile. IPL is seen written in the background of the new photo. At the same time, in Insta Bio, Lalit Modi has described himself as the founder of IPL.
After the rumors of the breakup of the two, there has been a flood of memes on social media. And people are just trolling them to the utmost level. Someone said, "Ye to shuru hote hi khatam hogya". However, no official statement has been released by any of them.