Riteish Deshmukh Has Got Addicted To THIS Thing Because Of Shah Rukh Khan; Check Out!
There is no dearth of fans of ShahRukh Khan in the world. Not only the common man, but there are many such actors in Bollywood who are crazy about the personality of King Khan and also follow his things. Actor Riteish Deshmukh is also included in his fans. Recently, Riteish Deshmukh told in a special conversation with Tamannaah Bhatia that how was his first meeting with Shah Rukh Khan and because of Badshah Khan, he has got such an addiction, which has become like a love affair for him.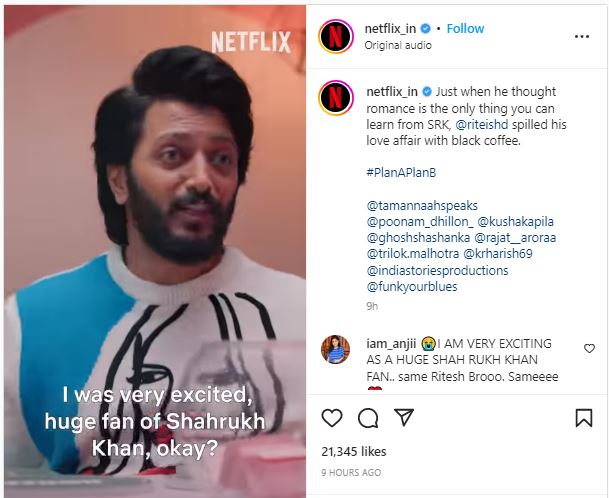 This video of Riteish Deshmukh and Tamannaah Bhatia has been shared by Netflix on its Instagram account. In this video, Riteish Deshmukh told 'Babli Bouncer' Tamannaah Bhatia, 'Shah Rukh Khan came to meet my father, I was very excited to see him, because I am his big fan'. Riteish Deshmukh further said that when he saw Shah Rukh Khan in front of his eyes, he asked him what he would take. Responding to which Shah Rukh Khan said that he will not take anything. But when the Housefull actor forced King Khan a bit, Shah Rukh Khan told him that he would drink black coffee. Riteish Deshmukh also told that it was because of Shah Rukh Khan that he came to know what black coffee is.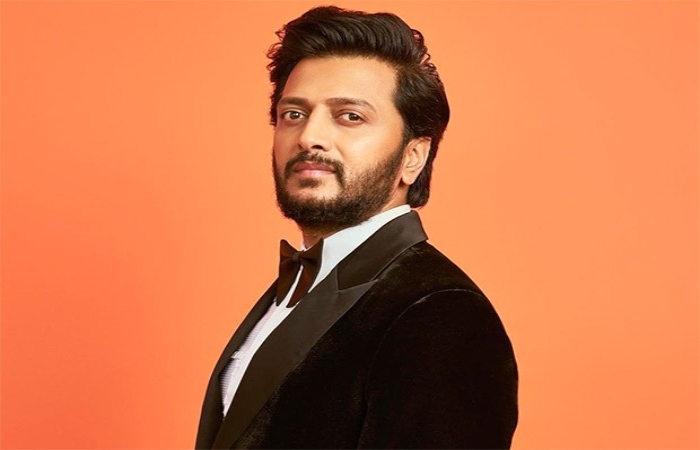 Riteish Deshmukh also told in further conversation with Tamannaah Bhatia that when Shah Rukh asked him for black coffee, he went to his chef and asked him to make black coffee, but his chef also did not know about it. After this, with the help of someone, he made black coffee for King Khan. Riteish said, 'I came to know about black coffee for a long time and then I started drinking it. Now it seems that I have had a love affair with black coffee.
The pairing of Tamannaah Bhatia and Riteish Deshmukh will be seen on screen for the first time. The two will work together in Plan A and Plan B romantic comedies. Tamannaah will become a matchmaker in this film, while Riteish will be seen in the role of a lawyer. Talking about the director of the film, it is Shashanka Ghosh. Apart from this, Tamannaah Bhatia's Babli Bouncer is releasing on 23 September 2022 on Disney Plus Hotstar.