Shahnaz Gill In The Crossover Episode Of Netflix's Popular Web Series 'Lucifer', Fans Were Excited To See The Poster
While bidding farewell to 2021, Netflix has shared the playback of some of its most talked about and most watched web series and movies on social media, which has been shown through some interesting pictures. If these series and films of Netflix are made with a crossover cast, then what will be the picture. This can be guessed from these posts. These pictures also include the very popular series Squid Game, Lucifer, Dhamaka, Stranger Things.
Shahnaz Gill
Nawazuddin Siddiqui has been included in the photo of the Korean web series Squid Game and taking a reference to Sacred Games, it is written in the caption – "This time Trivedi will not even survive." You will note that this line of Sacred Games became so popular that only Trivedi would survive.
At the same time, Shahnaz Gill was shown in the lead pair on the poster of Lucifer and with it it is written – "Hell has a new housemate." That is, a new member has arrived in Hell. This picture is being seen as the popularity of Shahnaz Gill. At the same time, Sonu Sood is shown in the lead cast in Stranger Things. Along with this it is written in the tagline – "Hawkins is a brand new hero."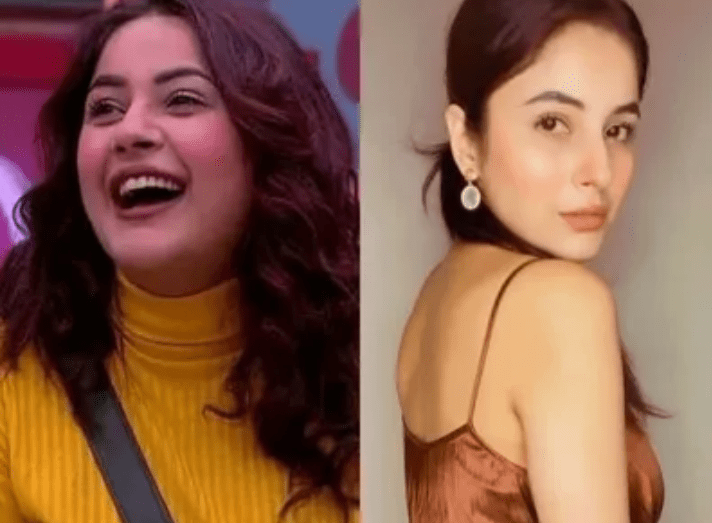 Shahnaz Gill
Netflix wrote on Twitter with these pictures – "We are saying goodbye to 2021 with the best parting face of the year. Stay tuned for the biggest crossover episodes."
Shahnaz has also shared this photo with her social media accounts and wrote with it – "The real Big Boss is here." Seeing Shahnaz on the poster of Lucifer, her fans have become very excited and are commenting fiercely on this post of Netflix. At the same time, fans are asking whether any new web series is coming on Shahnaz. Many fans have expressed surprise on this post. At the same time, it was written on Twitter from Netflix's account that Lucifer wants you to come to the confession room. This post of Shahnaz has become viral and it has got lakhs of likes.