Shilpa Shetty Did A Workout With Her Broken Leg, Gave A Special Advice To People With Back & Knee Pain!
Bollywood actress Shilpa Shetty is known in the film industry not only for her acting but also for her fitness. Shilpa keeps posting videos on social media to keep fit not only for herself but also for her fans. These days Shilpa Shetty is in the news for her upcoming web series 'Indian Police Force'.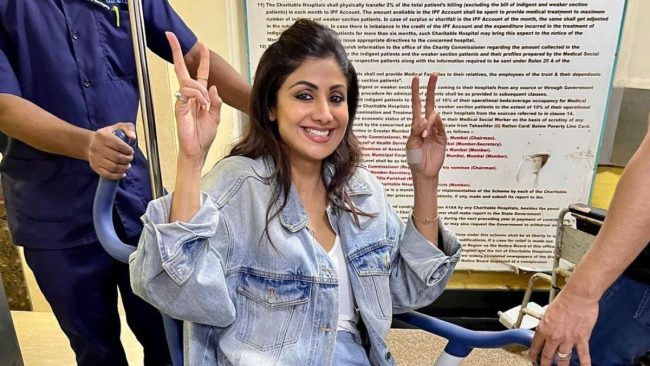 Recently, Shilpa broke her leg during the shooting of this web series by Rohit Shetty. After taking a break for about ten days, Shilpa began to stretch again. She practised yoga in a wheelchair. The video is currently circulating on social media. Fans who see this video seem very happy.
a video posted on Instagram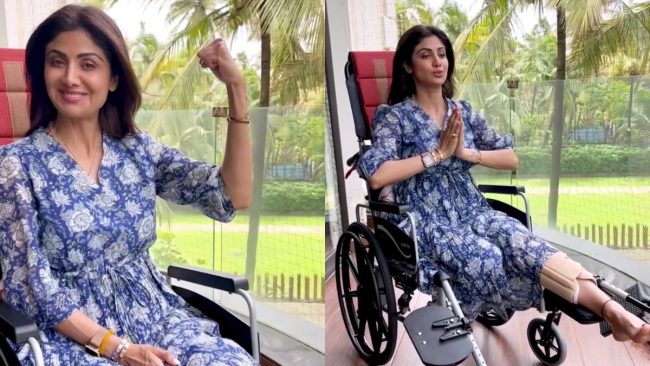 Shilpa Shetty posted the video on her Instagram account. In this video, she is sitting in a wheelchair. Shilpa posted a video of herself, saying, "After a 10-day of resting, I realised that there is no reason not to stretch. So even if I had to take a few weeks off due to an injury, my activities could be disrupted and It can make me inactive."In the video, she is seen doing parvatasana, Utthita Parshvakonasana and ended with Bharadvajasana.
Doing yoga sitting on a chair is right for these people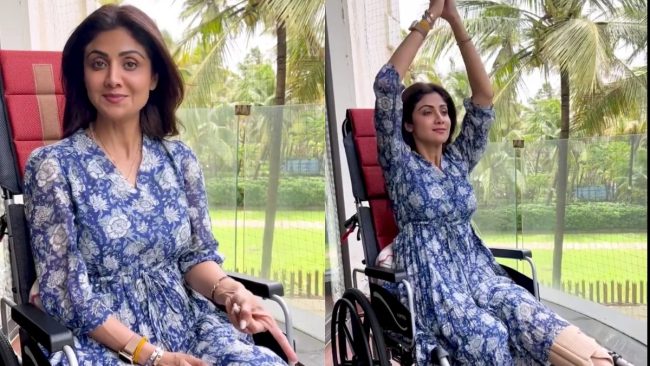 At the same time, Shilpa further said that Yogasan is a boon for back pain. She wrote in the caption, 'If a person is unable to sit on the ground or has back and knee pain, it will be quite easy for them to do yoga sitting on a chair. This asana is useful for strengthening the spine and back muscles, increasing flexibility and beneficial for the digestive system.
Watch video;
https://www.instagram.com/reel/ChjRHLaFwkB/?igshid=YmMyMTA2M2Y=