Sunil Grover Was Advised Not To Attempt Other Roles, "You Have A Funny Image"
Sunil Grover, 45, is already well-known in a variety of ways. Some users love to see him in more dramatic films, such as that of Saif Ali Khan's assistant in the online series Tandav, while others adore his Gutthi and Dr Mashoor Gulati personas. Sunil will undoubtedly have a fantastic year with projects like Jawan and Goodbye in his resume from Shah Rukh Khan and Amitabh Bachchan, respectively. The actor-comedian enjoys both facets of his career equally and is merely grateful and content that each new offer has been better than the previous one.
It required a lot of effort and courage for him to break out of the stereotype of a comedian because he had just lately begun to explore himself as an artist. Sunil Grover heard that he had a very humorous image and should try out different parts of the business. Sunil, however, didn't pay attention and trusted in himself. He will appear in the Jawan movie, starring Shah Rukh Khan and Nayanthara, because of this.
For a variety of reasons, Sunil consistently grabs attention in the realm of entertainment news. Sunil Grover was recently questioned if his humorous persona ever affected his ability to land varied jobs. Dr Mashoor Gultati and Gutthi are two roles that Sunil Grover is well known for. Sunil has been amusing everyone with his career as a comedian for years. The actor claimed that when he first started, he had the same thoughts. Sunil explained that he simply assumed it became well-known because he worked on the characters. But he was unaware of the consequences of the same.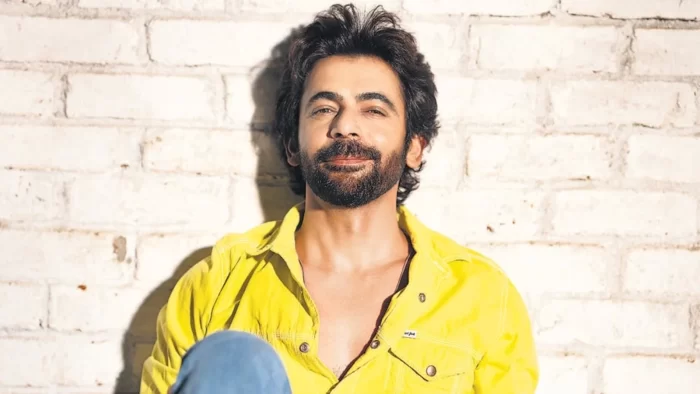 He did, however, add that the public had also accepted his male roles. In Tandav, Sunil appeared in a significantly different persona. Then he remembered hearing that he has a humorous image. Sunil was informed that it has occasionally happened for people to say things like, "You have a funny image, what if people laugh at your performance." The actor persisted though. Even he had his doubts, but he felt deep down that if, given the chance, he could do it (play other roles outside humour).
In the meantime, Sunil Grover has the Jawan film, starring Shah Rukh Khan and Nayanthara, directed by Atlee. Yogi Babu, Sanya Malhotra, and Priyamani are a few other actors who appear in the movie.