Tips to Perfect Your Festive Look for Ganeshotsav
Lord Ganesha has an incredible presence in our lives and culture. Despite originating in Maharashtra, the 11-day long festival has become one of the most eagerly awaited festive events annually in almost every part of India. As the monsoons ebb, Ganeshotsav ushers in a vivid kaleidoscope of fragrant floral decorations, brilliant lighting, and an overall ambiance of piety and spiritual fervor to our homes and neighbourhoods. 
For an Indian woman, these festivities bring great joy and thoughts around styling and dressing up for different days of the Ganeshotsav. You might be hard-pressed for a time as a working woman, a young college-goer, or a homemaker with children. Helpful and trendy suggestions and proper planning can help you enjoy and attend all the festive days with the confidence of knowing that you look great. 
Here are some tips that will take care of what to wear and how to accessorize it to nail the festive look. 
Dressing to welcome the Lord on Ganesh Chaturthi
The allure of traditional Maharashtrian attire with the classic Nauvari saree can hardly be overstated. Wrapped in the nine yards of exquisite silk sarees with a floral gajra, a Nath (nose ring), light makeup, and a gold- or gold-plated silver/brass necklace that looks chunky but is light-weight, affordable, and crafted to perfection, you would look nothing short of a royal lady from the Maratha era. 
Alternatively, if your preference is to go ethnic yet subtle with a functional dress that can combine great looks with ease of wearing, then you must go for a red/maroon suit with a dupatta. Red/maroon are the colours of festivity and prosperity in Hindu culture, so this would give you an authentic Indian yet contemporary style. A finely crafted suit with an embellished dupatta and subtle jewelry such as silver pendants and earrings in floral or distinct geometric patterns can give you a lightweight, elegant, personalized look. 
Day 2 until Visarjan day
Wearing floral prints can never go out of fashion. There is so much to choose from regarding print and colour options. If you want to make head turns and let everyone notice your style, you can add a dash of neon to your ensemble or wear light floral prints in peach, shades of pink, light green, shades of blue or red, or subtle colours. Depending on your comfort, you can choose cotton, polyester, or silk as fabrics. Suits, flare dresses, or handcrafted sarees are all equally suitable for these Ganesh puja days.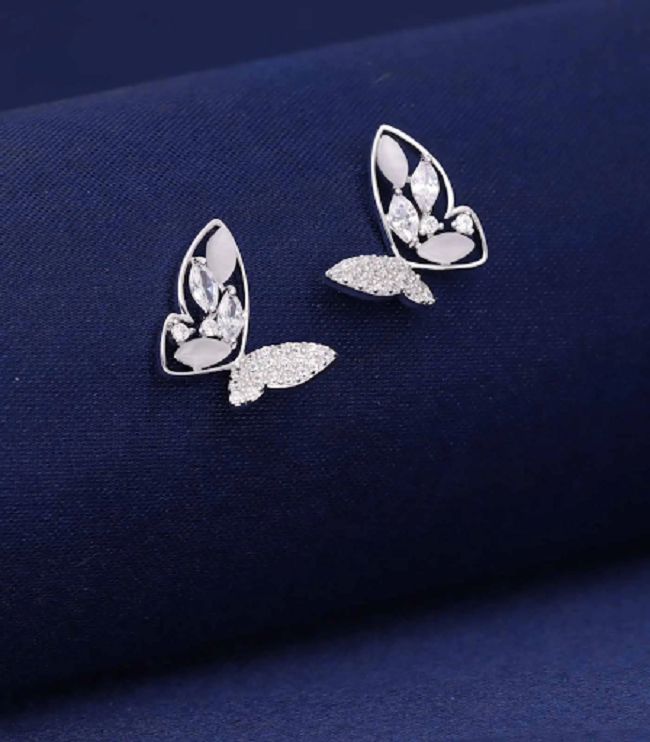 You can accessorize these subtle and elegant dressing days with silver/brass pendants with patterns such as flower designs, petals, butterflies, stars, geometric figures, and other elements of nature. Such lovely and elegant jewelry pieces will serve as style statements and can be worn with sarees, long dresses, skirts, suits, or even formal corporate wear.
Visarjan Day
After a happy and blessed stay and spell of festivities, it is time for Ganpati to leave for the year, and the occasion calls for the grandest celebration of the entire Ganeshotsav. Praying, singing, and dancing will be a vital part of the celebrations on Visarjan day, and you would want to dress accordingly.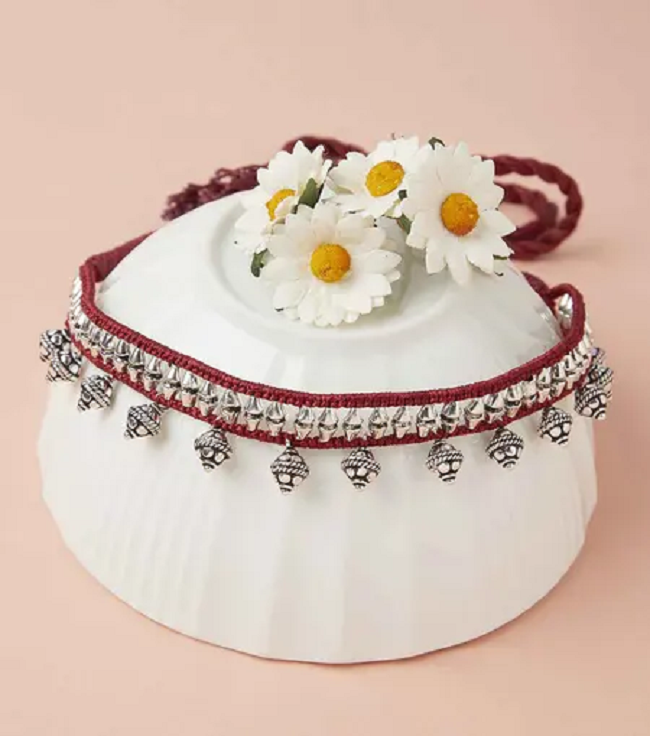 Unless you are a saree lover or someone willing to go the customary way, try out darker shades like purple, blue, or red with the golden touch. Sarees with gold block prints would be ideal for saree lovers. If you choose to wear a saree, complement it with stylish silver necklaces, an impeccable antique finish, and matching earrings. You can buy some of the best options from great brands that look chunky but weigh less than 50 grams. At a price bracket of around 7-15 thousand, such necklaces are highly affordable too. 
If you are going for a suit or flared dress with some golden bling in the design, you must accessorize your outfit with gold-plated silver necklaces that come in a wide range of captivating and affordable options. Since you would be going for the Visarjan and most likely mingle with the crowds, it is better, even from a safety point of view, to wear such lightweight and highly stylish jewelry than anything that is chunky and pure gold or diamond. 
Bonus Tip
Festive dress-up and accessories can transform your appearance and make everyone love your distinct and classy style. Yet, the best dress accessory is always a confident and sincere smile. Go for the Ganeshotsav festivities with all the joy in your heart!