Udit Narayan Wishes To Make His Granddaughter 'Tvisha' A Singer; Says, "She Keeps Humming The Tune"
Aditya Narayan, the son of famous Bollywood singer Udit Narayan, became a father on February 24. He spent most of his life with his daughter. Grandfather Udit Narayan also loved his granddaughter Tvisha very much. There is a saying that fragrance is sweeter than original. In other words, if we gave a loan to someone, we are less concerned with the principal amount, but we are more concerned with the interest. Such is the love of grandfathers and grandchildren. Udit Narayan also loves her granddaughter Tvisha and he cannot live without her.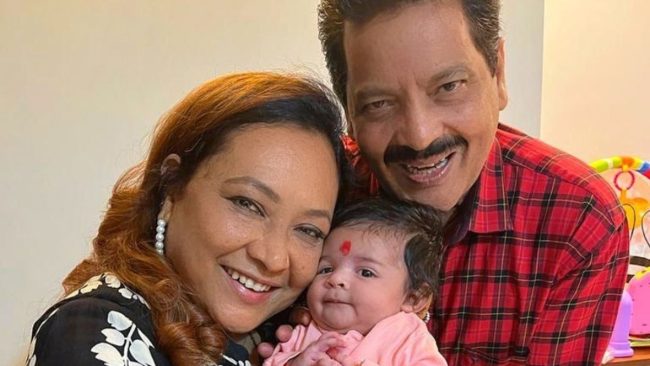 Recently, Veteran singer Udit Narayan shared a beautiful picture with her granddaughter Tvisha in which the bond between dada and poti can be seen very easily. Udit Narayan shared her happiness with her granddaughter Tvisha, saying: "she is my life. After many years, God gave us a gift and she brought great happiness into our lives. My whole day was spent with her. Sometimes she hums a song and kicks it hard. I was very surprised when I heard her humming. I am sure that one day she will also become a singer.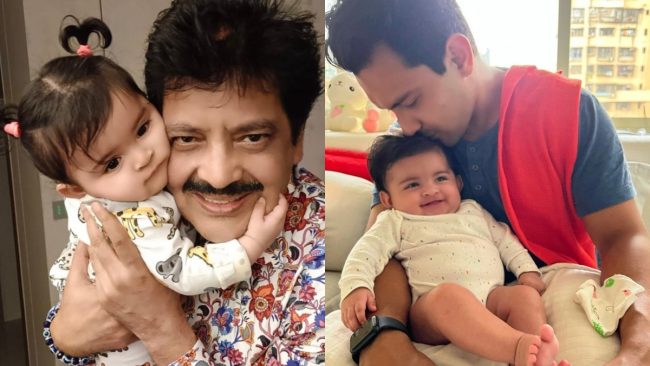 Every time Udit Narayan goes into the studio to record his songs but sometimes it becomes difficult. He said: When we record a song in the studio, it often becomes very difficult to record the song, but once the recording is finished, the recording is complete. I go straight to Aditya's house and play with Tvisha. Let us tell you that Aditya Narayan lives in the apartment just opposite his father.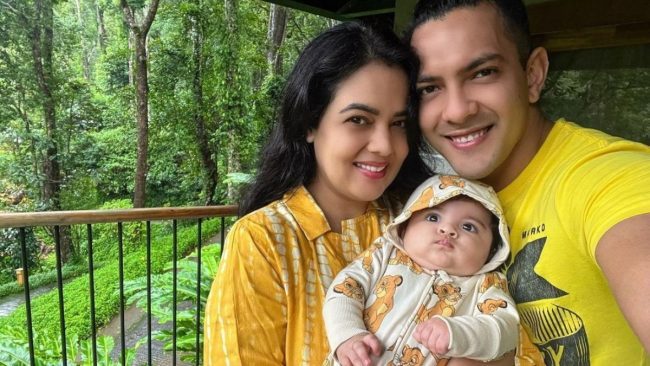 Grandfather Udit Narayan always sings the song "Chhoti Si Pyari Si Nanhi Si Aayi Ek Pari " when he meets his granddaughter. This song was sung by Alka Yagnik and Udit himself in the film "Anari". The singer says "Choti Si Pyari Si" is my favourite song. I often sing this song for my granddaughter.