Urfi Javed's Lipstick Keeping Spot Draws Media's Attention, Checkout To Know What Is That Spot!!
Urfi Javed always remains in the discussion about her bold and amazing fashion sense. Although people do not like her looks much and due to this she often has to be trolled many times. At present, Urfi is not bothered by all these things and she keeps on doing some new experiments in her outfits. Recently, Urfi was once again spotted on the streets of Mumbai. Her style looks different in the rain.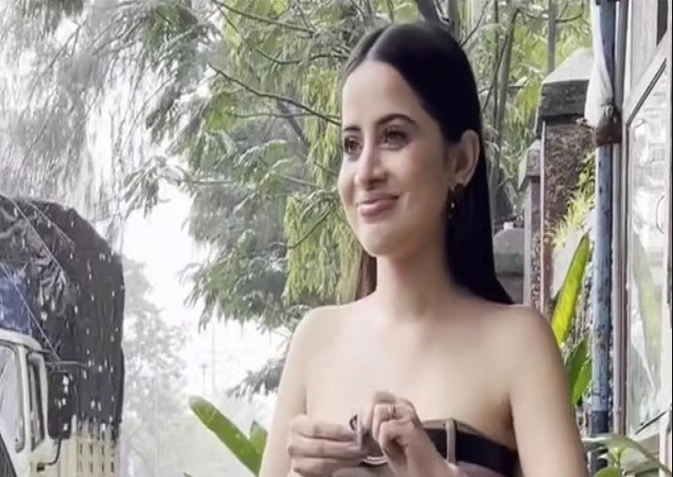 Urfi Javed
Urfi can be seen in a short crop top and mini skirt. Along with this, she has also tied the top with the skirt to the belt. After seeing that, as usual, many users are trolling her for clothes, although many users have their eyes fixed on the place made to keep lipstick in her dress.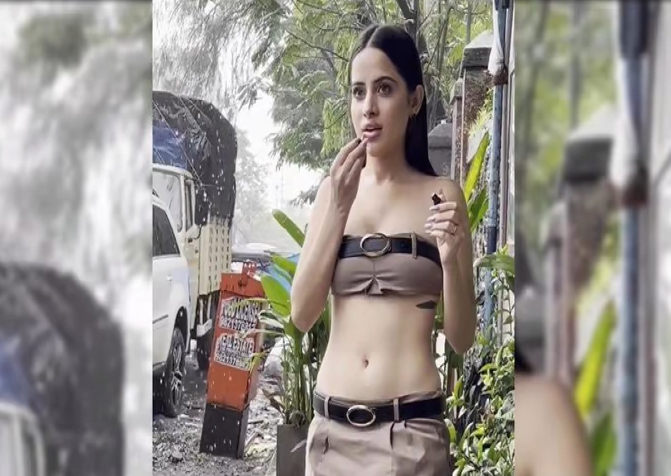 Urfi Javed
It can be seen that Urfi bends down and takes out the lipstick from near her heels. Actually, she has put a small bag near her ankle and in it she kept her lipstick. After seeing this different style of her, people are seen commenting one after the other.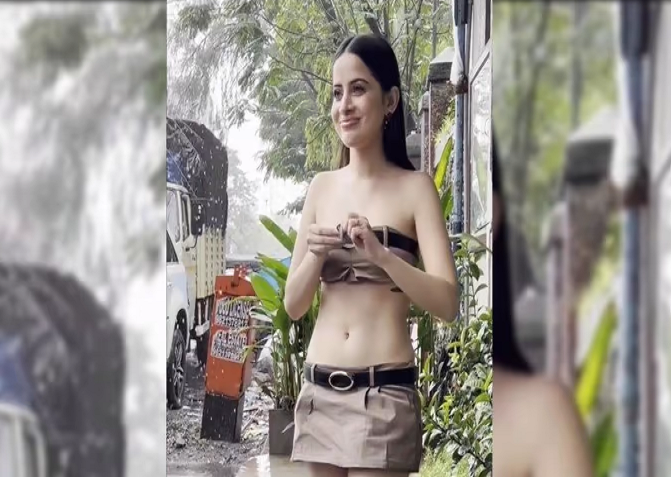 Urfi Javed
After seeing Urfi's style of keeping this lipstick, a user wrote, "Did some notice where the lipstick is kept in the heels". Similarly, another user wrote – "Her clothes are always different". While users are trolling her, many are also seen praising her. At present, according to the information, Urfi's name has come in the list of most searched Asian and she has left many well-known actresses behind in this matter.