User Called Suniel Shetty 'Gutkha King' The Actor Took His Class Asked To Change His Glasses'
Ajay Devgn, Akshay Kumar and Shahrukh Khan had to face trolls a few days back for promoting the brand of tobacco. People told Akshay Kumar so much that he had refused to ad along with apologizing. Recently, a Twitter user tagged the three stars by taking a photo of a hoarding of paan masala on the roadside, but it made a mistake. A user mistakenly tagged Suniel Shetty and called him 'gutkha king', to which the actor gave a befitting reply to the fan and advised him to get his glasses fixed.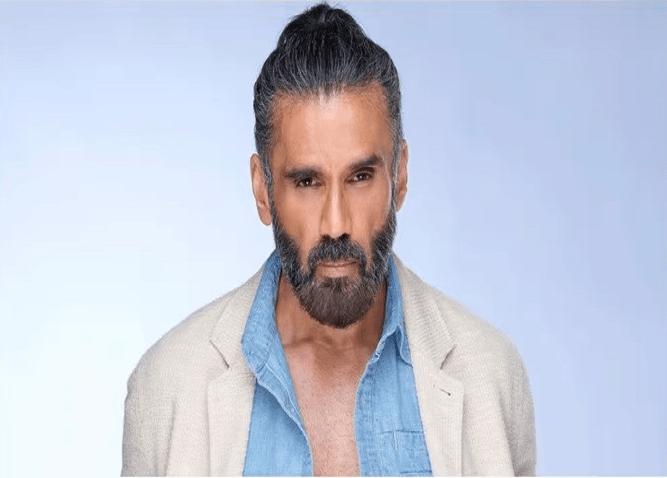 Suniel Shetty
Actually, a Twitter user took a photo of hoarding of paan masala on the roadside, in which Ajay Devgn, Akshay Kumar and Shahrukh Khan were seen. Sharing this photo on Twitter, the user wrote that after seeing so many ads on this highway that now he feels like eating gutkha. Commenting on the same post, a user wrote, "Hey Gutkha King of India Shahrukh Khan, Akshay Kumar and Suniel Shetty, your kids should be ashamed of you for leading the country in a wrong way. Don't take India towards cancer country, idiots".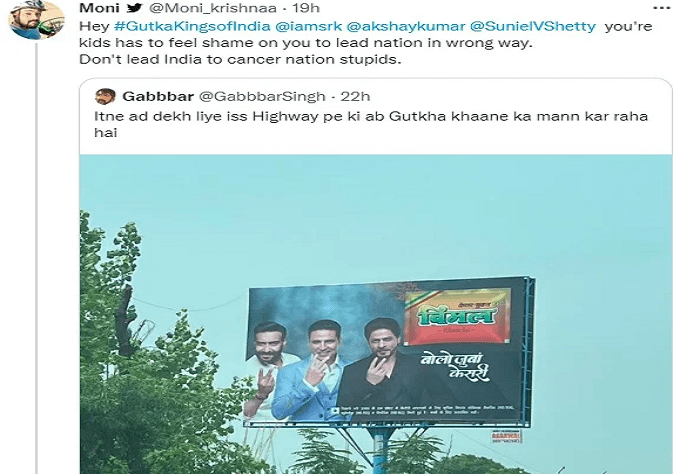 User's Post
After seeing this tweet, Suniel Shetty replied to the user. The actor wrote that brother, you should adjust your glasses or get them changed. On this, the user not only apologized to him but also called himself a fan. The user wrote, "Hello Suniel Shetty, Sorry this was tagged by mistake. I didn't want to hurt you brother, lots of love. It should have been Ajay Devgn. I am your big fan so your name comes at the top of the tag."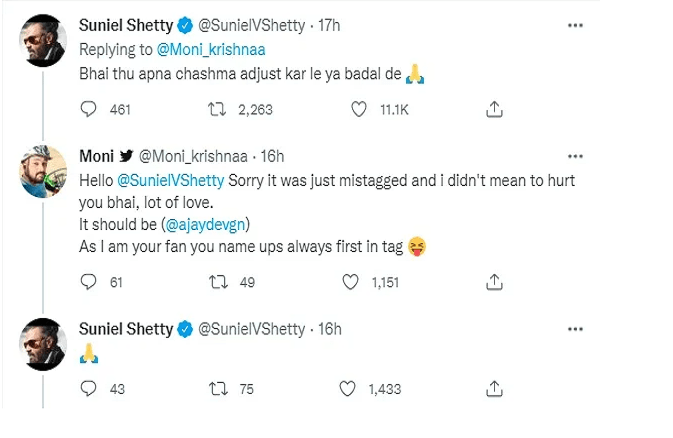 Suniel Shetty's Post
After user apologizing to him, Suniel Shetty made a folded hand emoji and accepted his apology. At the same time, fans of the actor are also giving their feedback on this. One wrote that he got confused between aam and shyam and did the work of Babu Bhaiya. At the same time, one wrote that everyone likes you because you replied even after tagging wrong. At the same time, many are praising him for not advertising pan masala.